E&V Sara Grech up the real estate sales game with virtual reality tours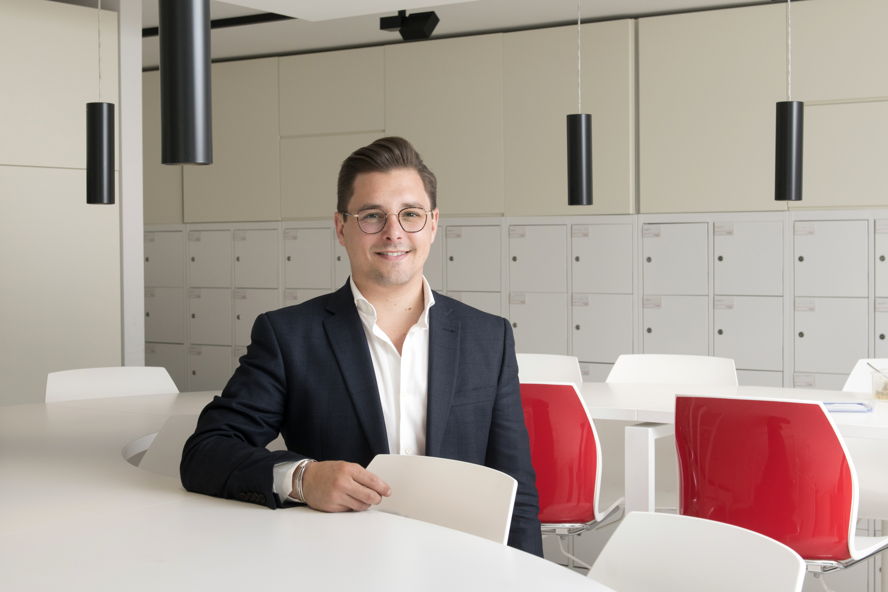 Engel & Völkers Sara Grech are the first Real Estate Agency to introduce the use of virtual reality for the sale of exclusive properties; that is properties which are listed solely with Engel & Völkers Sara Grech. The move will help raise the standard across the board in the local real estate industry, according to Benjamin Tabone Grech, E&V Sara Grech's Managing Director.

"Using VR in real estate sales is a new concept locally, and has only been available to the global market for the past 12 months or so. The big question is whether people will catch on. If you've had 200 views on one property it translates into 200 full viewings because people have gone in, seen the property and explored it," said Mr Tabone Grech. "By getting a virtual tour, prospective clients get a very good and detailed look at the property, so if they ask to see it in person, a vendor or agent is one step closer to selling and the buyer is one step closer to buying, because the client has already had a good look around, and just wants to confirm what they've seen and potentially buy it. It certainly speeds up the process for buyers saving precious time ."

The agency uses specialised Matterport cameras to take 360-degree images of a property at intervals, which are then merged together using dedicated software to create a virtual reality tour. "The equipment is expensive but the process of taking the images is quite straightforward," he explained. The camera is hooked to an iPad and using a push-button through the app, images are taken every two and a half metres until the whole property is scanned. The final result is the recreation of a property in three different digital viewing formats: a 3D floor plan, a doll house visual, and a photorealistic walkthrough.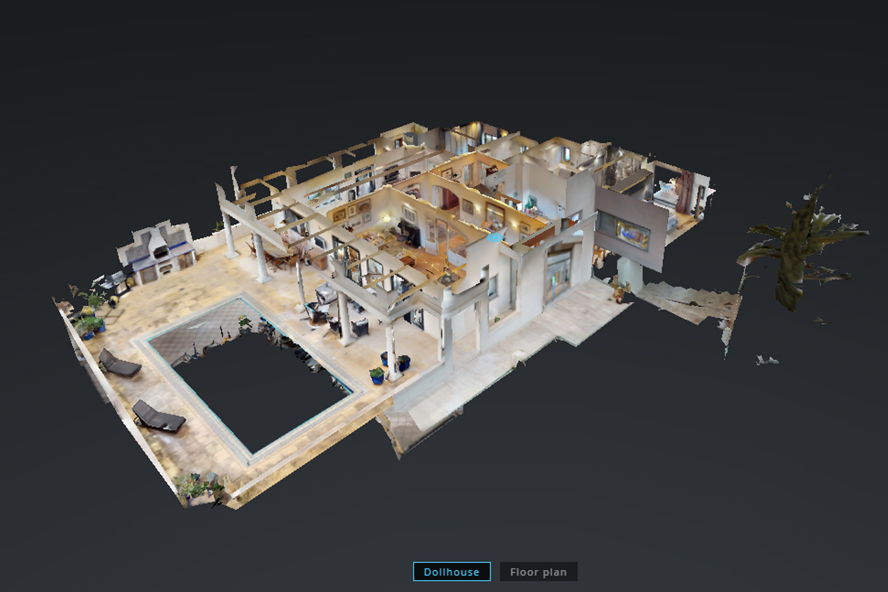 The service of a VR tour is offered for exclusive listings only – which are then viewable through the Exclusive Properties section on the agency's website – adding an extra level of commitment between the agency and the vendor, he said. "For the VR tour, we are targeting properties of over €500,000, but if there's something really special about a property that's valued at €300,000, we won't exclude it. Today, information travels very quickly, therefore transparency is extremely important. Using VR in real estate sales is an additional way to keep things transparent and open, enabling people to see the property for what it is and as it is."

Before establishing an exclusive contract, the agency does the necessary background checks to ensure that all information about the property is clear, although the ultimate determinant for signing a contract of exclusivity is the price. "If the property was valuated at €1 million and the vendor wants to place his property on the market for €2 million, we cannot take that property exclusively," said Mr Tabone Grech. "The client will go to other agencies, ask for that amount and it will end up sitting there; either until the market reaches that value, or until the vendor decides to reduce the price. We do not take on overpriced properties, which is an assurance to our buyers that we are doing our job right."

Mr Tabone Grech believes that the worst thing one can do when selling their house is give it to lots of different agencies. "Data and information about your property are of utmost importance, and the more you give out that information, the more chance there is of error. We see it very often when a property is listed with multiple agencies – prices, square metres and even the number of rooms can vary significantly," he asserted. "Working exclusively means that there is one set of information, and that is what's being presented to the market. When you have one agency representing the property, the vendor is giving the agent the space to focus to achieve the sale. On the other hand, if it's a general listing, it's a free for all, so the motives for the agency aren't 100 per cent."


"Personally, if I'm given exclusivity from a seller, I'd treat it with utmost importance, as the vendor is believing in the agency to deliver the job in a period of time."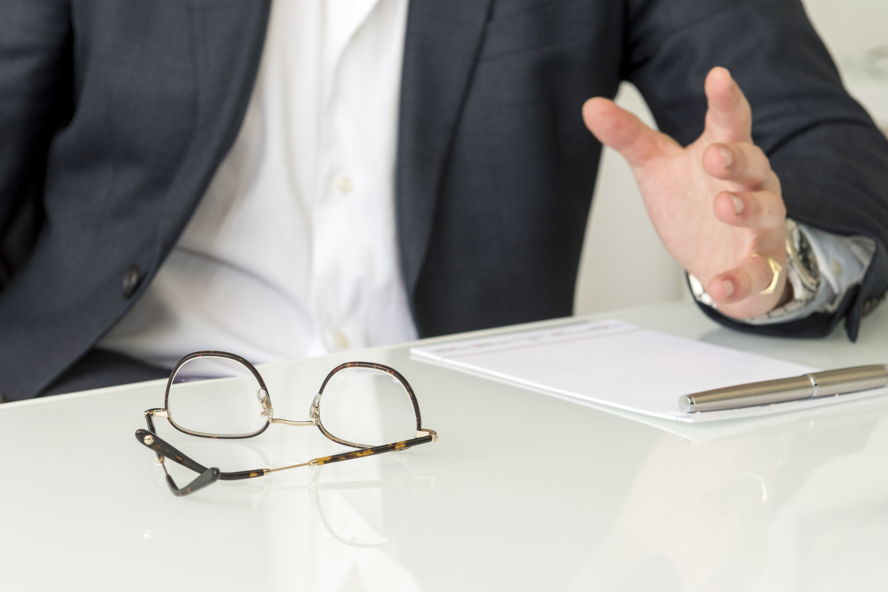 Working exclusively also guarantees a greater degree of control over the sales process, especially for those selling their house which is more often than not, their most important investment. "Clients want to deal with people who they know they can trust information with and who will give them feedback. If there was a viewing at your property yesterday, we would know about it, whereas if it's listed with multiple agencies, we wouldn't know there was a viewing, what the feedback was and why the client didn't like it," he maintained. "Personally, if I'm given exclusivity from a seller, I'd treat it with utmost importance, as the vendor is believing in the agency to deliver the job in a period of time. If the price is wrong, it will be apparent within two months."

He added that exclusivity would be the best way to work going forward. "I would rather have 1,000 listings that are all exclusive, where I am able to provide the best possible service to every vendor and sell the 1,000 properties, as opposed to having 10,000 listings and selling only a fraction of them. Trying to provide a great service to every vendor when you have thousands of listings is simply impossible unless you have the number of agents to match that."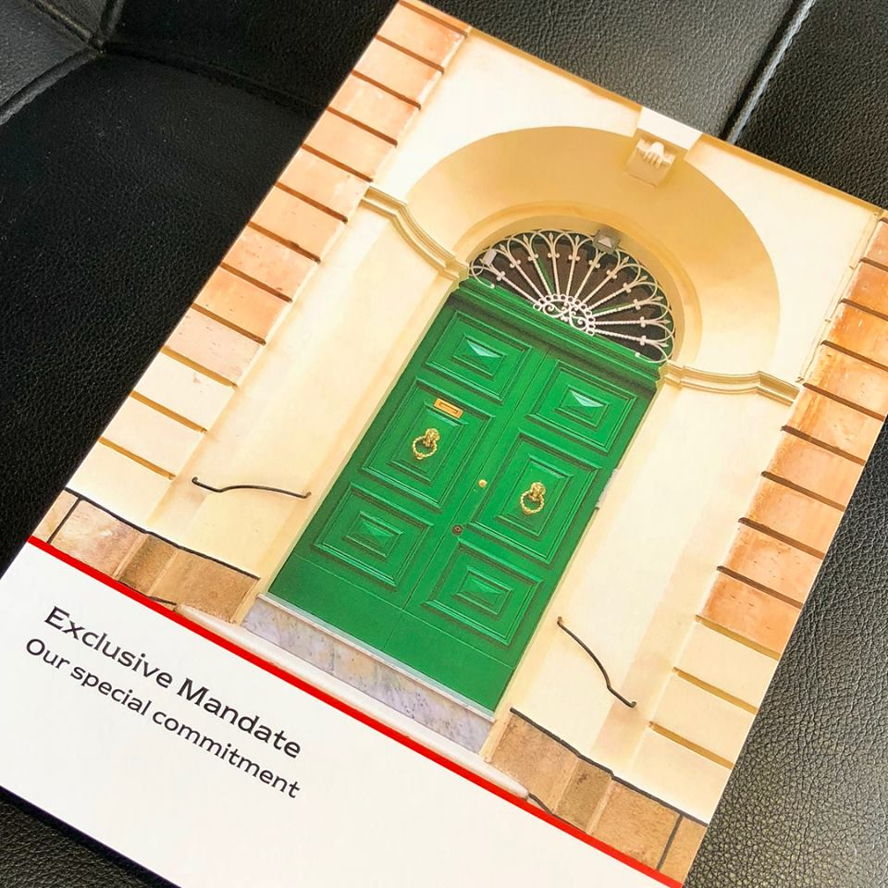 Exclusivity, and therefore a virtual reality tour of a property, offers various benefits for the vendor – an activity report is issued on a regular basis which offers insight into the level of interaction with the listing on the website; a professional shoot of the property is commissioned; a VR scan is prepared, together with a specific marketing plan for that listing with all the relevant marketing material. No other Real Estate Agency offers this service.

"To do hundreds of viewings in person takes up a lot of time, but it's effortless online. So we want to speed and save up the time for both buyer and the seller, making the whole process swifter and more transparent. One of the best parts of exclusivity is that there is one point of contact, so the vendor gets a regular report, can discuss the performance of the listing and compare it to other listings in its range to figure out why it's not performing as well – is it the style, the location, is the price too high? Its performance in the market can be gauged, and this will help attract the right buyer."

Mr Tabone Grech maintained that using technology such as VR to the industry's advantage will help steer it in a better, more professional direction. "The local real estate industry is heading in a direction that is placing more and more emphasis on quality, and this tool could be seen as a nudge to get people to think about better quality all around, even when building to sell," he said. "Let's add that insulation to new properties, let's make the floors thick enough so that people aren't heard walking around their apartment, let's make an effort to build better homes. We're using quality products to engage with our market, so the same should apply to those creating the product."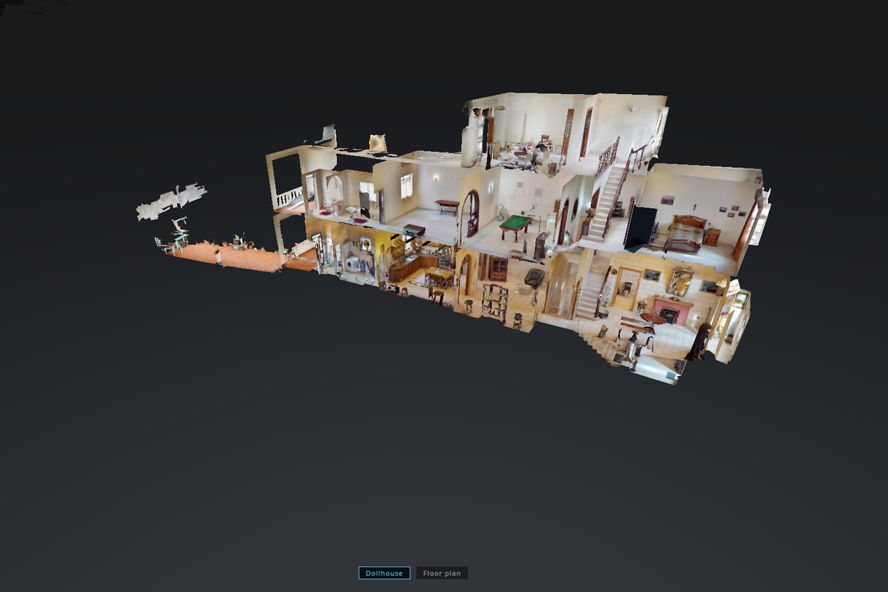 With ever-changing developments in the tech world, the Managing Director anticipates that the next bit of tech to hit the local real estate market will be aimed at making public data more transparent, including information pertaining to home owners, agents, architects, notaries, lawyers and developers. "The data is there, and it can be used specifically to make the whole process of the transfer of title more transparent," he said. "Another development I hope to see is better collaboration among agencies, and with an increasing number of exclusive properties, better attitudes in the industry which could lead to greater opportunities."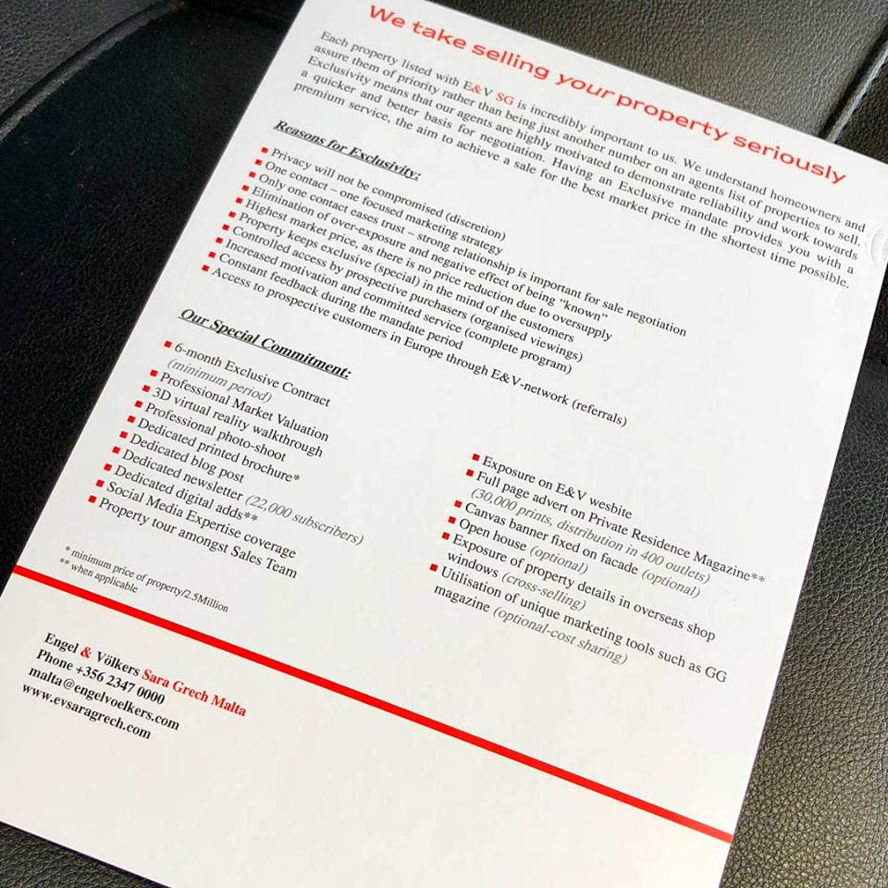 To view other Exclusive properties click here
Engel & Volkers Sara Grech

Phone +356 23470000
Written by Martina Said as published on The Malta Business Observer April 2018