Meet Darren Cauchi: One of our experienced Real Estate Agents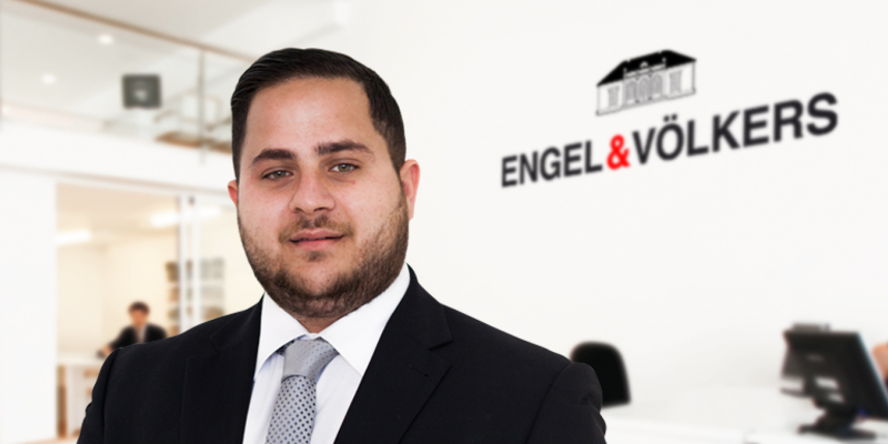 Starting in 2011, Darren Cauchi has quickly to become one of the most successful real estate agents in the Maltese property market. He noted that when he first started, the property market was a tough niche to break into due to the economic recession, which affected most economies around the world. This did not deter him as his confidence and perseverance helped him grow from strength to strength.
He started to develop his skills further through the unique platform which is provided by Engel & Völkers. The platform GO!3, is provided to all agents that work under the Engel & Völkers brand. The concept behind the brand is to work as a team, while building your own business within a business. Unlike most real estate agencies in Malta, all the management, administration and agents are all based under one roof, which means that communication is an effective force within the company.
When asked about the most effective marketing tool, he stressed that 'word of mouth' is the most powerful marketing tool anyone can have. He noted that Sara Grech is considered as one of the best real estate companies in Malta, while having good connections and a good reputation with business people and investors alike. This has helped agents achieve more.
Towards the end of 2015, Sara Grech launched a new section within the Commercial Division which deals with developments and sites. The new division which deals with investment is spear headed by Darren Cauchi and Clinton Camilleri.
Darren Cauchi has been going from strength to strength each year and has been the Top EVSG agent for 2013 and 2014, whilst coming in second for 2015.
He said, 'E&V Sara Grech is constantly taking steps forward and I am glad to be part of this journey!'
Join the E&V World and we can assure you success will follow!