Rent: Property of the Week: Lovely and Furnished Apartment in Mosta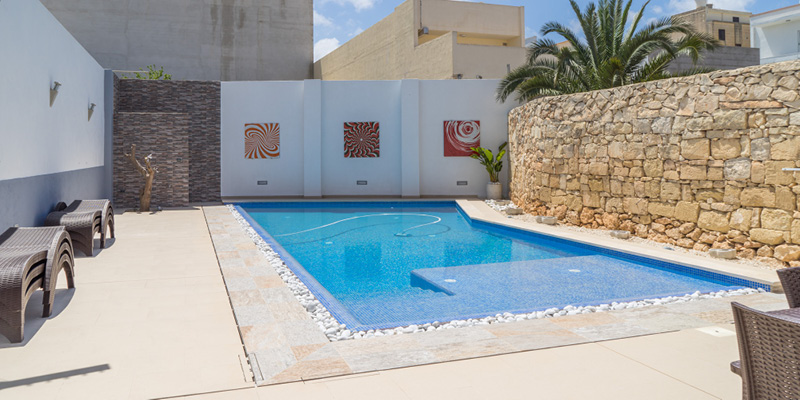 Central, Mosta, Lovely and Furnished Apartment in Mosta - W-025B0Y
Property Description: This Fully Air Conditioned Apartment to let is full of light and consists of 3 bedrooms, 1 of them with en-suite, Main Bathroom, fully equipped kitchen with high quality and brand new appliances, dining area and living area with a brand new TV and a huge back yard with Private Swimming Pool and outdoor furniture.

This Spacious apartment consists of:
Huge Living Area combine with Dining Area
Kitchen with high quality and Brand New appliances
Main Bathroom
Main Bedroom
Spare Double bedroom
Study/Bedroom with en-suite
Huge back yard with Private Swimming Pool and bathroom

This is a true gem that cannot be missed. Included in the price one can find a 2 car lock up garage, interconnected to the apartment. It is located in one of the best areas in Mosta, close to all amenities. Contact us to book your viewings.
Location Description: Mosta (or Il-Mosta) is a town situated in the middle of the island of Malta, to the north-west of Valletta. Mosta boasts the third largest unsupported dome in Europe dedicated to the Assumption. The Feast of the Assumption is held on August 15 and it is a public holiday. The church is also known as the Rotunda of St Marija Assunta. On 9 April 1942, the church was nearly destroyed during World War 2. An Axis bomb pierced the dome of the church but failed to explode. The detonator was removed and a replica bomb is now displayed as a memorial.
Asking Price: €2,200 Monthly
Contact: Johann Vella on +356 79759052