Sale: Property of the Week - Converted House Of Character in Gharghur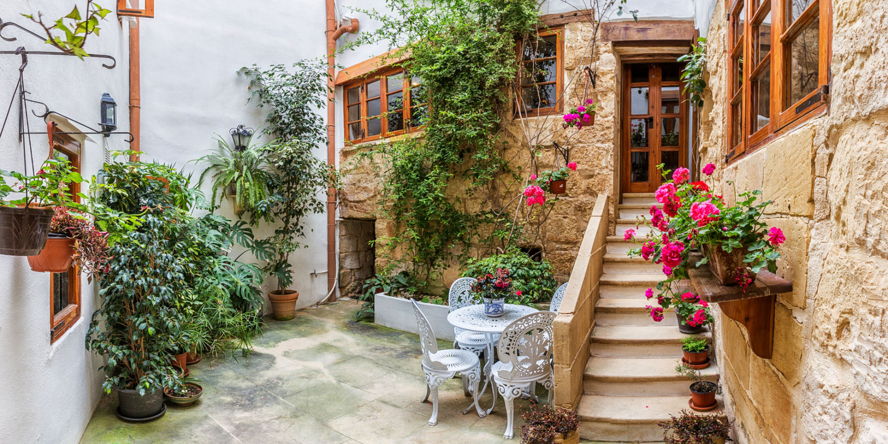 East, Gharghur, Converted House of Character - W-01D0O4
Property Description: This beautiful house for sale is on the edge of Gharghur overviewing the beautiful valley. This location is a tranquil place to live. With its stunning views and large roof terrace and internal yard this house for sale is one of its kind.
This wonderful house for sale has a unique layout with all architectural features one should expect in a house of character. Very good finishing and excellent conversion, this house of character in Gharghur has been built over 400 years ago, but has all modern standard built in.
This property consists of:
3 Bedrooms, all with en-suite

2 lounges
Rooftop room with kitchenette
Roof terrace
Cellar (Dry)
Kitchen/Dining
Internal Yard
Stunning Valley and Sea views
Highly finished
Very spacious

This house of character is built over 240 sqm, with a footprint of 115sqm. The property has been highly converted in 2006 and is a very good investment for those who love antiques, style and luxury. A true gem of Maltese history, situated in the very sought after area of Malta, Gharghur.
For more information on this property contact the numbers provided above or call one of our lounges located around Malta. Book your viewing now.
Location Description: Għargħur is one of the smallest and oldest towns of Malta. Għargħur is situated on a hilltop between two valleys in the North-East of Malta. Its coat of arms is a red star over a red triangle on a silver shield with the motto 'Excelsior' which means 'The Highest'. This motto indicates the fact that this town is geographically one of the highest in Malta. The Victoria Lines, named after Queen Victoria, and which divide the island of Malta from east to west, passes through this locality. Other fortifications can also be found. Għargħur hosts much of Malta's telecommunication infrastructure.
Asking Price: €670,000
Contact: Alex van Dalen on +356 79759019