Sale: Property of the Week: Beautiful Penthouse in Mgarr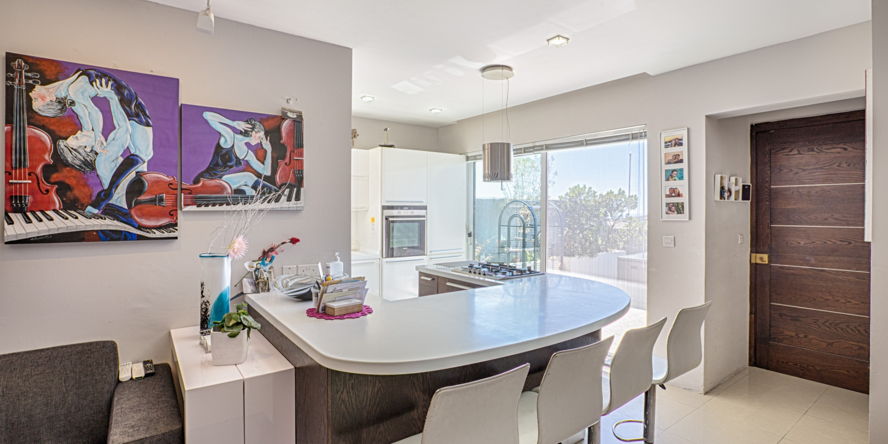 North, Mgarr, Beautiful Penthouse in Mgarr - W-025RQE
Property Description: This designer finished Penthouse for sale is located in the tranquil area of Mgarr. It enjoys views of the surrounding green area and distant sea views. This Penthouse will be sold fully furnished. Layout comprises of:

2 Bedrooms
A large front terrace (20sqm)
2 Beautiful Bathrooms, one is en-suite
Built-in Wardrobe
Large open plan kitchen/dining and living area
Built-in Kitchen
Solar water heater
Lift
An optional Garage lock-up for sale or rent

This beautiful Penthouse is an excellent investment or ideal for first-time buyers.

Location Description: Mġarr (or L-Imġarr), formerly known as Mgiarro, is a small town northwest of the mainland of Malta. Mgarr is a typical rural village situated in an isolated region, southwest of Mosta. It is surrounded with rich farmland and vineyards. Many of its in-habitants are farmers or are engaged in some sort of agricultural activity. Mġarr has two important prehistoric sites: Ta' Ħagrat, which is still in a good state of preservation, stands in a field near the village centre; Ta' Skorba, excavated in 1963, lies just outside the village. Mġarr is a favourite stopping place for people strolling in its countryside and for those travelling in cars to the nearby beaches.
Asking Price: €235,000
Contact: Alex van Dalen on +356 79759019