Fort Chambray Gozo - Engel & Völkers Sara Grech Real Estate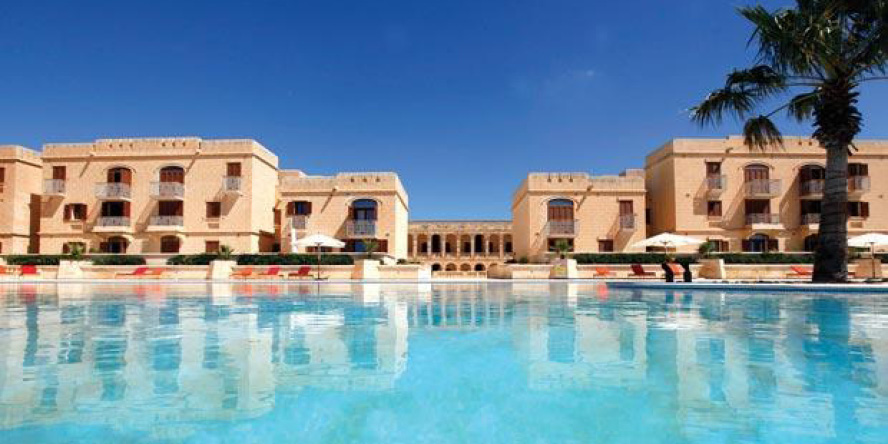 Fort Chambray is one of the most exciting property investment opportunities of the small island of Gozo. The development comprises a number of new residential blocks built in stone by local tradesmen using traditional methods. The idea of this special designated area is to create the feeling of a local village, with the high end finishes of an upmarket, unique development.
The entire project intends to blend history and contemporaneity in one fell swoop, maintaining there stored fort as a backdrop which effectively highlights the modern facilities with which the newly constructed residential areas are imbued. There is variety, intrigue and absolute finesse in these new buildings which have to live up to the rich historic context in which they are set.
The project is divided in three distinct phases, the first, Phase 1, involving the construction of a number of villas and maisonettes, totaling 74 in all. Some of these properties enjoy their own private pool, however all owners can enjoy the privilege of sharing one large communal pool.
The second phase, Phase 2, includes 64 two-bedroom single units, whilst 21 are two or three bedroom duplex units. Ground floor properties in this segment of building units include terraced spaces, and most of the duplexes include privately owned roofs. Whilst being mostly south-facing which promises great roof gardening opportunities, as well as enjoying unhampered sea vistas, the properties also include some north-facing units which in contrast enjoy full countryside views.
Phase 3, completes the entire project of Fort Chambray. This will involve the restoration of the Knights' antique barracks and the Polverista where arms and ammunition used to be stored. The latter which will see an effective conversion into commercial spaces with retail outlets, food and beverage outlets as well as enough space for varied entertainment outlets. The entire third phase will be complete with the final construction of 200 residential apartments and a 100-bed boutique spa hotel.
With landscaped gardens, a gymnasium, bars and shopping in their vicinity, this choice of properties offers incomparable investment opportunities for locals and foreigners alike. Living at Fort Chambray will take you back in time whilst allowing you to stay firmly grounded in 21st Century lifestyles.
Fort Chambray overlooks the picturesque bay of ''xatt l-ahmar'' and faces the South Comino Channel.