The Real Estate App that Moves You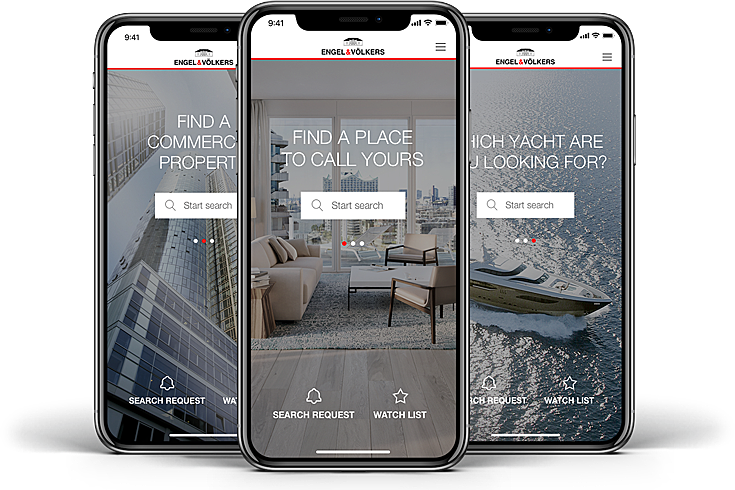 Find your dream property easily and conveniently with the Engel & Völkers property search app.
The Engel & Völkers' mobile real estate app lets you search listings and connect with us anytime and anywhere from your smartphone or tablet.
Are you looking for a new apartment, holiday residence or personal dream home? Our free app for Android and iOS allows you to access an extensive portfolio of over 70,000 residential properties, commercial properties, luxury homes and dream yachts. Through the app you can also create individual search requests and receive automatic notifications


The app's intuitive interface and smartly designed functions make your property search easier than ever before. That, coupled with our years of experience as real estate experts, will help us understand better what matters to you when buying a home. Discover a whole world of real estate on iOS and now also on Android.



Contact us now
Engel & Völkers
Licence Partner Malta Regional Market Center
Triq L-Esportaturi Central Business District, Zone 3, Mriehel

Malta
0900hrs - 1800hrs Monday - Friday
0900hrs - 1300hrs Saturday
Sunday Closed