Why sell your property in Malta with Engel & Völkers?
Are you a real estate owner in Malta and thinking about selling your property in the near future? At Engel & Völkers we believe a property sale right now would be a smart move for several reasons and here's why. Malta is easily accessible in the heart of the Mediterranean Sea with an abundance of attractive and vibrant locations and a rich selection of properties ranging from flats, apartments and townhouses to villas, semi-detached villas, Houses of Character, and palazzos, making the island a magnet for prospective buyers.

What makes the Maltese property market so highly attractive is that it is already well developed and offers a broad selection of finished properties that are ready for occupancy with extensive outside space and easy access due to the island's excellent infrastructure. Another important factor is that there is currently a marked upsurge in building material prices across the globe. Rather than wait for a property to be completed at some time in the future at higher prices, prospective buyers are more likely to favour real estate offers already available to move into. Listing your property on the market now will therefore help you achieve an optimal sale more quickly.
The key question owners ask themselves is: do I sell my property on my own or do I go through a real estate agent? We believe the real question is: How can I achieve a quick and efficient sale with the highest possible yield? The answer to that lies in the way your property is presented on the market, and that is where you can count on us. Engel & Völkers' expertise in the local real estate market ensures that with a professional presentation, a tailored marketing report and a detailed valuation of your property, your offering will get the best possible market exposure. Our real estate agents design and tailor a digital campaign to your needs to optimise the reach and strength of your property's online presence in order to achieve the best possible results with greater ease and comfort.
In addition, the various key locations in Malta play an equally important role in contributing to a successful sale of your property.
The benefits of locations in Malta will make your sale a great success
Why choose Engel & Völkers for your property sale in Malta?
What you should know about tax regulations when selling real estate in Malta
Choose Engel & Völkers Malta for a completely satisfying transaction experience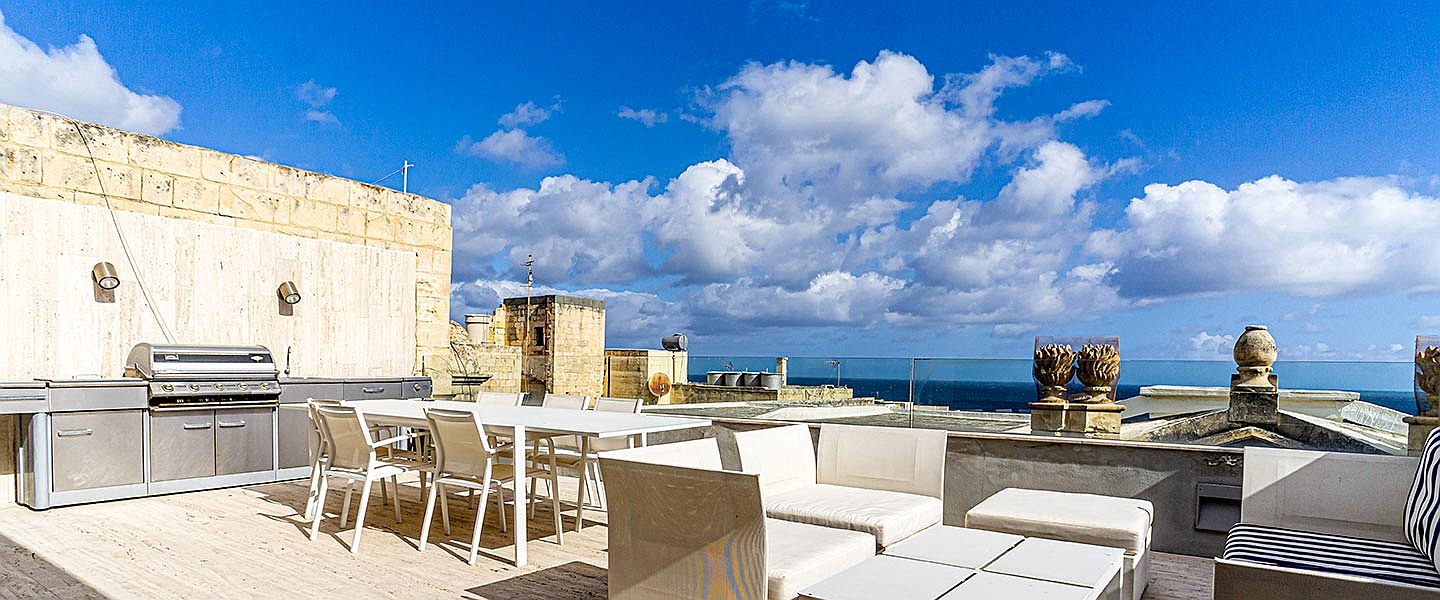 1. The benefits of locations in Malta will make your sale a great success
As a real estate owner with plans to sell your house, villa or apartment, you benefit greatly from the natural charm and beauty of Malta, which is divided into various regions – north, south, east, west and central – and which offers prospective buyers the opportunity to enjoy its mild climate all year round with excellent beaches, a rich history, and beautiful landscapes, a combination that promotes a strong demand for real estate primarily from abroad. The many locations with their individual highlights draw the interest of prospective investors, and each location has its individual allure and attractions.
Among the most important island highlights are St Julian's, a lively, prime coastal location and one of eastern Malta's most sought after regions famous for its spectacular sea views, and its numerous local amenities such as bars, restaurants, supermarkets and shopping complexes. In terms of real estate buying opportunities, the key areas are: Paceville, Portomaso, Pender Gardens, Spinola Bay, and Ta Giorni. Paceville, the nightlife centre located between Spinola Point and Dragonara Point, would be an ideal location for investors looking to buy your house or apartment for holiday lets. Portomaso, a luxurious development overlooking the marina, is a magnet attracting the wealthy.
Madliena is an area that was formerly part of the adjacent town of Gharghur and takes its name from a chapel dedicated to St. Mary Magdalene. Up to the 1960s it was mainly a rural area and home to farms, but Madliena is now a residential area with numerous villas, bungalows, luxury apartments and maisonettes. It is close to St. Paul's Bay and Malta's main entertainment district of St. Julian's.
San Pawl tat-Targa is centrally located and part of the greater Naxxar area in Malta's central region with first settlements dating back to prehistoric times. The area boasts beautiful villas and maisonettes featuring their own swimming pools and large gardens, and owners in this area may want to take advantage of the currently robust demand for real estate and consider selling their property here.
Situated in the eastern part of the island, Malta's capital Valletta is a magnet for those interested in historical and architectural highlights as well as nonstop shopping and entertainment. Buying opportunities for property investors may be found in the lower part of the city housing small palazzos and townhouses. The properties in the lower city include many in need of renewal and renovation. Located everywhere in the city are exquisite properties that have been transformed by professional interior designers and architects in harmony with the surroundings.
Discover our exclusive properties for sale
All things considered, is the time now right for you to consider selling your property? At Engel & Völkers we believe the answer to that question is a resounding yes, and the reason for this is that the Maltese property market remains strong and is gaining momentum. With our unique global network and our access to potential buyers around the world, our real estate agents have a huge database of clients who are ready to buy at the first opportunity. Capitalise on the favourable property market situation and contact us now for more information.


2. Why choose Engel & Völkers for your property sale in Malta?
Once you have made the decision to sell your property, the next step is deciding how to go about it. Before you take any action at all we would advise you to speak to us first. Why? Simply because you have only one chance to put your property on the market for the very first time, and first impressions not only count - they are decisive. With over 40 years of experience in the brokerage of premium residential property we want to make sure that the first impression your property makes when debuting on the market is the best it can be to ensure success. To do so, our local real estate experts are there to help and guide you through the selling process every step of the way.
A key first step is valuing your property. On the basis of a few details about your property our online property valuation will give you an initial price estimate by comparing the data of sold and available properties. An on-site valuation in writing is carried out by one of our local real estate agents, and this will then additionally take into account the individual features of your property to determine the ideal asking price, which is important to ensure a quick and optimal sale.
The next step focuses on creating an individual marketing concept for your property. The emphasis is on a digitally based, individually tailored marketing campaign with Engel & Völkers on Google, Facebook and Instagram, enabling a live report of page impressions, clicks and leads to indicate how much traffic and exposure your property is getting. This can be monitored via an Engel & Völkers app on your smartphone.
To get the selling process underway requires the signing of either an Engel & Völkers general agreement or an exclusive agreement. In the case of an exclusive agreement our commission is negotiable.
Further key elements of the selling process include optimal viewing planning, regular reports about your property's sale status and offers made by prospective buyers, along with assistance from our local real estate agent in conducting professional contract negotiations, the closing through a local notary and comprehensive after-sales service.
3. What you should know about tax regulations when selling real estate in Malta
When selling a property in Malta, a withholding tax payable by the seller is due. It is an income tax that needs to be paid based on the amount received after the sale of a property. Before calculating the final withholding tax amount any expenses incurred such as brokerage or agency fees are deductible. Here is a list of the applicable tax rates. Should you have any further questions please contact us. Our Engel & Völkers sales agents will be happy to provide you with any further information you may need.
15% final tax on the assignment value minus brokerage fees
7% tax on property acquired by virtue of causa mortis before 25th of November 1992
2% tax for a property sold within 3 years of purchase, provided it is the sole property owned for residential purposes only
8% tax if the property was owned for more than 5 years provided it was purchased after 1st January 2004
5% tax if the property is sold within 5 years of acquisition
10% tax if the property was acquired prior to 1st of January 2004
12% tax calculated on transfer value of a property
- definition of transfer value – the higher of the market value and the consideration paid or payable to the transferor
- property transfer tax at the rate of 12% on the difference between the transfer value over the acquisition value in the following circumstances
(i) a transfer of property that was acquired by the transferor as a result of a transfer due to causa mortis that happened after the 24th November,1992;
or
(ii) a transfer of property that was acquired by the transferor via a donation made in favour of the transferor more than 5 years before the date of the transfer in question
Sales and transfers of property are subject to duty. Stamp duty is generally 5%, however, there are reductions under the following circumstances:
In the case of a sole and ordinary residence purchased by first-time buyers the duty on the first €175,000 of the value of the property is 0%; thereafter a rate of 5% applies. For a non-first-time buyer, the duty on the first €175,000 of the value of the property is 3.5%; thereafter a rate of 5% applies. There are other possibilities allowing for a reduction of the stamp duty. For example, an architect's inspection of a property may lead to a downward reassessment of the value of a property leading to a stamp duty reduction. Temporary incentive schemes due to the pandemic have also been launched eliminating the tax levied on the first €400,000 of the value of a property. The tax rate on properties bought or sold in an Urban Conservation Area has been reduced from 5% to 2.5%. Similarly, the tax rate on properties in Gozo was reduced to 2%, valid until the 31st of December 2021.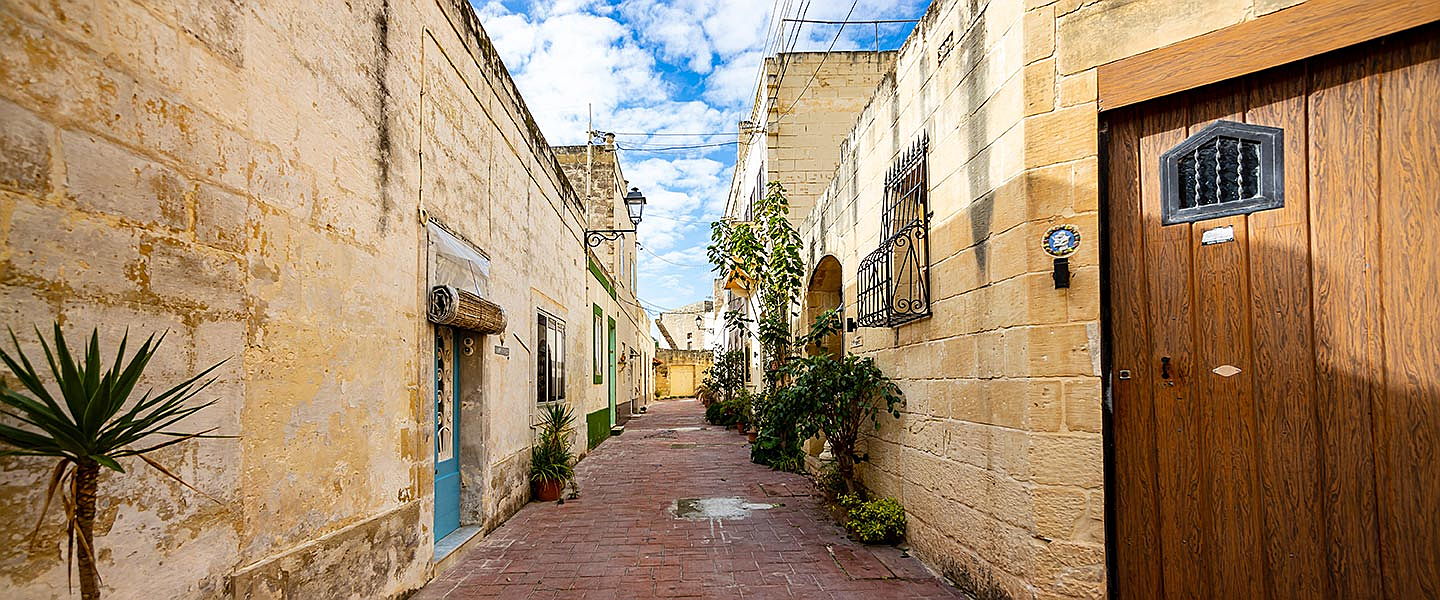 4. Choose Engel & Völkers Malta for a completely satisfying transaction experience
Malta's real estate market is robust and gaining momentum with strong demand for all types of residential properties, from houses, apartments and villas to Houses of Character and palazzos. If you are a property owner and thinking about selling, now is the right time to make your move and capitalise on the strong growth in the island's real estate market. To ensure that your sales transaction is executed to your complete satisfaction, you can depend on Engel & Völkers to assist and guide you through every step of the selling process based on our expertise, excellent reputation, professionalism and detailed knowledge of Malta's real estate market. With the help of our extensive international network we have access to a huge database of clients focusing on attractive buying opportunities in Malta.
So if you have made your decision to sell, speak to us first so that we can give you all the essential advice you need on how to proceed, bearing in mind that your property's first impression on prospective buyers is decisive for how successful your sales transaction will ultimately be.
To contact us simply enter your details in the contact form provided and one of our real estate agents will get in touch with you shortly.
Foto credit
©chris stivala
Contact us now
Engel & Völkers
Licence Partner Malta Regional Market Center
Triq L-Esportaturi Central Business District, Zone 3, Mriehel

Malta
0900hrs - 1800hrs Monday - Friday
0900hrs - 1300hrs Saturday
Sunday Closed