Affiliations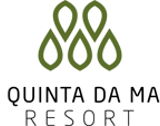 Hotel Quinta da Marinha Resort
The Hotel Quinta da Marinha Resort is located in the excellent area of Cascais and Sintra, just 25 kms away from Lisbon, and stands between the city and nature, the beach and the mountains, offering you the perfect setting to fulfill your wishes.

It is the ideal place to close a business, play golf and live unforgettable moments while discovering a new vision of luxury and comfort in the heart of nature.

Here you will find everything that only a 5 star hotel can offer.

Always a new emotion

Tranio.com
Tranio.com is an international overseas property broker. We help our clients find the right property and select the best foreign agencies directly in the country and the region, where clients are looking for a property.
O Quotidiano
O Quotidiano – Time and Property Management is a unique and special service, available in Portugal.

"O Quotidiano" is a trademark from Secofor, Lda, company that has been providing services in Portugal for over 23 years. With this brand the company provides services to demanding customers who seek a personalized Time Management and Property Management service, provided with excellence.

We dedicate our time to special clients. We help clients manage their property, as well as helping them deal with daily and extraordinary personal needs.

Our belief is that each customer is unique. We want to get to know all of them better that anyone, to find out exactly what they require, so we can respond to that with the least effort from the client's side.
CAD
Companhia de Arquitectura e Design – CAD - was established in 1999.

The quality of the service provided and our professional skills have been the key factors of a supported growth. The competences in bioclimatic architecture and renewal are distinguished.

Through an integrated management and consultancy throughout the all process in our practice, we believe that the architectural project is essential to guarantee that the construction meets the idealized project, as well as for preventing unexpected costs in the following phases.

We established a set of partnerships that allow us to provide integrated services from the consultancy stages to the construction phase. R. Ramalho Ortigão, 8 3ºesq.| 1070-230 Lisboa | PORTUGAL
Tel: +(351) 21 357 1357 | Fax: +(351) 21 357 1358