Suggestion of the main commercial streets to visit.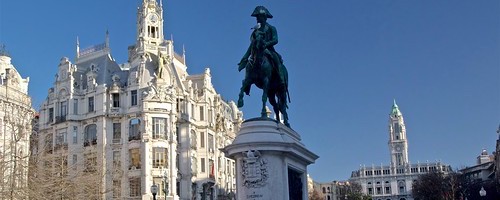 Around Avenida dos Aliados develops the "Baixa" of Porto. At one end of the avenue is the City Hall building, and at the other, Liberty Square, where is the statue of D. Pedro IV, Emperor of Brazil and supporter of Liberalism. Due to its proximity, you can visit São Bento Station, following Rua das Flores, with its goldsmiths shops and the lush Baroque façade of Igreja da Misericórdia. In this area you will find streets lively with shops and coffes, especially the magnificent Majestic and the bustling and colorful Bolhao Market.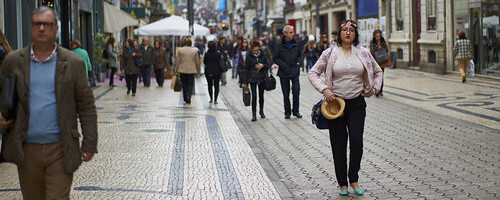 Santa Catarina Street is the street of the city most linked to commerce. In addition to major fashion brands, it also has a shopping center, Via Catarina. It also has many local shops such as shoe stores or gourmet grocery stores. From wedding dress shops to one of the city's most iconic cafes, the Majestic, there is everything on this iconic shopping street.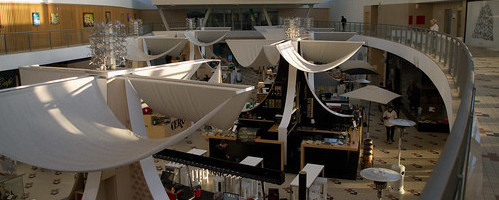 Always fresh and always at hand, is the Bom Sucesso Market. There you can see envelopes of the past, the color and aroma of fruits and vegetables. Modernity has transformed it into a privileged space filled with delicacies and flavors. The atmosphere invites a visit not only to the past, but also to the lived evolution. The hours of the day pass and the snack is a good excuse for a visit. People intersect and unravel conversations, memories and dreams. Both city people and faces from outside, with different accents and languages.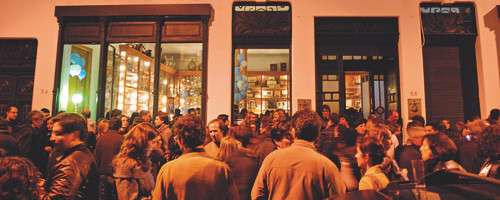 More specifically, this street is located in downtown of Oporto. Here you can enjoy lunch or dinner in a relaxed atmosphere. It is one of the busiest streets in the city, especially on weekends and evenings, due to its restaurants and bars. Originally, a glazed canopy was built on this street, similar to the original Paris galleries.

NorteShopping is a shopping center located in the city of Senhora da Hora, in Matosinhos. It is the second largest mall in northern Portugal. With 229 stores at its disposal, it brings together several brands of national and international prestige. To find what you're looking for, from grocery products to clothing, just visit this center.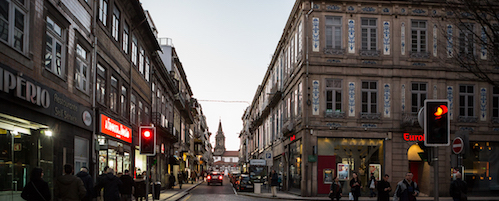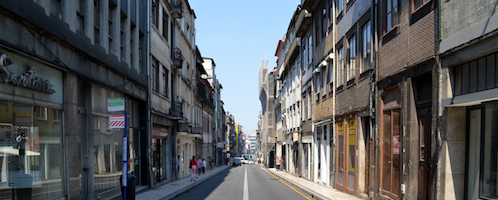 Fernandes Tomás Street and Formosa Street
If you prefer to shop in the traditional shops, you should go to the heart of the city to find the most emblematic shopping streets of Porto. We are talking about the streets surrounding Bolhão Market. There is no lack of patisseries, grocery stores, teas from all over the world and even clothing stores for all likes. In addition you can always visit the market, making a good time management.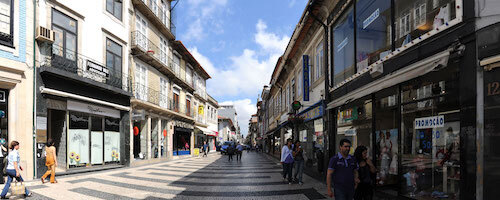 Despite being smaller and narrower than Santa Catarina Street, it has some renowned brands. In addition it has several distinct spaces: coffees and restaurants, shops dedicated mainly to the youngest and spaces dedicated to lovers of craft beer. Given that it is at the entrance of the arts neighborhood, there are some more shopping options nearby, such as art galleries and the Bombarda Shopping Center, on Miguel Bombarda Street.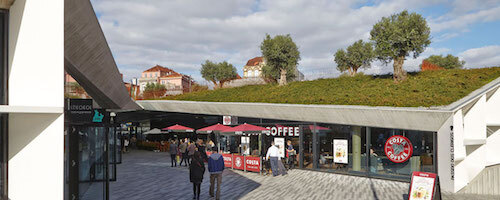 Next to the Clérigos Tower was born a landscaped space with a very crowded coffee and, underneath, the Clérigos Walk. There are very interesting shops there, with women's and men's shoes, accessories and restaurants. If you want to leave the promenade you can go down to Carmelitas Street and find even more shops, such as Portuguese Life. It is also on this street that you will find several Marques Soares stores, extremely known in the city and with options for all likes and ages.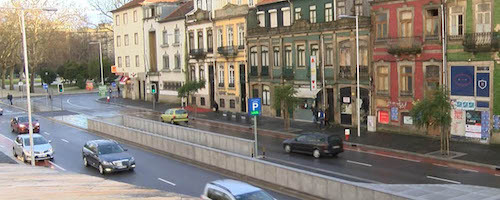 Boavista Avenue is the longest shopping street in Porto. It gives space to many stores. Along the way there are several places to rest your legs, such as tea houses and the City Park. So you have ideal spaces if you want to distract children or look for what you really need. Highly renowned stores such as designer workshops are also here.