10 Questions to Pablo Molinero, Operations Manager at Engel & Völkers Spain, Portugal and Andorra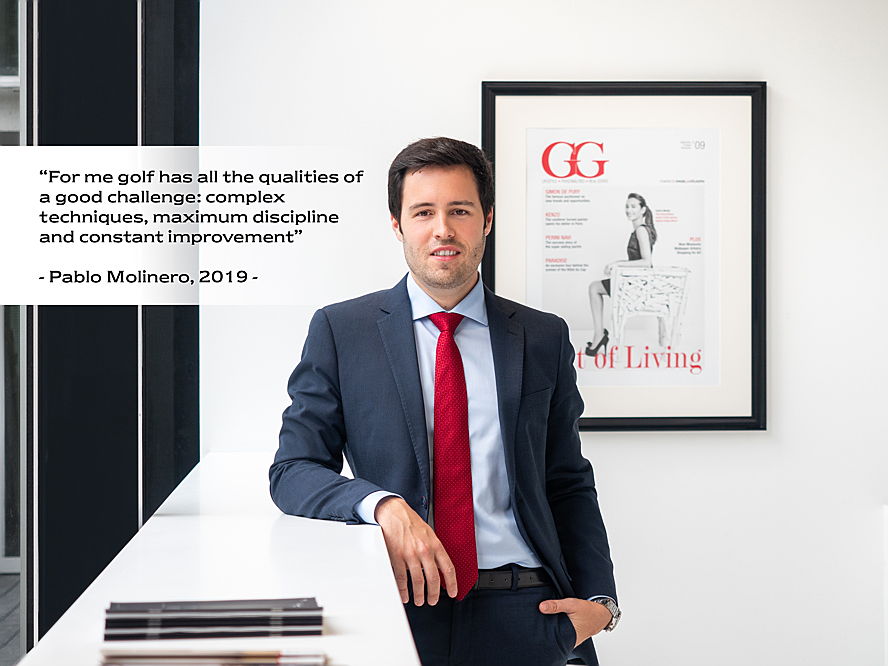 Pablo Molinero, Operations Manager at Engel & Völkers Spain, Portugal and Andorra answers:
1) A book
"1984" by George Orwell. I read this book when I was a teenager and I loved it. I have yet to reread it again.
2) A phrase
"Everything will be fine." It was the "leitmotiv" that was printed on some T-shirts in the first architecture and graphic design studio I worked. At the end of the day, if you think about it ... it's a great phrase!
3) A place
Tibidabo Avenue in Barcelona, ​​with its beautiful villas and the legendary blue tram that goes up the mountain. I used to love walking there when I was on my way to my grandparents' house.
4) A song
"Wonderwall" by Oasis. I can listen to it again and again. I will never get tired of this song. Pure excellence.
5) A sport
For me golf has all the qualities of a good challenge: complex techniques, maximum discipline and constant improvement. It is a sport that offers the possibility of playing again and again until you get better at it and every golf course is a new challenge to overcome.
6) A movie
The Talented Mr. Ripley. A true masterpiece; 10 for photography. Impressive to watch the performance of the four "monsters" of Hollywood in their early life.
7) A destination
Menorca at the beginning or end of summer. It is a perfect island for spending a week as a couple and / or with friends. If you can, leave the mobile phone as far away as possible.
8) A favourite restaurant / food
In Montjuïc's "Terraza Martínez", you have to order the "Casserole Martínez": lobster, monkfish, potatoes and eggs. Perfect! Want to try it?
9) Your perfect plan
Tennis in the morning, a whole bottle of vermouth to discuss the game, then eat something outdoors and finally Sobremesa.
10) A person you admire
They are two, sorry ... My grandparents: Belén (from my father's side) and Emilio (from my mother's side). Both of them were great examples of overcoming life's challenges and were role models in my childhood. I owe them everything and I hope to achieve half of what they did.