Why and how to choose your agent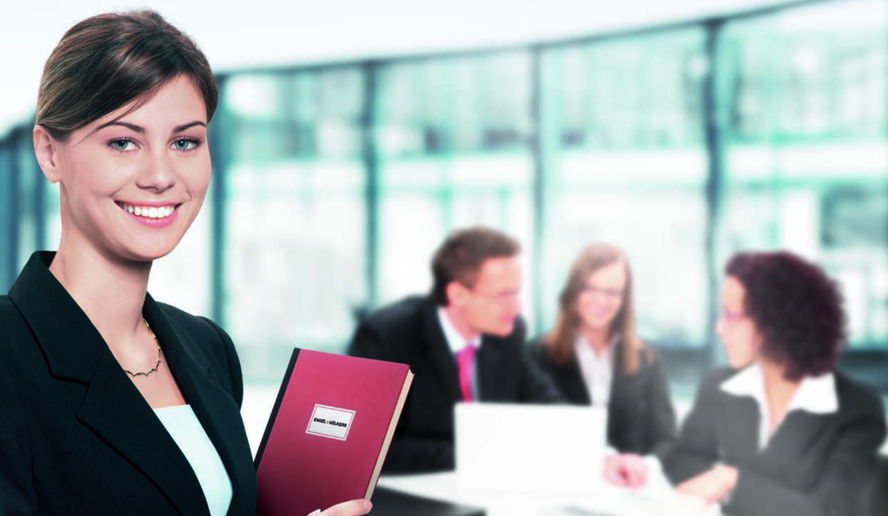 The real estate agent's offer in the buying and selling of a home is invaluable in today's property market with all the new laws and regulations. "In today's hands-on society, it's the responsibility of homeowners to fully understand all aspects of the buying and selling process – even the undisputed factor of commissions" notes Craig Hutchison, CEO of Engel & Völkers Southern Africa. The information below should serve to add a fuller picture to this part of the property process.

Why are there estate agent commissions?
Estate agents in most countries don't work for a salary, their earnings are commission based per sale they produce and often constitute their livelihood.
When is an agent eligible to ask for commission?
Both the agent and the agency they work for, must have valid Fidelity Fund Certificates in order to be eligible for commission. This means that the agent is qualified to operate in the real estate industry and has the necessary security as a safe guard.
When does commission become effected?
An agent's commission comes into play when they successfully match a buyer and a seller, i.e. when a sale is successful in terms of contracts been signed and sealed.
This means that you only pay commission once the agent has done their job and there are no fees unless you have a successful result. In the US there are some franchised real estate agencies that work on an hourly rate which can sound tempting but in reality it can be a very costly exercise as you pay the hourly rate whether or not the agent manages to sell your home.
When is the commission paid?
The commission is only paid to the agent once ownership of the property has been officially transferred to the buyer. In the case of a deposit, the seller may only receive their share of the amount on transfer of the property after the agent has deducted their commission.
Who pays the commission?
Payment of the commission comes from the party which gave the agent the mandate to find or sell the home.In most cases it's the seller who hires an agent to sell their home, but it can also be a buyer who is looking for a new home or investment. This isn't cast in stone though, and the buyer and seller can come to their own contractual agreement as to who pays the commission.
Is there a quality control in terms of service delivery?
There is really only one way to check the quality of an agent's service - exclusive mandates. Exclusive mandates is where a seller gives only one agent the right to sell their home. The security in this selling technique is the 'mandate' part. The agent will literally be mandated on paper to sell your home according to a pre-agreed up onset of deliverables to which the agent commits to. Should the agent not keep to their end of the mandate, you have the right to cancel the agreement and look for an agent who is properly committed. Having open man-dates means that you cannot control who is doing what and you sit with agents who are only half committed due to the fact that one of the others is very likely to steal the sale from under the others, and their commission with that.
Where do commission disputes come in?
There are multiple dangers with working with more than one agent and in the case of commissions this risk is highlighted. The rule is that the commission goes to the agent whose efforts were the effective cause of the sale. As you can imagine, this can become a very sticky situation as two or more agents can claim introducing the buyer to a property and the case can end up going to arbitration or court and being dragged out for months.
The other side of negotiating commissions.
The market has long been encouraged to negotiate on commissions and no-one disputes the reasons for that, there is however another side to the argument that is not often heard. Any agent who is more than willing to cut their commission must be treated with caution. A professional agent knows that they will do their utmost to market your home relentlessly and in the best possible manner until your optimal price is reached, and will be working for 100% (if not more) of their commission percentage. Saving money on commission is very often a fallacy as a compromised commission often leads to a compromised commitment in marketing your property which will most likely result in a compromised price for your home.
What constitutes an agent's commission?
Qualification. Estate agents are qualified individuals who have either gone through accredited training or have spent a full year shadowing a qualified agent to learn the trade. They bring to the table skills and expertise that aren't just picked up in day to day living. Mandate negotiations, understanding of property contracts and the pre-qualification of potential buyers are just some of the many elements that form part of the package you're paying for. Above and beyond their qualifications, agents bring with them their experience in the rea lestate industry; knowledge of local, national and international market trends and an objective perspective which make their assistance in finding the right buyer or the perfect home almost invaluable.
Connectivity. Consider what you'd pay a corporation for their database of clients.
Information is king and estate agencies with established local and international networks and client databases, are gold mines in terms of offering you indirect access to one of their core business elements. Paying an agent a percentage commission is a small price for tapping into this prized source.
Marketing. Agents do a lot of work to get your home looking right for the right people and each activity takes up time, effort and money – all commodities worth paying for. Here is a list of some of the many activities: Photography, creation and printing of brochures, profiling at exhibitions, organisation and management of showdays, buying and putting up for sale and on-show boards,screening of and communication with prospective buyers, driving to and from site, advertising in property magazines and newspapers, regular communication,ensuring that the property is profiled on social media, that it is correctly presented to the companies database that has been built up over time etc.
Another point to remember is that even before you were looking to sell or buy, the agent was busy day in and day out canvassing your area with marketing material and door-to-door visits essentially building up a relationship and information base with which to give you platinum service.
Support structures. When it comes to commission you may also want to think carefully about which estate agency you choose to work with.Your percentage commission should not only go towards the agent, but also towards the infrastructure supporting them. Look at elements like the quality of their marketing material, the sophistication of their brand, their local and global connectivity and their training facilities to see what you're paying for in an agent.
Craig Hutchison of Engel& Völkers Southern Africa, one of the country's leading agencies, had this to add "I believe that an excellent infrastructure and a top quality agent go hand in hand. Worldwide connectivity and first class marketing tools mean little if your agent is not sufficiently qualified to put them to use, and similarly a top agent who is ready to offer the market red carpet treatment but who isn't given the tools or support is a sad loss to the industry."
At the end of the day, if you're serious about selling your home the best advice is to get someone who is just as serious about it as you are. There are agencies out there who adhere to global real estate standards and whose agents are true property specialists worth every cent of their commission.
The next time you decide to buy or sell, you should perhaps consider who will be putting in 100% effort for their commission percentage rather than look for someone who is willing to do the job for the least reward.