How will you pay for your Solar System?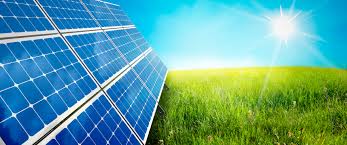 Solar Investments
Many people in South Africa still understand the term "solar" only as a system to heat your water using the sun (thermal energy). Did you know that you can use the power (radiation) of the sun to generate electricity to use in your house? That electricity can be stored in batteries to use later (at night) or you can use that electricity immediately (known as a grid tied system).
In this article, "solar" refers to the latter: At the minimum a grid tied system with no batteries attached.
Most will agree that the addition of a solar system to your home or business premises is a value added addition, both in the short and long term. Electricity saving starts the moment you commission (turn on) the system. At that point, every watt generated is free.
However, in this context, "free" is a relative term. Most would see it as paying for your electricity in advance. As always, the bottom line is where the decisions are made and if this makes little sense, let alone make for a good business case, then the argument is lost. Or is it?
It depends on your sentiment for solar and why you would choose it as an investment option.
Will it be just another household or trade expense or will you utilise the inherent benefits of this modern, and not so obvious, investment?

What other investments are you considering and how does this investment compare?

What does the future hold, not just for the country but also the Rand and the unavoidable increase in cost of living?
Yes, solar can be an investment, albeit not as obvious at first. Even compared to property, solar has a better yield. The Global Property Guide showed property in South Africa to have an average yield of 6.4% while solar compares far better for your money.
Let's take, for the example, a 3kW solar system which generates a fair average of 21 kWh per day, when considering 7 hours of average sunlight daily. Also, accounting for the system's inefficiencies (derating factor) of 20%-25%, depending on the quality of the materials used, we can assume that 16 kWh is generated from this system as a daily average over the course of the year.

To translate that to the price of residential and small commercial rates of electricity, it is equal to R845 per month (or R10,140 p.a). It is easy to calculate from here how long the system will take to pay itself back. On average a 3kW system will cost between R75,000 and R120,000. That means a payback of roughly 7 to 12 years.
The calculation is not complete since we have so far only viewed the expense element and not the investment characteristics of solar. Let's compare the higher rate of R120,000 to a property investment. If you have a R120,000 in cash, that's great. You could pour that into your current property and earn a bigger portion of the rental income, after tax. Or, you could leave it in the bank to earn interest, which may not be such a good idea since the money is getting older and losing its value (due to inflation) faster than the interest it's earning.

If you don't have a R120,000, you could use your mortgage to fund the investment. By not investing in solar, you have to pay the R845 regardless, just like someone renting when they could pay off a mortgage.

The difference between the mortgage and the notional energy costs is R10,788 in your pocket. In other words, over the long term of 10 years you are better off with a solar system than without. Continue the notion for another ten years and see what happens to the balance on your mortgage.
In conclusion, solar is a sound investment. It also supplies one of the basic needs for our modern society - food, water and electricity, without harm to the environment. My suggestion: plant some vegetables, harvest rainwater and stop using fossil fuels to read this article.
For further information or your free quotation visit True North Solar at:

Article by Morné Combrinck @ True North Solar