Rewards & Recognition 2018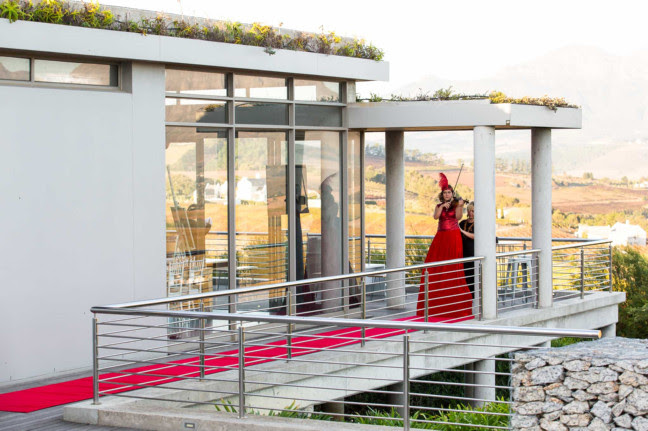 The Engel & Volkers annual R&R event was held at Landtscap, Stellenbosch in April. The ideal venue for such a grand event: Situated in the picturesque mountains of Devonvale, Landtscap presents a contemporary and spacious event venue. The space is bathed in bright, natural light and insulated by a living garden on the roof. A 270-degree view of mountains and lush greens, it is perfectly located on the verge of a hill overlooking breath-taking views of the Stellenbosch winelands and the Cape mountains.
Congratulations to all the prize winners and nominees.
Engel & Volkers Durbanville is proud to announce that we featured in many of the prize winning categories! Antoinette Swanepoel walked away with the prize for National Top Performer 2017: Brand Ambassador. She was also nominated for Licence Partner of the year, Team leader of the year and CI Shop of the year!
This was just the beginning for our young team, and we look forward to see everyone performing at top level at 2018 R&R event!.