Engel & Völkers Southern Africa Annual Rewards Ceremony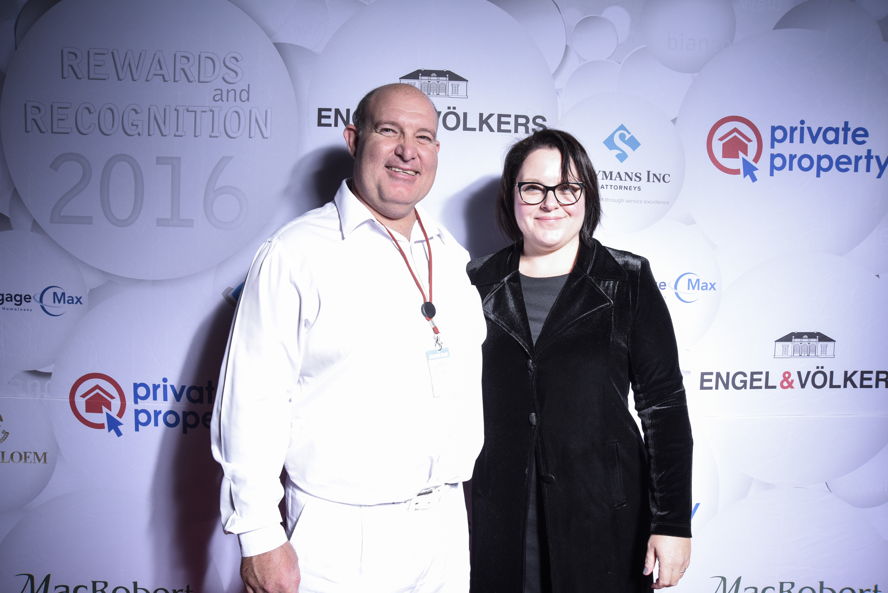 Engel & Völkers Southern Africa recently hosted and celebrated theirannual Rewards and Recognition event on the 8th of April 2016, by bringing homethe atmosphere and ambience of the international gathering that happens inMajorca every year.

The day started with an informative workshop at the offices of MC vander Berg Attorneys, with over 40 Licence Partners attending from across thecountry. Topics included an overview of the year past and the year ahead, PRand marketing, the Training Academy and future plans, the success of their newclient service division and concluded with an interactive workshop and sharingof best practices between licencees. "We at Engel & Völkers Southern Africatook this time to reflect back on all the great achievements and successes wehave had both locally and internationally" shared Craig Hutchison, CEO of Engel& Völkers Southern Africa. "We are very proud to announce a record groupcommission revenue turnover of over 409,8 million Euros (R6,8 billion) 36% upfrom last year. We are confident that with our family growing every month, thispercentage will continue to increase in 2016" Craig added. The day conferencealso saw a special presentation by Mark Coetzee from Private Property, proudpartners of Engel & Völkers.
After all the formal business had been concluded, it was time to unwindand celebrate the year past. All dressed in white and neutrals, sales advisorsand staff together with their partners from all shops throughout the countryarrived at The Klein Kaap Boutique Hotel in Centurion, Gauteng.
The theme of this year's function was A Grand afFAIR. Greeted byfriendly faces from head office, the evening was filled with various activitiesand entertainment throughout the evening. Upon arrival, guests received their'fair' tickets and their welcome gift sponsored by McRoberts Attorneys.
From there the red carpet led them to the fair grounds where guestscould enjoy pamper sessions from Sherbet Angel Day Spa and beautiful make-uptouch ups by Halouw make-up studio before capturing their glamour at the RedCarpet photo wall.
Serenaded upon arrival by Roan van As with guitar and violin, and firedancers entertaining guests, the festivities continued with the Oyster Kingsponsored by Private Property, something sweet from the chocolatier sponsoredby Snyman's Attorneys, 3Fransen Street craft beer by SARRPS Media and fine winewhich could be paired with a chocolate tasting from Zonnebloem Wines. Thecheese and bread station, sushi station and cigar and whiskey bar ensured thatguests were embracing the night's theme.
The entertainment line-up also saw the up and coming South African BandBad Peter doing a private show, hip hop dance act by Timeless Attractions and avisual poi act to open the dance floor for DJ Lindilush – one of SA's top DJ'sto get the guests on their feet.
The most important part of the evening was of course the awards ceremonywhich opened with a special Online Excellence from affiliates Private Property.The winning shop was Durbanville and winning agent was Derrick Goosens fromPotchefstroom.
Wendy Williams, Sales Director of Engel & Völkers Southern Africaand Lara Machado, Head of the E&V Training Academy presented the awardsfollowed by a special congratulations from Craig Hutchison, CEO of Engel &Völkers Southern Africa.
We would like to wish all our nominees and winners a big congratulationsas this is quite an achievement to be able to be one of the top 5 per categorythroughout all the other competitors nationally.