Estate d'Afrique: Beau Rivage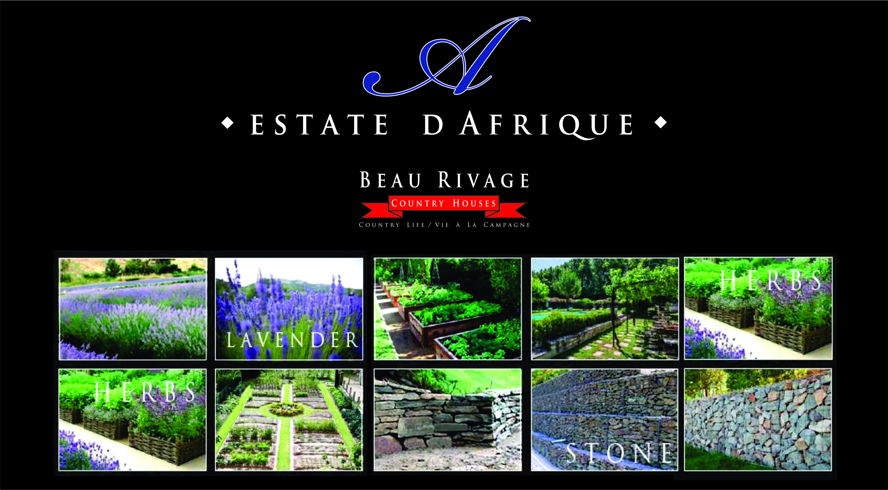 New Development in Esate d'Afrique: Beau Rivage
An Opportunity not to be missed!

Estate d'Afrique is an upmarket secure estate emulating a small intimate French village, with its picturesque villas, boathouses, private jetties, indigenous natural rock, earthy colours and cascading water features. You can live in beautiful Hartbeespoort and work in Johannesburg as Estate D'Afrique is located 10min drive from Lanseria Airport and a quick 40min drive from Randburg.

A new affordable development is about to be launched as part of Estate d'Afrique called Beau Rivage. Residents will be encouraged to incorporate the growing of herbs and fragrant lavender, as part of their landscaping, to maximize the unique opportunity of living in a genteel country estate. The first homes to be built will be launched in exceptionally well priced packages.

Launch Offer
Stand: 630sqm
Home: fully completed 140sqm 3 bedroom home
Levy: R1,200 p/m with full access to the stunning Estate d'Afrique clubhouse and launching area.
10% deposit required to reserve a home
Priced from ZAR 1,3 million
This is an offer that cannot be missed! You are welcome to make an appointment with me to arrange for a viewing of Beau Rivage to choose your future home or investment opportunity.
Contact Moira Becker at 082 374 4349 or moira.becker@engelvoelkers.com