View by Appointment in Hartbeespoort: 27 March 2016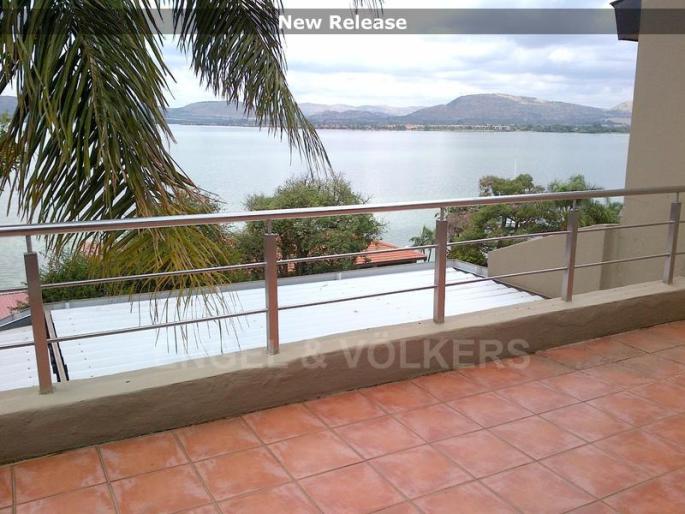 View by Appointment, 27 March 2016
Exclusive waterfront sectional title complex! This property offers stylish living on 3 comfortable levels, with flowing open plan living & dining areas with fire place. All leads through large sliding doors to a patio and private garden with lovely views overlooking the Hartbeespoort Dam. It offers three bedrooms, and two bathrooms.

ZAR 1,8 million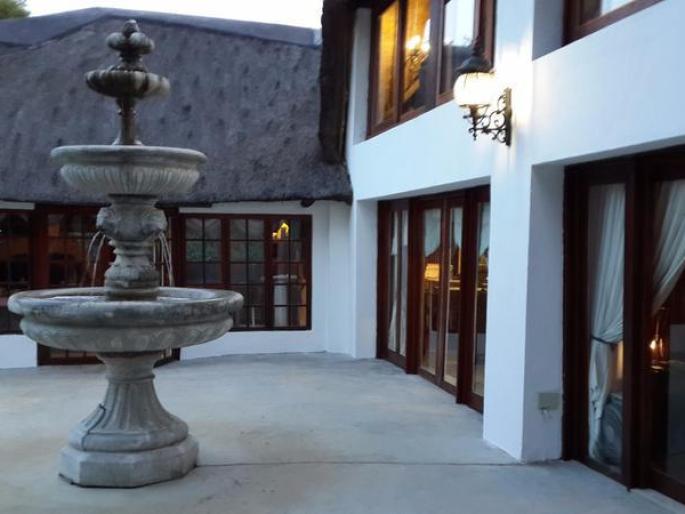 View by Appointment, 27 March 2016
A magnificent setting. Enjoy the spectacular views and tranquillity of this recently renovated property. It offers open plan living areas, with doors to the deck and court yard. The kitchen is open plan to the lounge and family room with fire place and guest bathroom. The main bedroom has an en suite bathroom and walk in cup board.

ZAR 2,1 million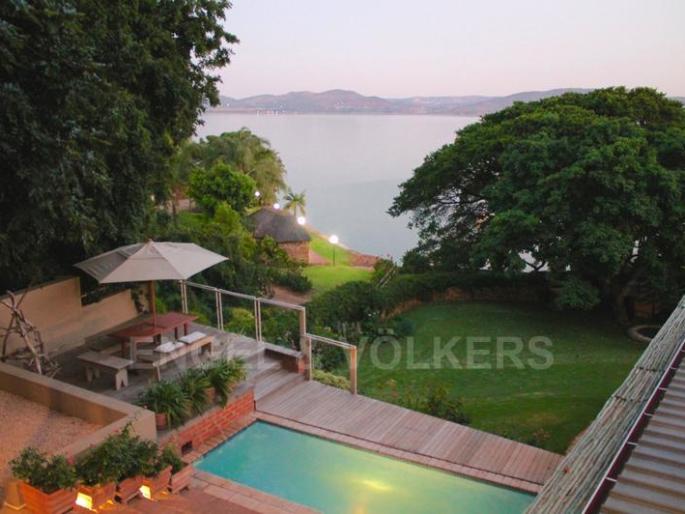 View by Appointment, 27 March 2016

Architectural masterpiece where authentic interior meets the simplistic family lifestyle this contemporary farm style home is offering in the heart of Kosmos Village with unsurpassed views over Hartbeespoortdam with own boathouse and entertainment area with direct water access. Located in an cul-de-sac a paved drive way leads you through wooden gates and up a stone walkway to the majestic multi level, set with the Magalies Mountain range as back drop.

ZAR 5,9 million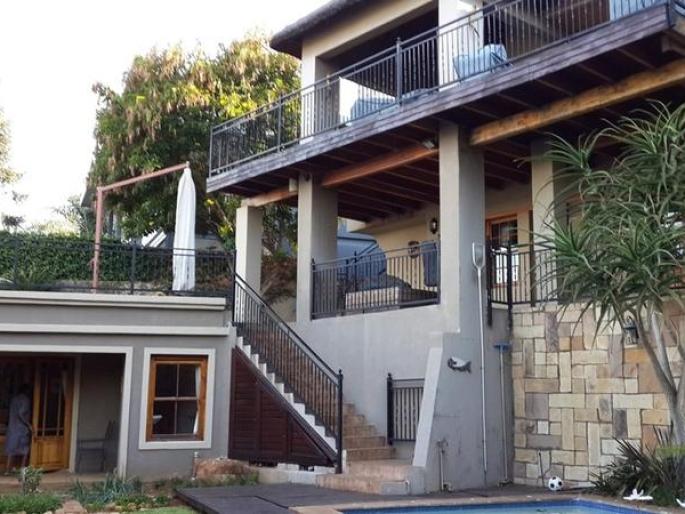 View by Appointment, 27 March 2016
This designer family home is situated in an exclusive residential area, nestled on the foothills of the Magalies Mountains and with breath taking views of the Hartbeespoort Dam. It has a level entry which is quite unique in Kosmos Village. With a total area of approximately 600m² set over two floors, the house offers ample living space, leading through stack door to the balcony with spectacular views of the Dam.

ZAR 3,4 million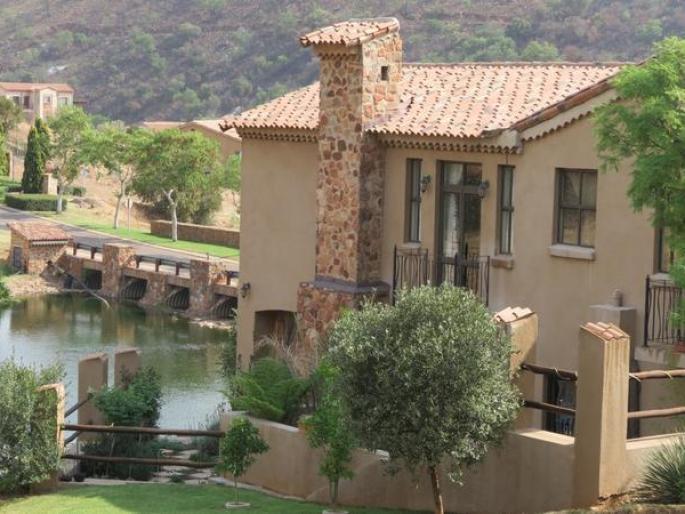 View by Appointment, 27 March 2016
For the privileged few, this property in a secure very upmarket estate offers a lifestyle most people only dream about. Set in nature, overlooking the Hartbeespoort Dam, the home comprises 5 bedrooms, 4.5 bathrooms, gourmet kitchen, double volume open plan living area with fireplace, excellent entertainment facilities including fitted bar, gas braai, jacuzzi, pool, double garage. Everything is of the highest quality, all room have balconies and views.

ZAR 4,4 million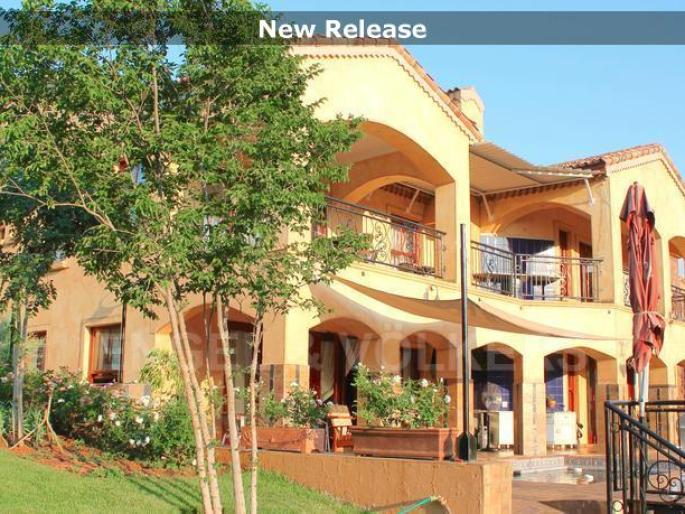 View by Appointment, 27 March 2016

Set in a privileged and special location in Estate D'Afrique on a park like raised plateau with a view over the Crocodile River, this family jewel is an inspiration of antiques and individualistic interior to create the suggested lifestyle.

ZAR 5,2 million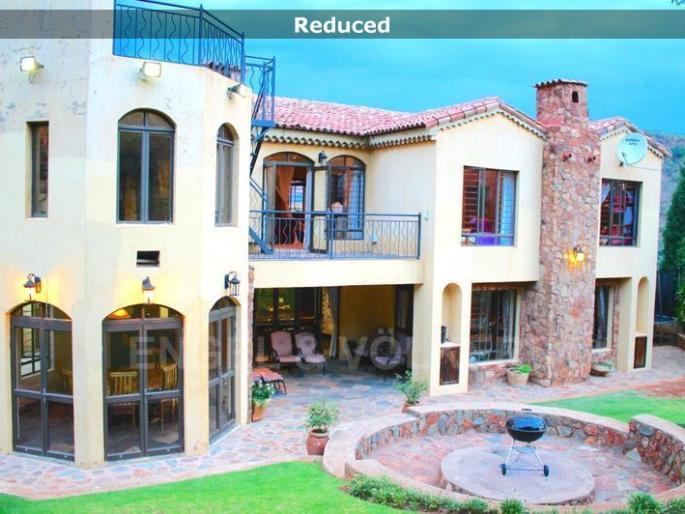 View by Appointment, 27 March 2016

This generous Estate d'Afrique home boasts 5 bedrooms, 3 bathrooms, master en suite with luxurious spa bath and enough cupboard space throughout. Two studies will cater for working from home needs. The captivating well-lit dining room and large family living space with fireplace and underfloor heating creates friendly living spaces for cold days. The slate floors keep the home cool through the summer months.

ZAR 3,95 million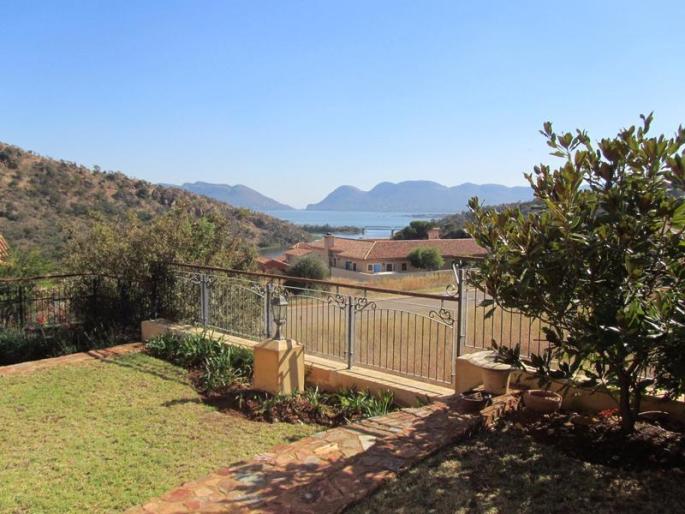 View by Appointment, 27 March 2016

Beautiful, well-maintained home in Estate d'Afrique. Timeless finishes including granite marble stairwell and lovingly maintained parquet flooring. The pool courtyard has a remote controlled leisure louvre roof with rain sensor. Jacuzzi jets and silent heatpump allow for all-year swimming in the bright blue pool. Breezeair throughout the home and underfloor heating in the kitchen, create the perfect home for living and entertaining in.

ZAR 3,75 million