Are you prepared for the December holidays?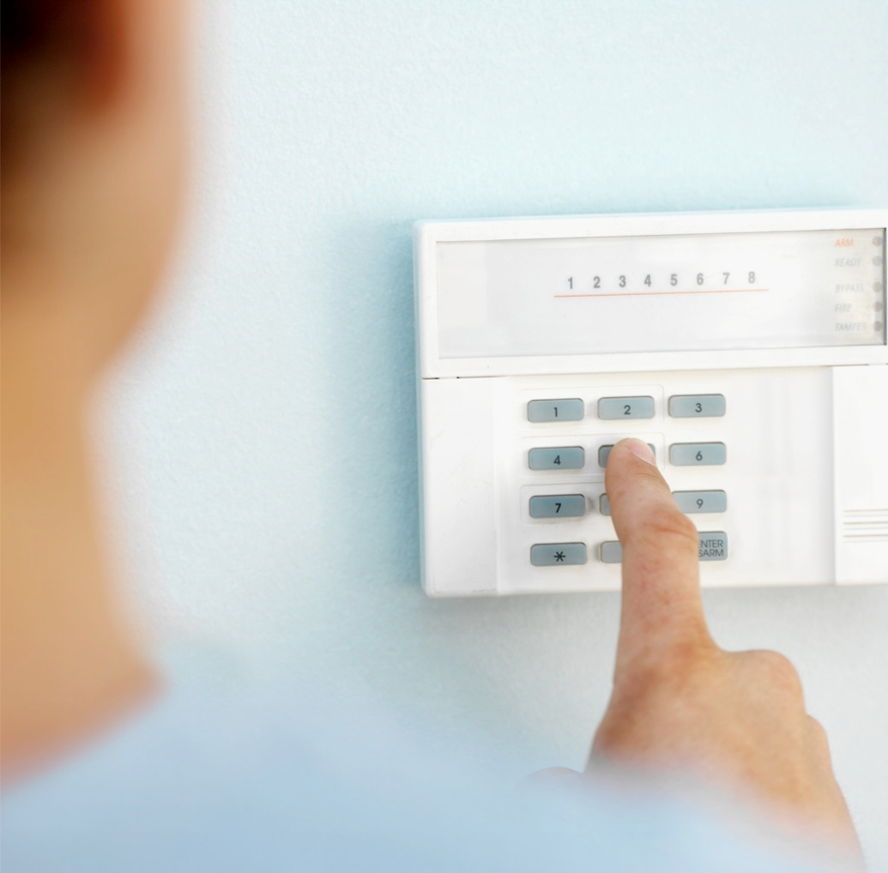 It is that time of the year again when we all focus on planning our December holidays, and counting down the days till we can take the much needed break.
"With all the excitement, of the holiday season ahead, one can easily focus too much on where you will be going and forget about what you are leaving behind" cautions Craig Hutchison, CEO of Engel & Völkers Southern Africa.
Even for those not actually going away on holiday – it is still worth taking note of the items below as we all know that December is a very popular time for criminals to be on the prowl, so make sure that you review both your home content insurance as well as the actual security which is in place before it is too late.
Home content insurance
"Insurance is one of those things that very few of us can afford not to have – however expensive it may be" says Hutchison. There are numerous insurance companies out there, who offer a range of options, so it's difficult to choose which one to go for, and often difficult to understand what kind of service you're getting for the money that you're paying. There's also lots of fine print in contracts, and written in a very intimidating language. Engel &Völkers investigated a few pointers to help you make the most of your insurance.
Browsing:
As with any significant purchase you make, it's worth shopping around. Insurance companies with significant website presences complemented by call centres may offer an easy-to-manage service that is carried out over the phone or online, but insurance is a complex matter, in which there is no one-fits-all package.
While many of these sites advertise their cost benefits as being derived from cutting out the 'middle man' or broker, our research has proved that dealing with a broker is in effect more cost effective. In comparing quotes from three brokers and two online services, all three quotes from brokers cost less than those offered by the online companies.
Updating:
As food and fuel prices goes up, so does every other item you own so you need to ensure that you revise your insured value every 6 – 12 months. But how do you know how much you should be ensuring your content for? This is a very difficult question but a rule of thumb should be that if you were to turn your house upside down, everything which would then fall to the roof, should be able to be replaced with the amount which you are insured for.
It might be worth engaging the services of a specialist company to perform an evaluation. It may take a couple of hours for them to do, but they have the knowledge and experience to apportion an accurate value, which will mean that you are appropriately insured. Thus, you will not be paying too much insurance, and in the event of a claim, you will not be penalised for under-insuring your assets. Some brokers include an evaluation of your household contents at no charge – remember to ask about it.
When it comes to receiving your contract, be sure to read the fine print,making sure that you understand it and that you comply with all of its conditions. If your house is only covered for burglary if your alarm is set when there's nobody home, then set it every time you leave – even if you're just popping out for ten minutes. If you are burgled and your alarm was not set and activated, the insurance company is in its rights not to pay you a cent. It makes no difference what burglar bars and security gates you may have – if this is a condition of the policy, it needs to be adhered to.
If you know that you are not always mindful enough to set your alarm on departure, rather cover your house as if you didn't have an alarm at all –the difference in cost is marginal, although there are some areas where no cover will be offered unless an alarm linked to a response company is installed.
Home Security
It's all in the details, they say – and effecting minor improvements to your home that have the added bonus of beefing up your security will add more value to your property.
Shedding Light
Intruders don't like to be seen, so start with illuminating your property to discourage unwanted night crawlers. "There are a number of ways to do this, from the discreet to the glaringly obvious, but key is to consult an electrician when you're ready to install new fittings, as he will make sure that all work complies with electricity regulations, and that it won't compromise your electrical compliance certificate when the time comes to sell your house" warned Craig.
Garden illumination highlights focal points in your landscape while lighting up any dark corners were intruders may lurk in the shadows. Solar lights in strategically placed pots will be ideal for this.
True security lights should be as bright as possible, and should either be activated by nightfall, or by infrared movement, so that you don't run the risk of forgetting to switch them on – either when you're at home, out for the evening or away on holiday.
Be sure to focus them carefully to illuminate as much of your property as possible, and position lights so that your entire property is lit.It's also worth installing light fittings to illuminate your pavement. Wherever possible, use solar or LED lighting as this is the most cost effective, and will ensure that even when the power is out – you are still a step ahead.
Entrance
The gate to your property is the first point of defence, and should be motorised so that you don't have to get out of your car to gain access to your property. A designer iron gate might be aesthetically pleasing, but it will be heavy and slow to move. Rather opt for a strong, lightweight gate that is easily moved by a motor. Special locks are available to ensure that the gate can not be lifted off its rails, and your gate can also be one of the zones in your alarm system, with a signal activated if its stands open for longer than normal.
While a gate with a sensor that prevents it from closing if there's a vehicle in the way may seem the safest option, remember that if an intruder's vehicle follows you into your driveway, your gate will open automatically for them. Make sure your gate closes on its own, exclude the sensor option in favour of being in full control of when your gate opens, and for whom.
Doors & Windows
If you're building a garage, install solid doors without windows so that passersby cannot see whether there's anyone at home or not. For this reason, when you're purchasing a new property, make a garage one of your key requirements. The same can be said for installing doors which are visible from the outside – rather use a solid door, or if need be, a door with frosted glass panes – do not make it easy for an intruder to want to enter.
"If you want to enjoy the sunshine that is such a part of South African life, consider installing horizontal blinds in your windows. These can be tilted so that you can see out, allowing the sun into your home, but preventing malefactors from seeing into your home – as they would through open curtains. Blinds are considered a fixture in a home, so bear this in mind as a value-add when putting your home on the market" added Craig.
Warning Systems
There is a vast range of alarm and intruder detection services on the market, offering increasingly sophisticated sensors. In today's market you can even control them remotely by connecting them to your wifi network.
Make sure that you have a sensor on every door that opens outside,as well as motion sensors in every room. A remote panic button is a key requirement, as is a distress code that will disarm your system if you're under threat while still alerting your armed response company that you're in trouble.An alarm system is, however, only worth the considerable investment if you arm it whenever you leave the house – even if it's just for five minutes – and when you're asleep, when sensors in occupied rooms can be disarmed.
Hide-away
A built-in safe adds significant value, and is a legal requirement if anyone in the home owns a firearm. Remember though, that most people install their safe in their bedroom cupboard, and burglars who know this will head straight to this room to attempt to access valuables. Rather conceal your safe elsewhere in your home – ideally recessed into a wall behind a piece of art.
"Whether you are going away, or staying at home this December,consider a few of the items mentioned above as it is always best to rather be over-prepared than under" concludes Craig.