investing in student housing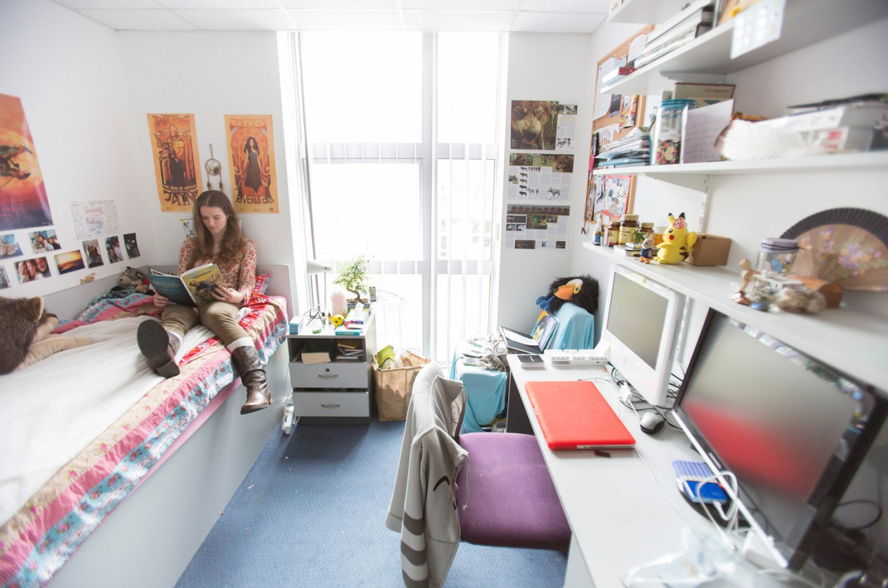 Many know for a fact, and have always known what they want to do after school. For these, University might be the next step. Many students choose a University not because of its location, but due to its strength in the field of which they are looking to move into.

There are various factors which has to be considered… Where to study? What to study? Where to live? And for most parents the worry of whether their child will be okay and safe.
"Interest in student housing has become increasingly popular over the years with the demand growing more and more as urban areas extend to, what used to be, outlying areas and traveling becomes ever more difficult with relation to fuel prices and transport costs" says Craig Hutchison, CEO of Engel& Völkers Southern Africa.
According to the Department of Higher Education and Training (DHET)annual report for 2014 / 2015, the total student headcount enrollment at the 23fully established universities reached 983 698. This is a 17.4% growth in University headcount enrollment from the baseline of 837 776.
A notable improvement towards the national aim of increasing the total headcount enrollments to 1.6 million by 2030 as envisaged by the National Development Plan (NDP) and the White Paper for Post-School Education and Training (PSET).
Taking the average price of renting a student apartment into consideration (approx. R6,000pm depending on area) you could be looking at an expense of over R200 000 over a 3 year period. This could actually be converted from an expense to an investment as the average time after which your property will be able to fund itself, is 3 years. Thus by the time your child has finished his or her studies, you can re-rent the apartment or unit out and it will be an income generating asset, as not everyone can afford to buy an additional property and tenants will always be available for a well located property.
"We have seen the demand for student housing exceed the supply overso many years and even if you do not have your own student to house, purely looking from an asset perspective, it is a great and sound investment which will continue to grow. And as the statistics above show – there is no slowdown in sight as further education is one of the key focus points into the future"Craig assured.
Should you wish to find out more about student housing and possible investments, or even if you are looking for a place to rent, give the Engel& Völkers client service department a call on 082 954 0962 to discuss your requirements.
For those who might not be as entirely sure of what their future holds and decide to take a year off to explore and find their passion in life,visit www.engelvoelkers.co.za to explore the possibilities in the real estate sector and how property could play a part in your future.