Area Review: Western Cape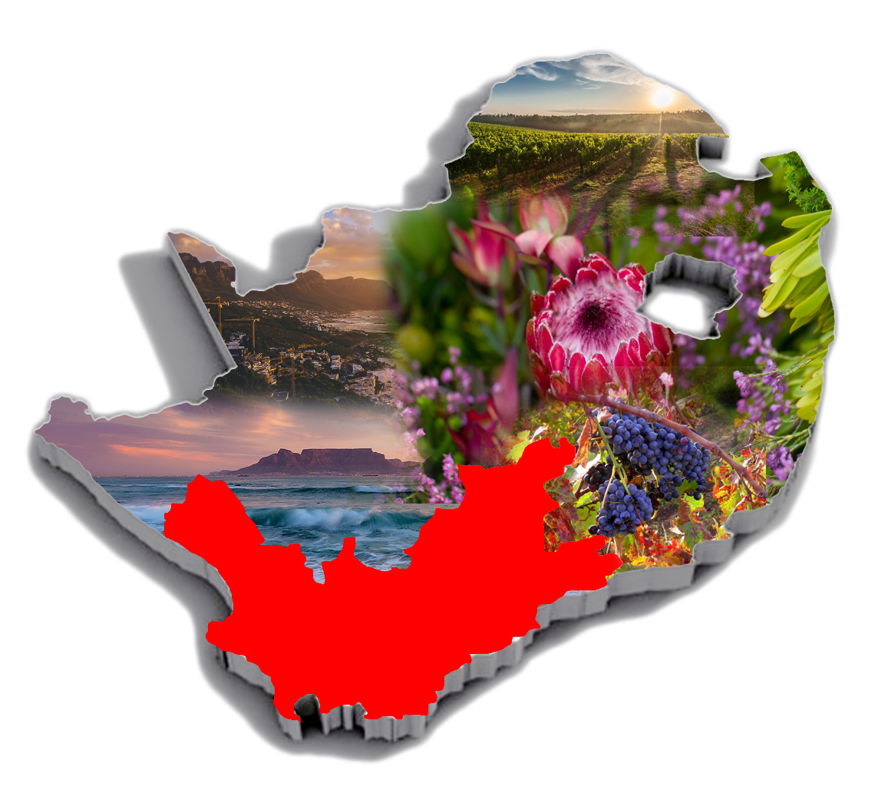 Undoubtedly the most well known region in South Africa by overseas and local residents alike, the Western Cape boasts scenic beauty, with some of the best wonders of the world as well as being an economic hub.
From Vredendal to Cape Town, Plettenberg Bay to Beaufort West – the Western Cape encompasses a wide stretch with a variety to choose from. Be it a farm or an apartment, country or city – the Western Cape region offers it all,and within easy reach of the main metropolis.
"If we solely focus on property investments, the main city of Cape Town and its neighbouring areas is definitely the focus point and with our unique property shops located throughout the region, we are sure to find you the perfect home or investment. Simply visit www.engelvoelkers.com/south-africa to locate the property sales advisor in your desired location" advised Craig Hutchison, CEO of Engel & Völkers Southern Africa.
Blouberg
The Bloubergstrand area boasts with amenities which include world class medical facilities, top-end private schools, a quality family lifestyle,blue flag beaches, good infrastructure and local governance. The Blouberg beachfront offers beautiful white sand beaches, world class kite-surfing and without doubt the best views of Table Mountain and Robben Island the country has to offer. Many foreigners have either invested or elected it as are retirement destination.
"The area has a stable and diverse economy with property investment sin the area showing a constant positive return and growth. The Sunningdale / Parklands North precinct is experiencing a burst of sold-out development due to high demand for properties near the ocean" noted Charl Krumm, Licence Partner of Engel & Völkers Bloubergstrand. From large family homes and beachfront apartments to investment purchases and holiday homes - the area offers a broad spectrum from R600 000 to R60 million. Entry level areas include Parklands with sectional titles from R599 000 to R1,3 million. Higher value areas include Bloubergstrand, West Beach, Sunningdale and Melkbosstrand where prices range from R3 million to in excess of R15 million.
Durbanville and Surrounds
Durbanville and surrounds are part of the greater City of Cape Town and only 20 minute's drive from the city centre on the northern outskirts of the metropolis, including the Durbanville, Bellville, Brackenfell and Kraaifontein areas. Just a few minutes' drive will take you to one of the largest, most modern, world-class shopping and entertainment centres, the Tygervalley Centre, Bellville, and the exciting newly developed Tygervalley Waterfront, also in Bellville. Essentially a wine growing valley, the town has grown during the past few years by more than 400%, however retaining considerable individuality and character with a rural atmosphere and architecture. Surrounded by wine farms and small-holdings, the area has a unique 'small town' feel about it.
The area offers properties ranging from family homes, exclusive properties, townhouses and flats to small holdings and farms. "Prices start from just under a million up to R10 million in areas like Welgemoed, Welgedacht Estate and Bellville. Areas such as Uitzicht, Pinehurst and Sonstraal Heights are extremely popular family suburbs" noted Antoinette Swanpoel, Licence Partner of Engel & Völkers Durbanville.
Plattekloof & Surrounds
Plattekloof is situated about 20 km outside of the city centre of Cape Town, on the N1 en route to Paarl. The area backs on to the Tygerberg hills and from here you can see right across to the city, including Table Mountain and the ocean. The suburb shares a border with De Grendel wine estate, which sits on top of this same hill and forms part of the Durbanville Wine Route, with top quality wine estates to visit. Plattekloof is ideally placed for quick access to the wine lands and for keen golfers, the Bellville golf course is at your doorstep. For the self-confessed shopaholic, visitors who stay in Parow have access to the modern shopping scene in Cape Town. The gigantean Canal Walk, Tygervalley shopping centre, and the Willowbridge lifestyle centre offers hours of entertainment, add the Grand West Casino, which lies close to Parow, to the recipe for a memorable spending spree.
Jimmiette von Loggenburg, Licencee of Engel & Völkers Plattekloof says that property in the area varies depending on the Suburb.Sectional title units such as townhouses or flats start from around R700 000and could reach the R1.8 million mark. Full title family homes vastly depends on the size and location, but you could expect to pay anywhere from R2.3million upwards.
Camps Bay & City Bowl,City Centre
Camps Bay is best known for the cobalt ocean, pristine beaches,cafes and restaurants, but is also home to one of the most opulent property collections found anywhere in the world. It is equally diverse, spanning the genteel villas of Fresnaye, the stylish contemporary beach side and ocean view properties of Bantry Bay, Clifton and Camps Bay, the dramatically located apartments of Bakoven and Llandudno, and the panoply of designs in Hout Bay.The area remains extremely popular as both a residential neighbourhood and a holiday destination, and given its enduring popularity with holidaymakers, a significant percentage of interest comes from overseas buyers. Consequently many properties are bought for investment purposes and are used as holiday homes. "The multiplicity of style and value along the seaboard is significant;properties currently listed range from R2.3 million up to R150 million" notes Paul Turner, Licence Partner of the region.
Sea Point is the beating pulse of an increasingly sought-after area.Close to the city, and with such iconic landmarks as the pool and promenade within easy reach, it epitomises the eclectic demographic of this part of the city, as is borne out by the variance of properties and clientele, and is fast becoming the location of choice for discerning dwellers. The wider area,including Green Point, Mouille Point, Three Anchor Bay, de Waterkant and the Waterfront, offers a diversity of property including family homes, lock-up and go apartments, townhouses and some gated developments. "Prices fluctuate significantly depending on the area and especially the views" Paul added.
The City Bowl is undergoing significant transformation in property terms. From the suburbs of Higgovale, Oranjezicht, Tamboerskloof and Vredehoek,hunkering down under the vast, protective glory of the mountain, to Woodstock and Observatory, the property selection is wide and diverse. There are countless opportunities for investment and development, with previously industrial buildings being turned into residential or commercial units.Equally, buyers love the tree lined avenues, full of charming cottages and larger homes, which retain many of their original features. Whilst not as wide as that to be found on the Atlantic Seaboard, the current portfolio price range spans R1 to R25 million.
Southern Suburbs
Cape Town's Southern Suburbs lie to the south-east of the slopes of Table Mountain within rich valleys and vast vineyards reaching from just south of the Table Bay industrial neighbourhoods in the north to the False Baycoastal suburbs, and the Cape Peninsula cliffs to the south, and are crossed north-south by the M5 and M3 motorways. This area is identified as being the more affluent of the Cape Town metropolis' sections and includes the city's most expensive residential neighbourhoods. Due to the abundance of good public and private schools, there is a growing trend of young families moving to Upper Wynberg, Claremont, Rondebosch and Newlands. The Southern Suburbs presents a prime example of a residential market which continues to hold its own, taking into consideration the demand for sizeable gardens and easy access to schools,sporting facilities, hiking and equestrian trails. This demand defies the national downward trend according to property statistics, as the average purchase price in the area has risen by 1.7% in the past year.
Properties are as varied as the areas, with a selection of apartments and starter homes to sprawling mansions. Because of the diversity of areas within the suburbs, prices can range from R900 000 for an apartment in Lower Kenilworth, Plumstead or Diep River and can reach up to R4.5 million as seen in a new development in Upper Claremont. Flats in Newlands and Rondebosch average at about R2 million for a modern, 2 bedroom apartment. The prices of houses likewise starts at around R1.8million and can go up to R10 million. In Bishopscourt and Upper Constantia prices can reach the R50 million mark with a few currently being marketed at over R85 000 000.
Kalk Bay, Fish Hoek,Simon's Town & Noordhoek
Kalk Bay is an unpretentious bohemian fishing village which lies between the mountains and the sea and is just 25 minutes' from Cape Town. The demand for property far out weighs the supply, and for the lucky ones who manage to snap up a piece of the area are sure to enjoy a good financial investment. It is home to one of the last remaining working harbours in South Africa and offers appealing shops and at least 20 top-notch restaurants. Property values range from a small flat at R 2,5 million to cottages, family homes and historical villas that start at R3,5million and can go up to R 25 million. Typical property types include small historical cottages beautiful period family homes and magnificent villas.
The Fish Hoek Valley is also situated in the False Bay area and is a picturesque family village nestled between Kalk Bay and Simons Town. Surrounded by mountains a beautiful sandy beach, the area offers a sought-after family lifestyle and is one of the safest areas to live in within South Africa over numerous years. The Fish Hoek Valley offers a home for every budget, ranging from apartments, to family homes, retirement villages, expansive mountainside living with breathtaking views, and small holdings. Average Valley homes are currently selling around the R1,7 million to R2,5 million mark, whilst mountainside homes with sea views can attract prices up toR10 million. Noordhoek offers lovely homes on large plots making the area popular for horse lovers with homes ranging in price from R3,5 million to R30million, depending on the size of the estate. Properties in the Avenues (family starter homes) remain sought-after and sell quickly, selling prices start fromR1,7 million.
Simon's Town and its surrounds, which includes the suburbs of Glencairn, is home to the South African Naval Base. A large portion of Simon's Town sales are represented by holiday/second home buyers or relocaters from upcountry, and it has provided excellent capital returns for local and international investors over the years. Glencairn offers an opportunity for entry level buyers whilst Simon's Town is for a more mature market and would represent a challenge for first-time buyers. Homes in Glencairn /Glencairn Heights start at R1,5 million and increase in price for Simon's Town, where homes boasting views of the beautiful Simon's Town Yacht basin and False Bay start at almost R4 million and to rise upwards to R15 million. Simon's Town is famous for its historical buildings many which have been beautifully restored which includes small Victorian Cottages up to large family homes. Recent developments have seen beautiful mountainside homes with spectacular sea views.
Stellenbosch
Stellenbosch is the second oldest town in the country. It there fore has a unique historical character, and apart from that, it is also a university town which has to accommodate over 30150 students each year. In contrast, the older residential area of Mosterts drift in the Jonkershoek Valley boasts your more distinctive homes with prices ranging between R6 and 20 million. This area is extremely sought-after especially with a view to acquiring 'the right address'. Residential areas such as Die Boord, Dalsig, Brandwacht and Paradyskloof, are extremely popular and in close proximity to most of the schools. Paradyskloof on the other hand is renowned for its rustic and rural character, surrounded by historic wine farms, with the number of exclusive security estates becoming increasingly popular. Overall the area has also seen a growth in sales of 6% over the past year. More recently buyers between 25 and34 years are increasingly buying into this suburb to settle down and raise their families closer to nature. Stellenbosch offers a broad spectrum of residential properties, ranging from R800 000 to R20 million. Farms and lifestyle smallholdings range betweenR15 to R25 million. These exclusive suburbs boast a collection of some of the finest luxury apartments, villas,estates, and residential homes. The demand for apartments is much greater than the supply at the moment, making it a seller's market.
Somerset West
Surrounded by blue waters with dolphins and whales and harbouring a variety of restaurants. Minutes from all the major shopping malls and tourist attractions, including wine routes, Table Mountain, yachting, shark diving,etc. The Helderberg basin has become very popular with migrating families because of excellent schools as well as older people retiring close to the shore or in estates. The area is well priced and properties are still available at surprisingly low prices. In recent years many guest houses and B&B's have opened in Somerset West, since it is conveniently located form Cape Town, the beaches at the Strand, Gordon's Bay, as well as Western Cape's numerous winefarms. Depending on the area: for example Strand and Gordon's Bay prices are from R550 000 up to R15 million, whereas Somerset-West are from R800 000 up toR55 million. Offers from bachelor pads with sea views to mansions on the mountain side of Gordon's Bay and Somerset-West. We have seen a trend developing of investors, developers and foreign investors showing interest in investing in this area.