Understanding the Business of Bonds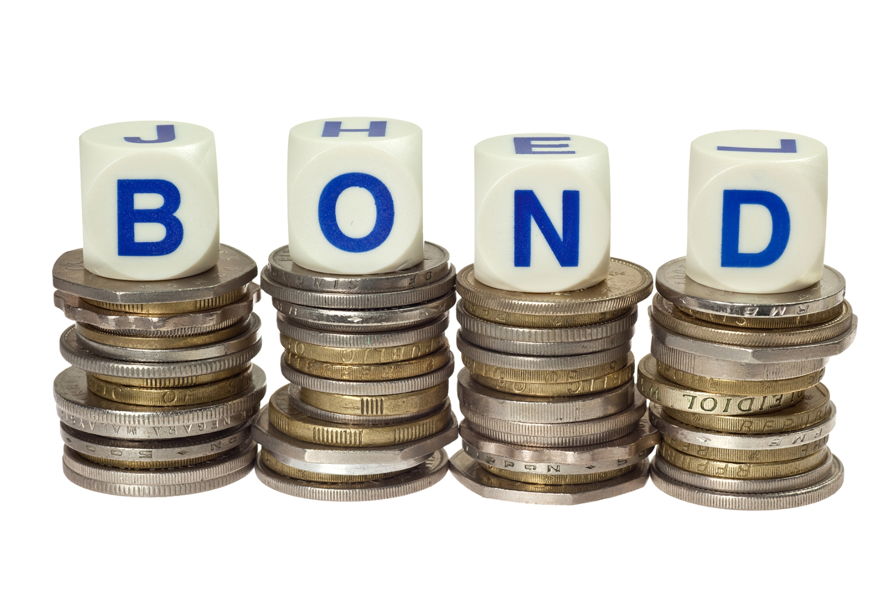 Very few South Africans can afford to pay for a property without financial assistance from a lending institution, and applying for a bond, or mortgage, is as much a part of buying a property as searching for the perfect home. There's a plethora of mortgage products from a wide variety of financial institutions, all demanding a huge amount of documentation, making the mortgage application process an intimidating one.
"We at Engel & Völkers have built relationships with all the major South African banks, private banking institutions as well as various international banks" informed Craig Hutchison,CEO of Engel & Völkers Southern Africa. "As an international real estate brand that markets the finest property worldwide, we understand the unique requirements of our clients, and that one product does not necessarily fit all. This service, insight and support is what sets Engel & Völkers South Africa apart as a real estate company of distinction".
With so many facets included in a property transaction from the date of signing to the actual transfer, we have compiled a guideline to help you prepare and know what to expect before you are face to face with the unknown.
Budget:
If you're in the market for a home loan,ensure that a credit crunch does not affect your ability to obtain a loan and that your credit status is in order. Banks don't like risk and therefore take the approval of loans very seriously. It is thus very important that you area ware of all additional costs you could occur.
Except for the actual home loan, you will also need to budget for the following items:
Initiation Fees:
A bond initiation fee of R5 700 (the maximum fee as prescribed by the NCA) will be added to your bond.
Deposit:
Although some banks still allow a 100%loan, it is advisable to ensure you have a deposit at hand should your loan be granted at a lower LTV (Loan to value = ratio of a loan to the value of an asset purchased).
The deposit depends on your LTV granted and varies from institution to institution as well as your property price and the client applying for the bond.
For a basic guideline please refer to www.engelvoelkers.com/south-africa for the latest LTV's but to give you a rough idea you could use this guideline:
Property up to R2.5 million: 10%
Property over R2.5 million: 20% – 25%
Vacant land: 60%
Building loans: Same criteria as with existing new loans
Transfer duty:
Applies to properties above R750 000. This includes your Attorney fees, VAT, Deeds office fees and fees to transfer the property onto your name. This is based on the purchase price. Also allow for additional costs such as rates, clearances and levies, postages and petties etc.
Bond costs:
This fee is based on the amount of the bond taken up and includes your attorney fees and the costs for drawing up the bond documentation, bond fee, VAT, deeds office fees and could again include some extras, so ensure you allow for an additional buffer.
For the latest Transfer & Bond fee lists, please refer to www.engelvoelkers.com/south-africa.
Qualifying Criteria:
With reference to the credit scoring,banks will generally look at the following criteria:
Can you afford the property(30% of your gross income).
They will want to see your income and expenditure to establish whether you can service the bond once all your deductions and expenses have been taken into account.
The bank will also consider how much debt you are already exposed to.
If your scorecard produces a negative credit risk, it means you are a credit risk, and your loan will automatically be declined.
The Credit Bureau should be clear of any judgments or anything negative on your credit history.
Your payment history for retail accounts and the management of your personal bank account will also be considered.
Lastly, the property must offer excellent financial security – overpriced properties could cost you your dream of owning a home.
Pre-Qualification:
With so many factors to be taken into account, why not get yourself per-qualified? It is advisable to consult with a bank or mortgage originator, who has specialized knowledge of the numerous products and rates on the market. They can assess your affordability and explain everything that you should be aware of.

The application
South Africa has a thriving mortgage origination industry that has stepped in to help home owners through the process of applying for a bond. While mortgage origination companies are not banks themselves, they have to adhere to strict, legislated criteria in order to do business. Once they have achieved all the necessary accreditations, they interact with the major retail banks on behalf of their clients. It's worth remembering that interest rate discounts offered are based on the information that an applicant supplies, which determines their risk profile and credit-worthiness. 70% of bond applications in South Africa are processed completely electronically and while discounts vary from bank to bank, a mortgage originator can actually negotiate on an applicant's behalf, to secure the most favorable rates, with the banks, and present you with the option that most suits your circumstances. This service will come at no additional cost to you.
One of the most important things that a bond originator will do is to make sure that a bond applicant has supplied all the paperwork demanded by the National Credit Act (NCA), the Financia lIntelligence Centre Act (FICA) and other legislation governing usury. A bank will not even consider a loan application without all of this information, and will reject an incomplete submission pending the supply of all the documents required. This wastes time, and may jeopardise the purchase of the property.
"Qualifying for a bond these days can be tricky, but by using the services of our in-house mortgage originators, our clients are aware of all the options and procedures and can avoid a lengthy or even disappointing experience," advises Craig Hutchison, CEO of Engel &Völkers South Africa.
"We have skilled professionals in each office of Engel & Völkers who are able to assist our clients with all their finance requirements. We facilitate finance agreements with a variety of financial institutions with whom we have built strong relationships over the years. These specialists are close to the agent who has facilitated the deal,so they are aware of all the details that a third party mortgage originator may not be. In addition to facilitating bond applications, they can also refer the clients to our network of tax specialists, transfer attorneys and other key professionals, saving them the inconvenience of searching for a reliable service provider".
Following all of these steps, you can confidently make an offer on your new home. You will also save yourself a lot of time and hassle at a time when you should be focusing on the purchase o fyour dream home.