5 realistic options for financing an extension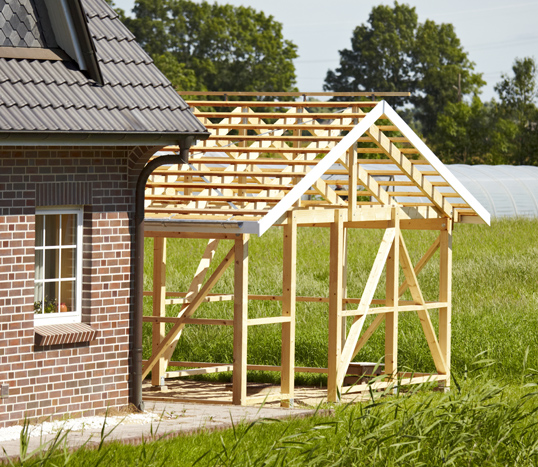 1. Mortgage refinancing
One traditional way to fund a home extension is by tapping into your property's existing equity. The benefits of refinancing include lower interest rates than other types of loans, and room for negotiation with your lender. It also allows you to access the funds in a lump sum, which is more convenient when you need to hire and pay contractors. However, be aware that this option will involve paying an arrangement fee. There may also be penalty payments if you reduce your loan or sell your property earlier than the agreed-upon timeframe.
2. Home equity line of credit
This is another way to use your home's equity when financing an extension. The difference is that rather than receiving your funds up front, you're given access to a line of credit. If you're working on your development project in stages, this can be an ideal situation because there's no need to re-apply for financing at each phase. Home improvement projects can be unpredictable, so this is a flexible choice as loan terms typically extend up to 10 years or longer.
3. Bridging loan
Although bridging loans are often used to help fund a down payment on a new home before the existing property is sold, they can also be used as short-term home extension loans for renovations. Bridging loans are easier to approve than a second mortgage, and are typically a good option for those who have an eye on selling their property at some point in the future. Interest rates may be high, so this is a better choice for small renovations rather than a complex extension.
4. Peer-to-peer lending
A more unusual type of loan that can yield satisfying results is borrowing money from private investors via a peer-to-peer platform. To start financing an extension, you'll need to first send a sales pitch to the investors over the platform for approval. The benefits are that you'll know quickly if you're approved, and enjoy the stability of fixed interest rates.
5. Credit cards
Finally, if you have a low debt-to-income ratio you could consider credit cards in lieu of a home extension loan. However, be aware that this can be a potentially expensive route due to high interest rates. Like bridging loans, credit cards are usually a better option for projects on the smaller side that you intend to pay back in a shorter time frame. Shop around to find a card with a lengthy 0% interest introductory period and if you pay off your balance in this time frame you'll avoid the higher interest rates.
You can use these universal opportunities as a starting point when financing an extension. There may be additional outlets depending on regional regulations, such as tax credits or energy improvement loans, so be sure to weigh all choices carefully at a local level.