Private Listings "on request"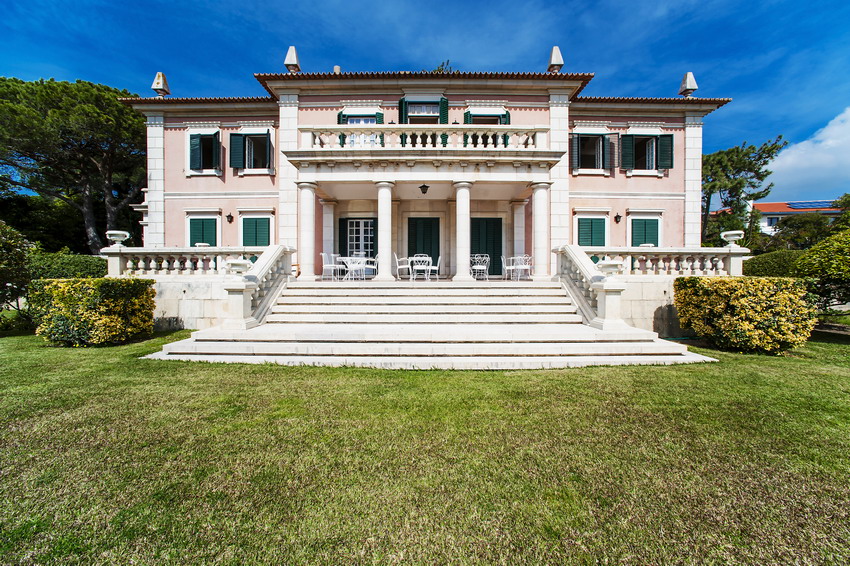 Elegant manor house in prestigious location
The house dates from 1947, a good example of Portuguese classical architecture from this period and it was first owned by Fausto Cardoso de Figueiredo, the great visionary and responsible for tourism development in Estoril area. In the 60's it was acquired by a cork businessman and is presently owned by his heirs.
The splendid mansion is located in one of the most exclusive and quiet residential areas in Estoril.
With a plot of 6.365sqm, the house has approximately 960sqm of construction area divided in two main floors and a classic cloister to protect from the summer heat. Surrounded by a superb garden with 5.840sqm, a private pool, a tennis court and a stunning sea view from the first floor, where one can find the master bedroom and other bedrooms. The garden blends perfectly with the house terrace, that as direct access to both living and dining rooms and library, which can be used for quiet and relaxing purposes or for organizing social and special events.
Contact us to know more about this amazing property!