A Guide to the Dubai Off-Plan Market
Off-plan property is a property being marketed while on pre-construction stage or under-construction. Off-plan buyers get a more favorable payment term from developers and they can also earn a significant capital gain. Discounts are usually offered to early buyers which makes capital growth possible especially when the project is completed. Properties that are sold before getting constructed or completed are referred to as Off-plan Properties.
Why buy an off-plan property in Dubai​
Investors and owners can save a lot of money when they buy an off-plan property since its prices are at a much lower price compared to existing or ready properties. It is also preferable for buyers who are looking to buy a property in a specific area since the options may become limited or it might sell out once the project is completed.
Buying off-plan property is an opportunity for investors to secure property ownership without having to pay the whole amount since most developers offer a structured payment plan for a certain duration which sometimes can be up to a few years after completion. Investors who buy early can enjoy the initial property appreciation during the first few stages as buyers' interest increases after good marketing, word of mouth, and from the buyers who have already bought the property.
During the early stages of the project construction, developers offer off-plan properties at a low price which gives investors the opportunity to maximize the initial capital appreciation. Once the targets are met, developers increase the price of the remaining unsold units while offering other incentives such as property management services to make them more attractive.
On the other hand, some buyers prefer completed projects over off-plan developments as they only want to buy something that is tangible. However, purchasing a property at completion means paying the full market price, and buying the same property during its construction stage costs lesser than when it's completed.
Explore the newest off-plan projects in Dubai which include beachfront properties, high-floor apartments, sea view properties, and more.
Read more: Newest Projects in Dubai
How to buy an off-plan property in Dubai

First thing's first, get to know the project well before jumping into the buying part; where it is located, what is the community like, what conveniences it offers, the payment plan, the floor plan, the amenities, etc. Engel & Völkers Property Consultants can provide you with all the necessary details about the project to ensure a flawless transaction. Once the decision is finalized, you can finally place a deposit which is normally between 5-15% of the advertised price to secure property. When the deposit is paid in full, a Sales and Purchase Agreement (SPA) will be signed by both parties, the buyer and the developer.
Then the buyer will go through the Oqood process to register the property under their name. The payment plan details should be discussed by the property consultant as well as the construction milestones until the project is completed. Once the property has reached completion, the investor can finally enjoy the capital growth and complete ownership of the property.
See also: Why Invest in Dubai Real Estate
Latest off-plan properties in Dubai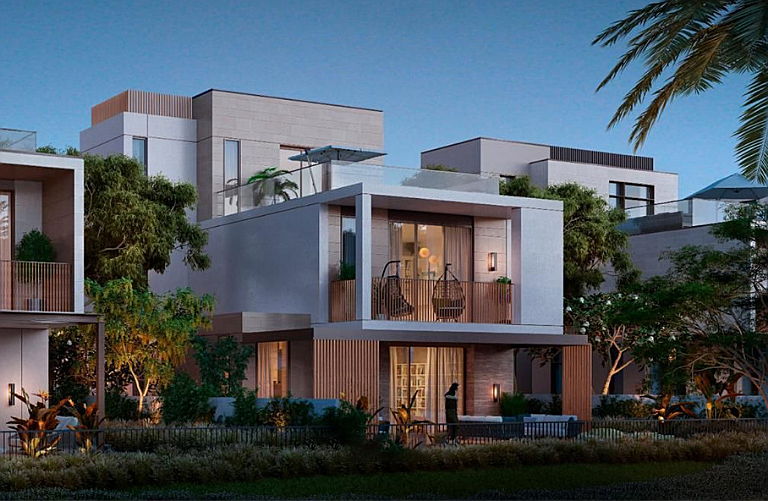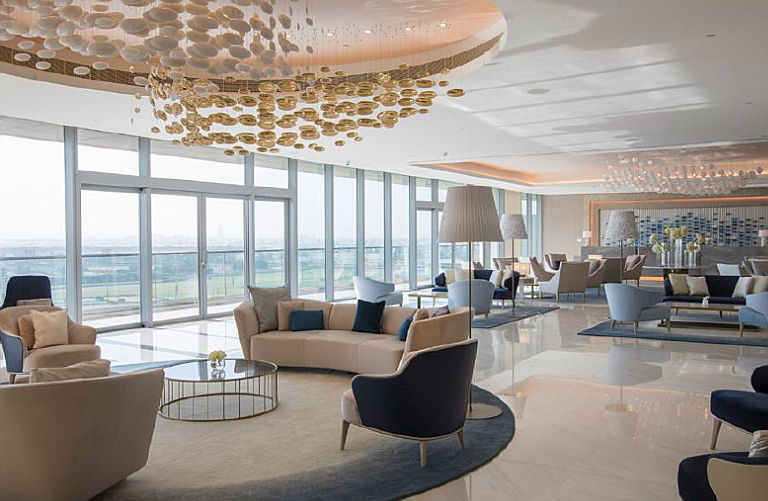 Five JBR (Jumeirah Beach Residence)
One of the last plots in Jumeirah Beach Residence beachfront community, Five JBR is set to be completed in 2023. It will have 227 luxury suites, 102 serviced apartments, international dining options, and world-class nightlife venues. There are one to four spacious bathrooms, a modern closed kitchen, built-in wardrobes, and amazing sea views.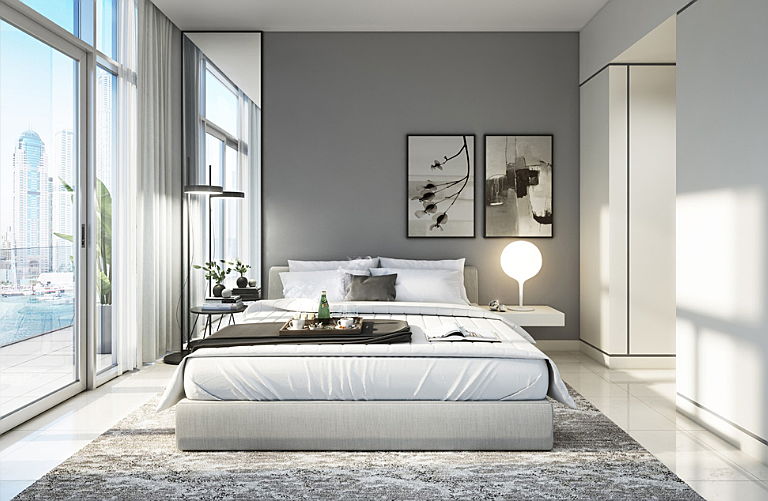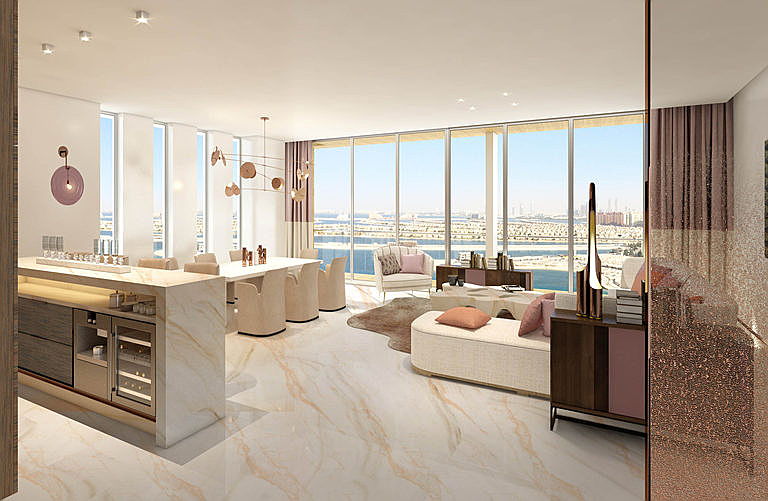 The Royal Atlantis Residences (Palm Jumeirah)

Curated by the finest designers, the Royal Atlantis offers one of the most excellently designed developments in Dubai featuring a 360-degree view of the sea and the Dubai skyline. Residents can enjoy exquisite privileges and amenities in an awe-inspiring architecture that feels like home.

If you are a first-time buyer planning to buy an off-plan property in Dubai, we have specialists at Engel & Völkers who can guide you through the entire process. Start your property ownership journey today through Engel & Völkers. Call us at 800 3555.

Offplan Properties in Dubai
Thank you for submitting your details.
Contact us now
Engel & Völkers
Licence Partner Dubai
Golden Mile Galleria 2, Office 21, Mezzanine Floor, Palm Jumeirah

PO Box 17722

Dubai, United Arab Emirates

ORN: 16081