A positive impact of 10-year UAE visas and new company laws on Dubai real estate market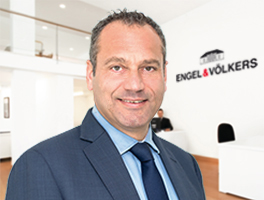 Mario Volpi, sales manager, Engel & Volkers
Mario Volpi's take on the new UAE property laws
Mario Volpi believes the new laws will create a positive impact on the Dubai real estate market and in the UAE on a whole.
"This change of Federal policy will have the desired effect of bringing more stability to the current and new residents of the UAE. This stability and improved sentiment will bring about a positive effect and will go a long way in getting residents to put down roots, resulting in an overall increase in home ownership for a lot of UAE residents", said Mario
Some customers inquired about the new rules, but, it is very early to determine the eligibility and other details, to fully reflect on the potential impact. On the face of it, it ought to be a catalyst for the property market. This 100% ownership rule has created some interest, but again, we do not have enough details to be able to determine exactly which commercial entities will be eligible for this, so the impact has been limited to curiosity at this stage.
Dubai Creek, where some of the city's oldest buildings are located, is a symbol of the phenomenal pace of change in the last half century. The new 10 year UAE visas are yet another innovation.
The UAE has seen a phenomenal pace of change, and the new 10-year UAE visas will bring their own changes to the property market and the country as a whole.
"This new rule will prove to be a game changer as people will see UAE as their home, rather than just a temporary place to live and work. More people will look at their housing arrangements, and it is clear to me that 10-year UAE visas will attract regular renters to invest and become homeowners. Relaxed visa rules, or allowing longer period visas, could also turn the UAE into a country where older people could retire too. This market is huge, and if this market can be tapped, it will be an incentive for the property market in general.
Having the ability to own 100% of one's company in the UAE is a massive draw for business owners. Not having to pay for sponsor's fees or giving some of the profits away will definitely attract more businesses. This, coupled with the ease of doing business in the UAE, will mean additional entrepreneurs will look to set up their businesses here", said Volpi.