A Virtual Reality in the Real Estate World
The next phase of VR in real estate is all about authentic and believable experiences.


Imagine being able to house-hunt from the comfort of your own home. Put on that virtual headset, click and wander around your chosen house and neighbourhood. Using virtual reality (VR) for property searches is expected to become the norm in the not-so-distant future, thus a lot of players in the real estate industry are getting ready for the big shift.

According to Nebojsa Zaklan, COO at Case3D, which develops virtual platforms, the experience is authentic and believable. There is no difference in emotion compared to the real thing, he avers.

"Once people try it, it's as if they're there. They become their first-person movie director," says Zaklan.

The company is also working on placing a salesperson in the virtual world to serve as a guide, just like in real life.

"Still, I wouldn't be as idealistic to say that people will actually commit to buy something without seeing it in person, if that option exists," Zaklan remarks. "VR is great for off-plan sales where the building doesn't exist yet, but for touring built objects, I think VR is not 'try before you buy', but more 'try before you decide to see it in person', and then maybe buy it."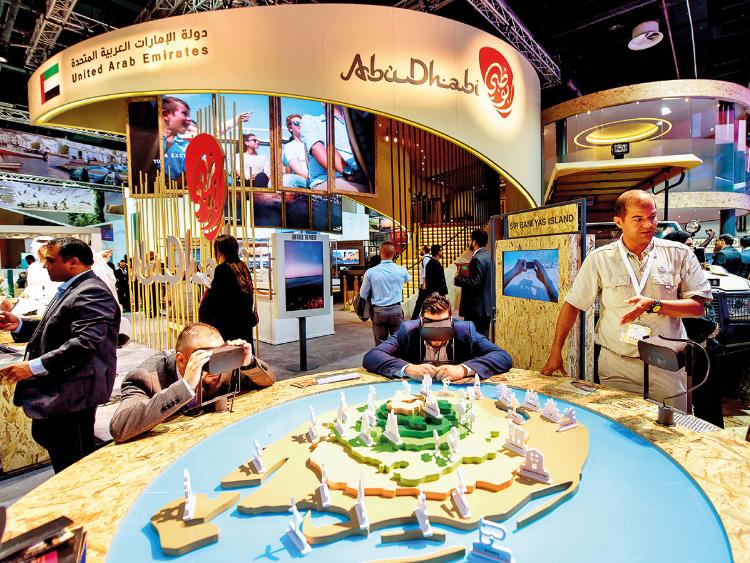 Visitors take a tour of Sir Bani Yas Island in Abu Dhabi using virtual reality during an exhibition in Dubai. VR technology vendors say the experience can be authentic and believable.
Image Credit: Gulf News Archives

Matthew Bate, CEO of Engel & Völkers, however, notes that brokers have to realise how technology is changing the way people approach real estate. "It is only natural that the services we provide must now reflect these new social norms and expectations," says Bate. "Tech is also allowing us to deliver more accurate information instantly, and more importantly, we can provide a large quantity of highly targeted data immediately."

However, personal interaction between a property consultant and a buyer will remain hugely relevant, he says, "although the experience and the customer journey of the buyer will change somewhat."

A consultant's journey would equally change to provide concierge-like services to make up for what clients can already find online. "The requirements for consultants will change, especially around tech fluency and regulatory knowledge," says bate. "To keep up with competition and customer demand, life-long learning will be required to ensure sustainable success."




Article Source: Gulf News