Introduction to Dubai Real Estate
INTRODUCTION TO DUBAI

Dubai is the UAE's second largest Emirate, with an area of around 4,100 square kilometres and has succeeded in becoming the most recognisable middle eastern city name, globally.

Since the end of the British Mandate, the UAE amassed a vast fortune in oil exports and put those petrodollars in use to invest in infrastructure, finance, tourism, manufacturing and trade, as well as initiating growth in other sectors that are typically active in western markets.
This was reflected in the substantial economic growth as well as an exponential population growth, particularly over the last 15 years.
Property investment increased steadily and enjoyed by UAE nationals until 2002, when, by royal decree, foreign expats became eligible to own property in Dubai. The city has suddenly experienced a construction boom over the next five years when overseas investors poured money into Dubai's property market.
After the 2007 correction, the Real Estate Regulatory Agency (RERA) was founded on the same year by His Highness Sheikh Mohammed Bin Rashed Al Maktoum; UAE's vice president, prime minister and the ruler of Dubai.
RERA's founding was to enhance transparency and effectiveness of Dubai's real estate sector legal framework in order to increase foreign investments.
Since then, the Dubai government also implemented a number of new laws and update current legislations to help facilitate overseas investors using free trade zones and freehold estate laws which in turn encouraged their mindset to consider living in Dubai as a long-term move as opposed to considering it a transient market as was the case in the early years of this century. This was reflected in the Emirate's strong bounce back from the global financial crisis.
Dubai's inclusion of its entire populations demography is also evident through its many legal motions; with an example being the advent of a Wills and Probate Registry that was set up for non-Muslims. This is to cover the devolution of assets held in Dubai providing an assurance that Sharia Law will not govern the distribution of those assets.
The following guide has been prepared by our Property Consultant Jamil Azouri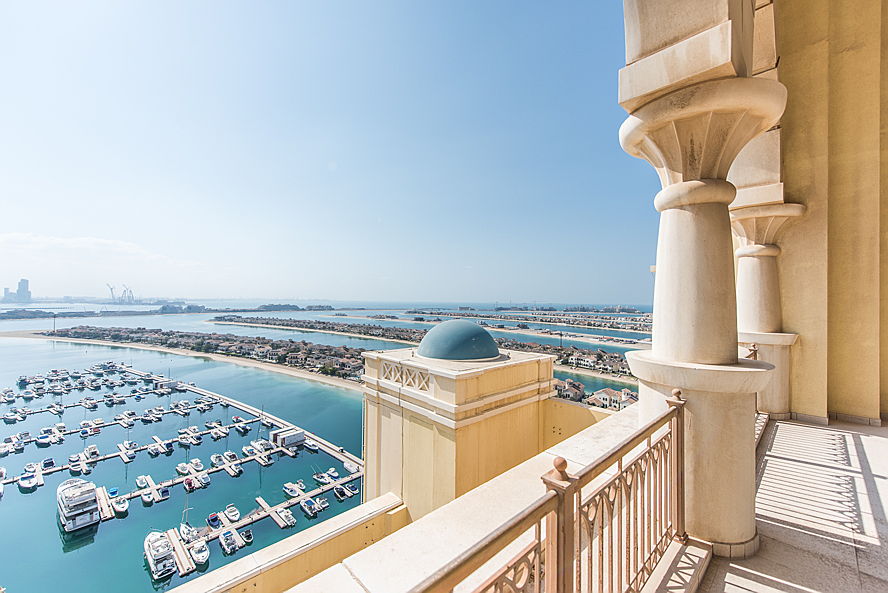 Click here to view a chart which shows the increase of residents in the UAE since the 70's. While restrictions such as taxation are on the increase globally, contributing to the brain drain in these countries, the preferred tax free and lifestyle focused environment of the UAE had the population increase exponentially from 2005 when it was just above 4 million, to 2014 where it reached around 9.5 million.
Of the 9.5 million, Abu Dhabi, an emirate of 67,340 square kilometres, had a population of 2.5 million while Dubai stood at 2.35 million.

In real estate terms, this translates to one thing: Everybody needs some where to live.
Since Engel & Völkers Dubai have entered this market in 2015, we are able to provide a multitude of different properties all over the city. Whether it be for tenants, first time buyers, home movers or investors - our inventory of over 2,000 properties at any one time, cater to fulfill your specific requirements.
The general rule of thumb is that if one is living here more than three to five years, that person is likely to be around for the long haul; so it is advisable to look at possibilities of owning a home around that time. Additionally, with Dubai's hosting of the Expo 2020, the next few years are going to be some of the best time for investing in the local real estate market.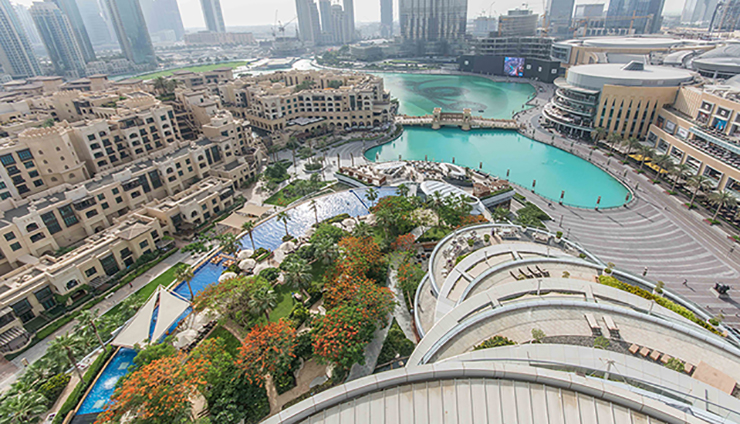 BUYING REAL ESTATE IN DUBAI
Whether you are a seasoned Dubai tenant taking your first step to owning property, or a seasoned investor looking to increase his/her current portfolio; risk management plays a large role in your property investment and some of the factors to consider when buying property(s) are as follows:
Type:
Land
Apartment
Townhouse
Villa
Building (Residential/Commercial/Hotel or a mix)
Location:
Various communities across Dubai of which some examples are:
Coastal skyscrapers (Dubai Marina/JBR)
City living (JLT)
Suburbia (Springs/Meadows)
City centre (Downtown Dubai)
Eclectic mix (Jumeirah Village Circle)
Value based properties (International City)
Strategy based locations (Al Furjan/Discovery Gardens where the planned metro extension connecting Sheikh Zayed Road to Al Makhtoum Airport goes directly through both locations)
Amenities:
A large deciding factor in buying real estate is the comfort element involved for the occupier of the property. Whether it's within the community or nearby a neighbouring community; some commonly required amenities include:
Shops
Malls
Schools
Restaurants

Community centres
Access
Security
Parking facilities
Commuting routes

Age:

2000 - 2004 (Pre-RERA construction)
2004 - 2007 (Construction boom)
2007 - 2010 (RERA formation and realestate industry restructuring)
2010 - 2016 (Post-RERA construction)
2017 + (Off-plan projects)

Developer:

The big four (Nakheel, Emaar, Dubai Properties or Damac)
Other members of Dubai's league of extraordinary developers.

Demography:

A deciding factor in the way that some property occupiers may have a like for like prerequisite; one of many examples would be families who would rather be in a family environment instead of a bachelor run building.

Denominations include:

Proximity to facilities that cater specifically to the needs of expats
Cultural prerequisites
Religious prerequisites
Families, couples or singles environment
GCC premises or open to everyone

Profile:

Representing the user profile that a developer has strategised its construction project to be marketed to. For example:

Value properties (Tenant: Service & administrative staff / Owner: Mid management first time buyer)
Standard properties (Tenant: Junior and mid management / Owner: Upper management first time buyer)
Quality properties (Tenant: Upper management / Owner: Senior management home mover)
High Quality properties (Tenant: C-suite executive / Owner: Anywhere from senior management home mover to high net worth individuals).

As an investor; there are a number of strategies to consider such as purchasing a range of value properties to rent or purchasing one or two quality properties to flip shortly after, etc...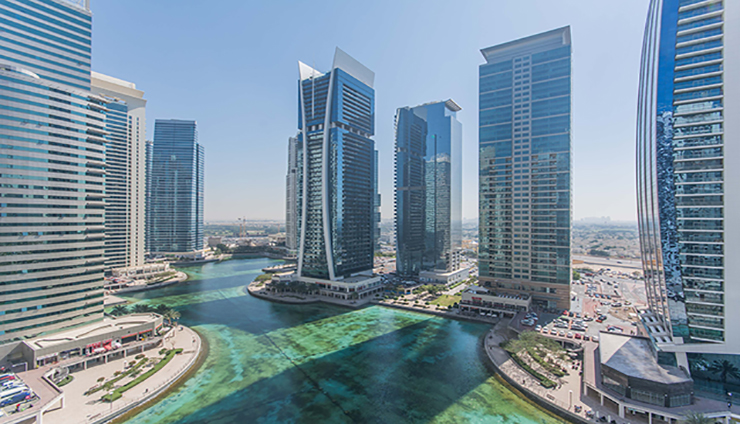 DUBAI'S DEVELOPERS
If you've been in Dubai for more than an hour, chances are you would have heard of and seen names of developers lit up on top of skyscrapers, buildings and billboards around the city. There is a chance that you have seen a commercial by one of Dubai's developers during your flight i you arrived here through Emirates Airlines' award winning air travel services. All property types that you have seen, visited a friend in or stayed in yourself, have been built by a registered developer.
In the pre-RERA years, developers steadily constructed around Dubai until the 2004 - 2007 boom years, when the investment frenzy and insufficient regulatory control contributed to a fast expanding real estate bubble that eventually burst in 2007.
The 2007 to 2010 years witnessed the initiation of RERA and the mammoth task of managing the stalled and cancel projects around the city.
Over the years, RERA reached the stage of high efficiency and developers have become heavily regulated, recapturing the investors trust in Dubai's real estate market once again, as witnessed by the industry's recovery.
After careful planning and research, the majority of developers require bank loans to fund their projects and nowadays, the bank's strict requirement would be proof that a minimum percentage of the development is pre-sold before lending the money in order to get the project off the ground.
Even though the industry is highly regulated, it is still advisable to read through the history of a developer and peruse over past projects in order to have enough knowledge before discussing any opportunity with your Engel & Völkers real estate professional, so that you can make an informed purchasing decision on a property.
Property can be purchased in one of two stages; either existing or off-plan (under construction).
See also: our guide to the Dubai off-plan market.