Buying an apartment in Innsbruck: Living in Tyrol
Would you like to buy an apartment in Tyrol? Innsbruck isn't just known as a strong economic location, but also offers its visitors and residents the highest quality of life in the whole of Austria. Its historic flair, the breathtaking attractions as well as sports and cultural highlights make Innsbruck popular with Visitors.
Numerous other sectors also benefit from the thriving tourism in Innsbruck and Tyrol. As a matter of fact, many workers from other parts of Austria as well as neighbouring Germany move to Tyrol due to excellent employment market conditions. Population statistics from the past few years show that Innsbruck is becoming even more popular as a place of residence. It can be beneficial for both investors and owner-occupiers to buy an apartment in Innsbruck and the surrounding area. Engel & Völkers' offer includes a wide range of unique properties right in the city or in the neighbouring district Innsbruck-Land. Do you want to buy an apartment in Innsbruck or purchase a house in Tyrol? We can provide you with a variety of exciting and lucrative options.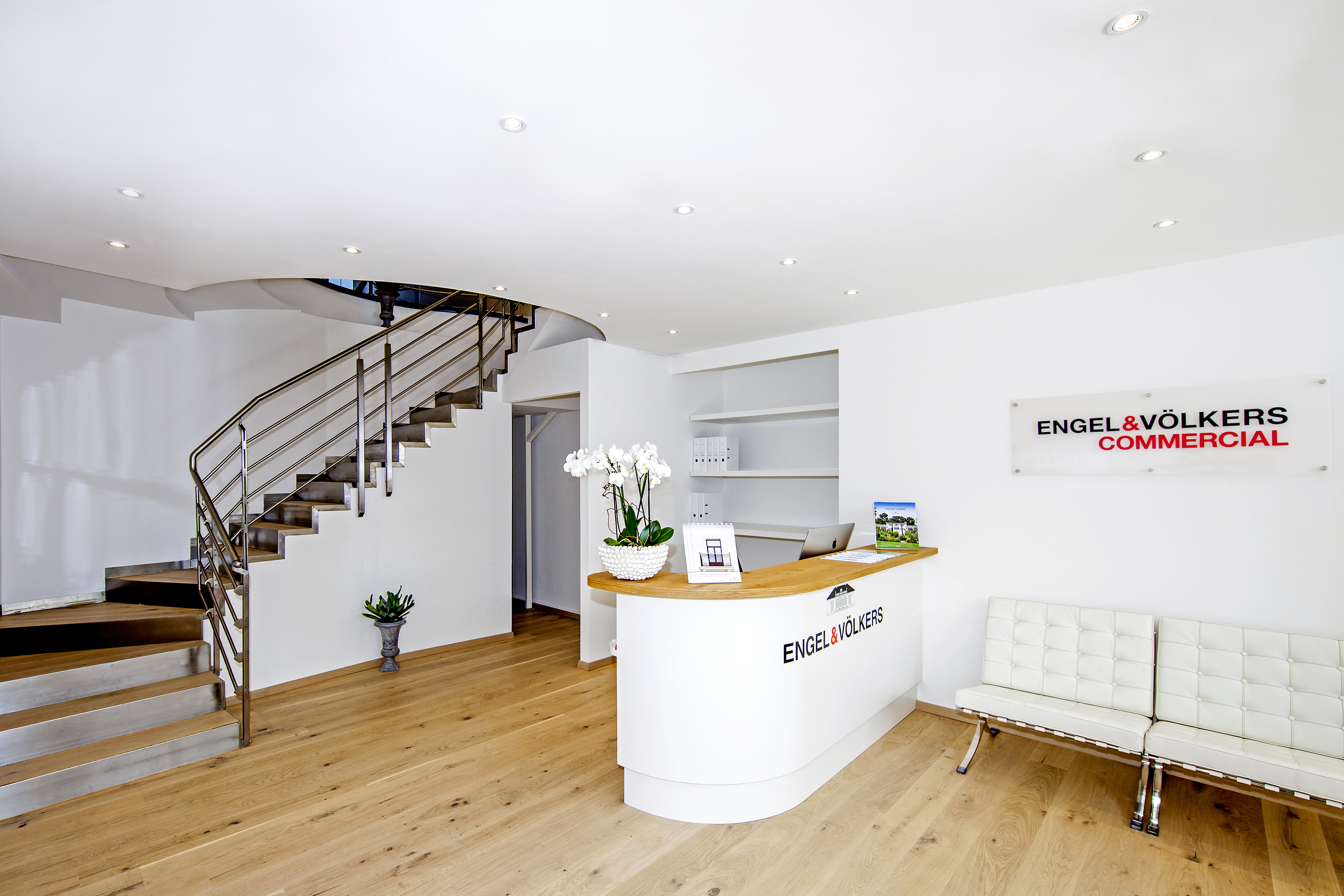 Engel & Völkers Innsbruck
Meraner Straße 7
6020 Innsbruck
Österreich
Buying an apartment in Innsbruck: Living in the heart of the Alps
Whether you're searching for a Ski In Ski Out chalet in Kitzbühel, a penthouse in Tyrol, or are looking for a stylish new-build or existing apartment in Innsbruck: the property market in the Alpine region has an array of attractive residential properties to offer for investors as well as owner-occupiers.
In comparison with all other regions of Austria, properties in Tyrol are highly priced. On the other hand, it is much less expensive to buy a apartment in Innsbruck than in ist neighbouring city Munich and most Swiss cities. Due to excellent rail and road connections as well as Innsbruck Airport, this romantic Alpine city is easily accessible for visitors from all over the world. The outstanding infrastructural conditions mean that Innsbruck is a wonderful place to live for residents of all ages.
Over the past few years, there has been huge demand in the provincial capital for apartments to buy. Beside Kitzbühel, Innsbruck is seen as one of the hottest areas on the Tyrolean property and housing market. Many regional developers recognised the huge potential and benefits of this location quite early. In the meantime, more and more international and national investors have joined them. They have initiated many interesting new-build projects in Innsbruck, which contribute to a General improvement in the situation. Demand is still higher than supply, however. Those who plan to buy a apartment in Tyrol or in Innsbruck itself have a diverse offer of properties to choose from.
The housing market in Tyrol: Buying a apartment in Innsbruck
The level of property prices in Innsbruck is the highest in the whole of Austria. Average prices for buying a apartment in Innsbruck are now far above those in Salzburg or property prices in Zell am See. Only property prices in Kitzbühel are higher.

When buying a apartment in Innsbruck, those buying existing properties need to expect prices of at least €2,800 per square metre. Admittedly, the number of apartments available to buy in Innsbruck in this price category has sharply decreased. If you buy a apartment in Innsbruck, you should anticipate average prices of €6042.20 per square metre, depending on the total surface area. Generally, the property price level for new-build projects and premium properties is often significantly higher. A high-quality apartment with four rooms for sale in Innsbruck Mayrhofen costs around two million Euros, for example.
Buying a dreamlike apartment: Innsbruck and the surrounding area
In connection with buying a apartment in Innsbruck, the residential property market is characterised by diversity and modernity. New-build apartments and penthouses are some of the most in-demand properties in Engel & Völkers' range. In the outer districts such as Hungerburg and Allerheiligen, garden apartments or chalets in quiet locations are occasionally available. The most popular districts for buying a apartment in Innsbruck include:
● Saggen

● Allerheiligen/St. Nikolaus

● Wilten/Mühlau/Arzl
The most highly priced apartments in Innsbruck are located in Hungerburg and Hötting. The district with the lowest price level for buying a apartment is Reichenau. Properties in Hötting, Mariahilf, St. Nikolaus and Wilter are also particularly popular amongst students due to the central location of Innsbruck's Leopold-Franzens University. The more inexpensive properties in Seefeld in Tirol are considered to be quiet and viable alternatives to buying a apartment in Innsbruck.
Buying and selling first-class residential properties in Tyrol with Engel & Völkers
Are you searching for a apartment or a house in Tyrol? Or would you like to sell a property in Tyrol? Engel & Völkers is your experienced partner when it comes to buying and selling exclusive residential properties in the Alpine regions of Tyrol and Salzburg. Your real estate agent is available and active on site in Zell am See, Seefeld, Innsbruck, Kirchberg and other locations in the surrounding area. We advise and support you comprehensively throughout all stages of buying or selling your property. The competent real estate agents at Engel & Völkers Tyrol and the Salzburg region place value on transparency, innovation and high-quality all-round support. With our owner app, we offer our sellers a modern and useful tool via which they can observe every step of their property sale in Tyrol in real time.
Please get in touch with us by e-mail or on the telephone if you are planning to buy a apartment. In Innsbruck, you can also visit us in our shop in Manner Straße during our opening times.
More exciting topics from the Alpine region of Tyrol & Salzburger Land
Contact us now
Engel & Völkers
Licence Partner Alpine Region Tyrol & Salzburger Land
Vorderstadt 11

Österreich