Your real estate agent in Zell am See
Who doesn't dream of living in one of the most picturesque regions in our country and enjoying an excellent quality of life every single day? The district of Zell am See, also the Pinzgau region, has been a popular place to live for decades and there is constant demand for properties. Many of those interested rely on their own, private property search, which often takes a long time and is frequently unsuccessful.
Engel & Völkers Zell am See would like to show you why working with an experienced real estate agent in the Pinzgau region is the best way forward. We provide both potential buyers and owners with comprehensive services and assist you in fulfilling your property wishes in terms of location, style, and budget.
Discovering Zell am See and the Pinzgau region
With the residential region of Zell am See, you are making the decision to live amidst incomparable natural landscapes. Hotels and restaurants contribute to the quality of life and attract thousands of tourists each year to our friendly, well-kept region. Enjoy the freedom of living in a region other people holiday in.
Besides the high standard of living, you can take advantage of attractive and sophisticated leisure opportunities. Discover water sports on the lake for yourself or enter into the world of engine-powered aviation at the private airfield in Zell am See. From up above, you can observe a combination of lake, glaciers and mountains like in no other region.
Superior quality of life, not only in Zell am See
Besides Zell am See as the region's major town, many attractive properties await you in the surrounding municipalities. Discover Kaprun and the Kitzsteinhorn glacier or find your new home in the region of Saalbach-Hinterglemm and Leogang, known internationally thanks to the Ski World Cup.
The Hohe Tauern mountains and the Großglockner High Alpine Road are right on our region's doorstep. In many places, the feeling of living in highly traditional houses is combined with modern, sophisticated furnishings. You might also decide on one of the completely furnished properties in a secluded location, ensuring absolute tranquillity and idyllic surroundings. On the other hand, there are modern penthouses in hillside locations with direct views of the lake.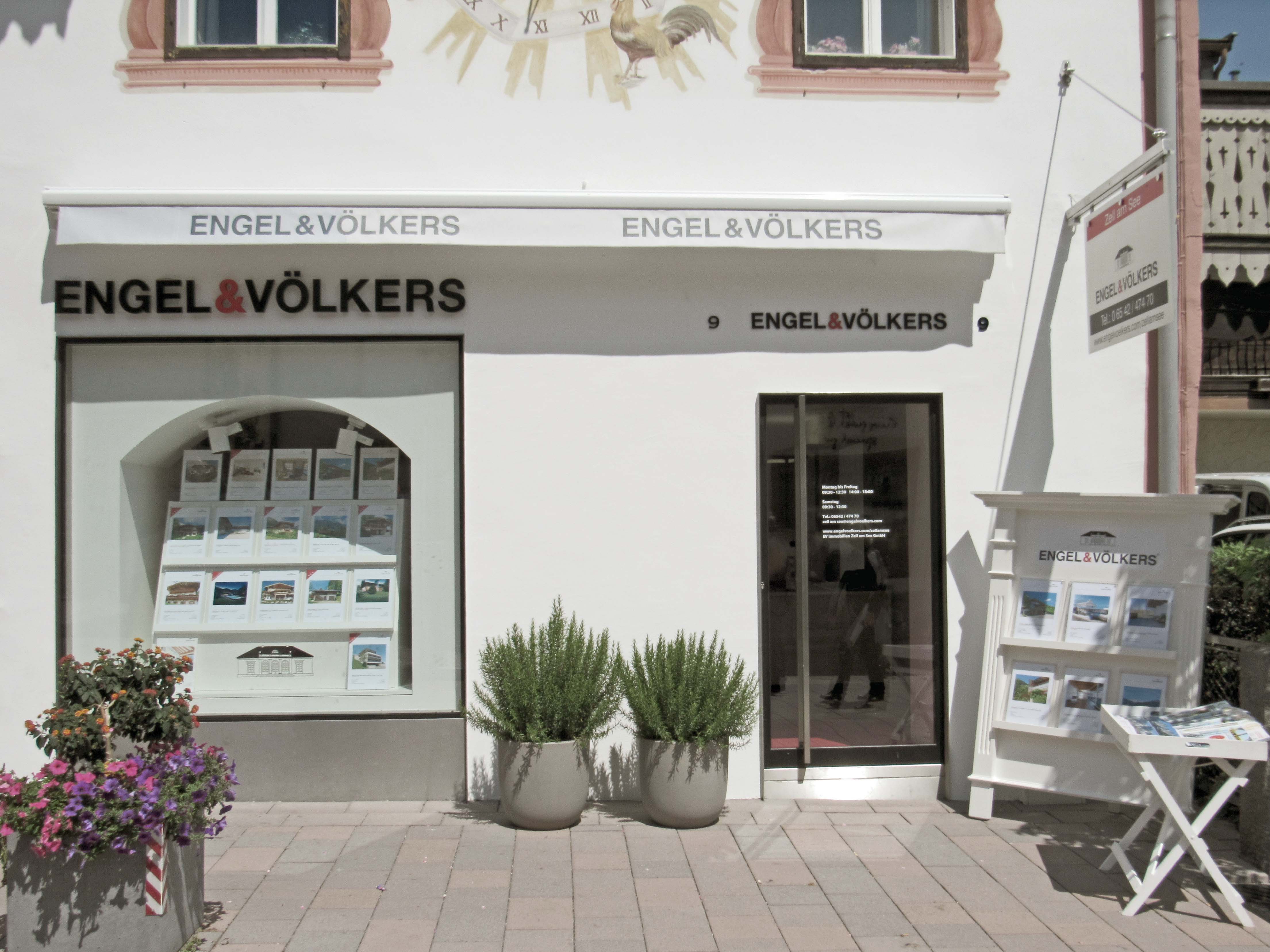 Engel & Völkers Zell am See
Seegasse, 9
5700 Zell am See
Austria
Getting "secret tips" from a real estate agent
As a result of all the benefits of the Zell am See region we have mentioned, you can imagine how high the demand is on the property market in Zell am See. Independently searching for a dream house or an apartment to buy is a difficult task for a private individual. Intensively advertised properties attract numerous potential buyers and decrease your chances significantly.
To speed up the search for attractive properties in Zell am See, working with a real estate agent is the best way forward. As an industry expert, a real estate agent is able to show you the region's "secret tips" and thus accelerate your success in finding a property.
Particularly in high-demand residential regions such as Zell am See and the Pinzgau region, many owners rely on discrete marketing. This means that the properties are not advertised publicly but marketed exclusively by an agent. Being in contact with a real estate agent in Zell am See provides you with the opportunity to get to know exclusively marketed properties.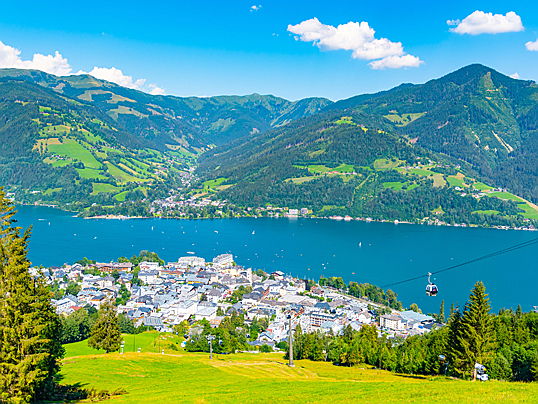 Enjoy all-round service with an agent
Whether you are an owner or potential buyer, searching for a buyer or your dream property is associated with considerable effort and formalities. Private owners and buyers often underestimate the effort required, which means that the processing that had been hoped for is delayed. You can prevent this from happening if you have an experienced real estate agent by your side. As an industry professional, a real estate agent takes over all of the arduous tasks and ensures a fast and stress-free process.
At Engel & Völkers Zell am See, we also take our service for owners and potential buyers seriously. We accompany both parties during the entire selling or buying process and provide support in each stage of the process. Lean back and relax while we, as reliable real estate agents, do the work and present potentially suitable properties to you very soon.
An overview of some of our services
With our local market knowledge and a strong team, Engel & Völkers stands for comprehensive support in searching for or marketing a property in Tyrol and the Salzburg region. As a real estate agent in Zell am See, some of our services include:
1. Determining the market value
When buying a house in Zell am See, you want to be certain that you are paying a fair price. The same is true for owners, so as not to sell their properties below value. We carry out serious valuations according to procedures that have been established industry-wide, and are familiar with the property prices in our region.
2. Support with buying or selling
We support you in all your queries and requirements from the first consultation right through to signing the contract. We will gladly accept your search request and look out for suitable properties in Zell am See, Saalfelden, Kaprun, and further towns and municipalities in the region.
Comprehensive marketing of your property
​
As an owner, we help you with the public or discrete marketing of your property. We create a comprehensive exposé, take care of professional photos and floor plans, and take over the organisation of potential buyers' viewings. We will be glad to involve you in the sales dialogues from an individually desired point in time.
Why an exclusive brokerage agreement?
If you have recognised how worthwhile it is to work with an experienced and professional real estate agent, we recommend so-called exclusive brokerage as a next step. This means that you, as the owner, place the sale of your property exclusively in the hands of one real estate agent.
With an exclusive brokerage agreement, you can enjoy the feeling that your exclusively selected agent is taking care of your property with a high level of commitment. As a real estate agent in Zell am See, we take exclusive brokerage very seriously and do our best to prove you were right to trust in us as quickly as possible with a successful sale.
Engel & Völkers Zell am See look forward to hearing from you!
Are you currently searching for a real estate agent in the Pinzgau region, or in the surrounding regions in Tyrol? Do not hesitate to get in touch with Engel & Völkers! With our regional roots and outstanding knowledge of the property market around Zell am See, we are your reliable and service-oriented partner.
Whether you are selling your property or searching for a stunning house, we will help you discretely, in a friendly manner and by applying a communicative approach. We invite you to discover the benefits of working together with a professional real estate agent.
Contact us now
Engel & Völkers
Licence Partner Alpine Region Tyrol & Salzburger Land
Vorderstadt 11

Österreich