Residential Investment market report 2021/2022: A reliable investment in times of crisis - the Vienna apartment building

Following a fall in the number of transactions in 2020 caused by the pandemic, Vienna's residential investment property market has begun to recover in 2021. A continued rise in prices means that the transaction volume for the whole of the year could even exceed that of the record-breaking year 2019. Engel & Völkers Commercial forecasts that capital turnover could be as high as three billion euros. Low interest rates and a lack of investment alternatives are ensuring that the Vienna market for residential investment properties continues to be an attractive proposition although yields have fallen. Based on the predicted positive demographic development in Austria's capital city it is reasonable to assume that demand for thus a "safe bet" for real estate investments. In addition to reliability, value appreciation in particular has proven to be an attractive factor for investors in recent years. Prices in all locations have been rising noticeably for years now. In some cases the unique historic "Gruenderzeit" buildings which characterise the city's market are achieving exceptional prices.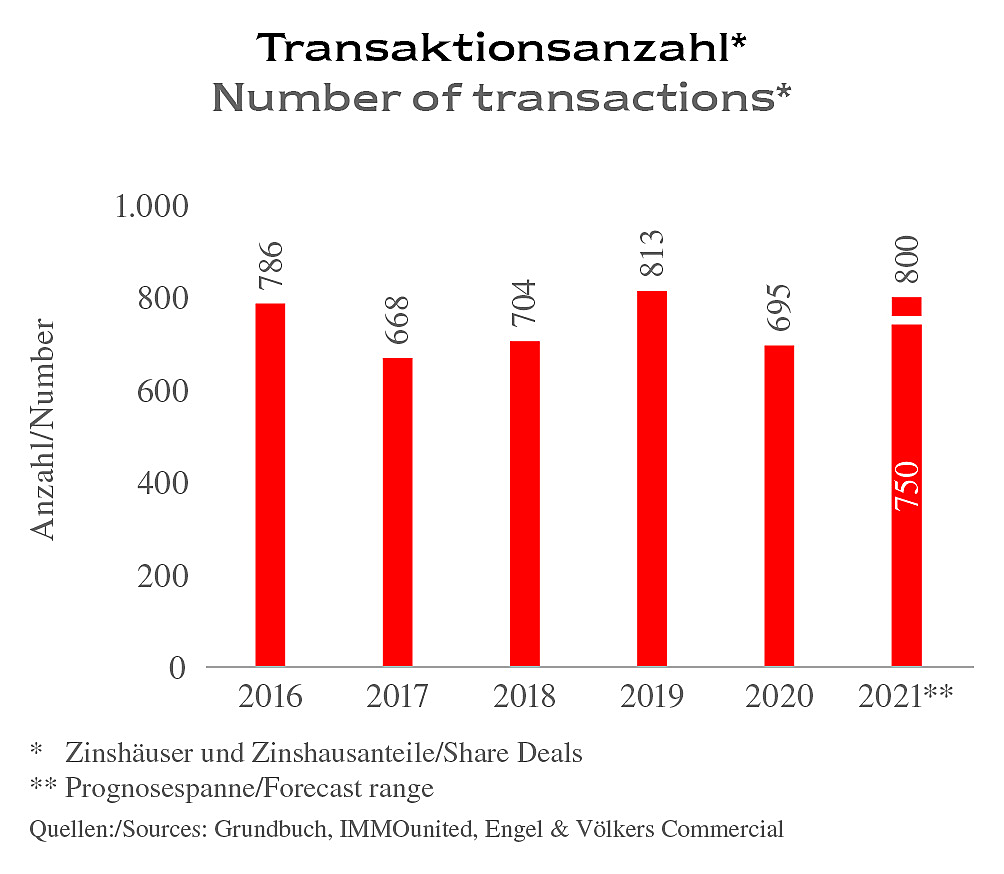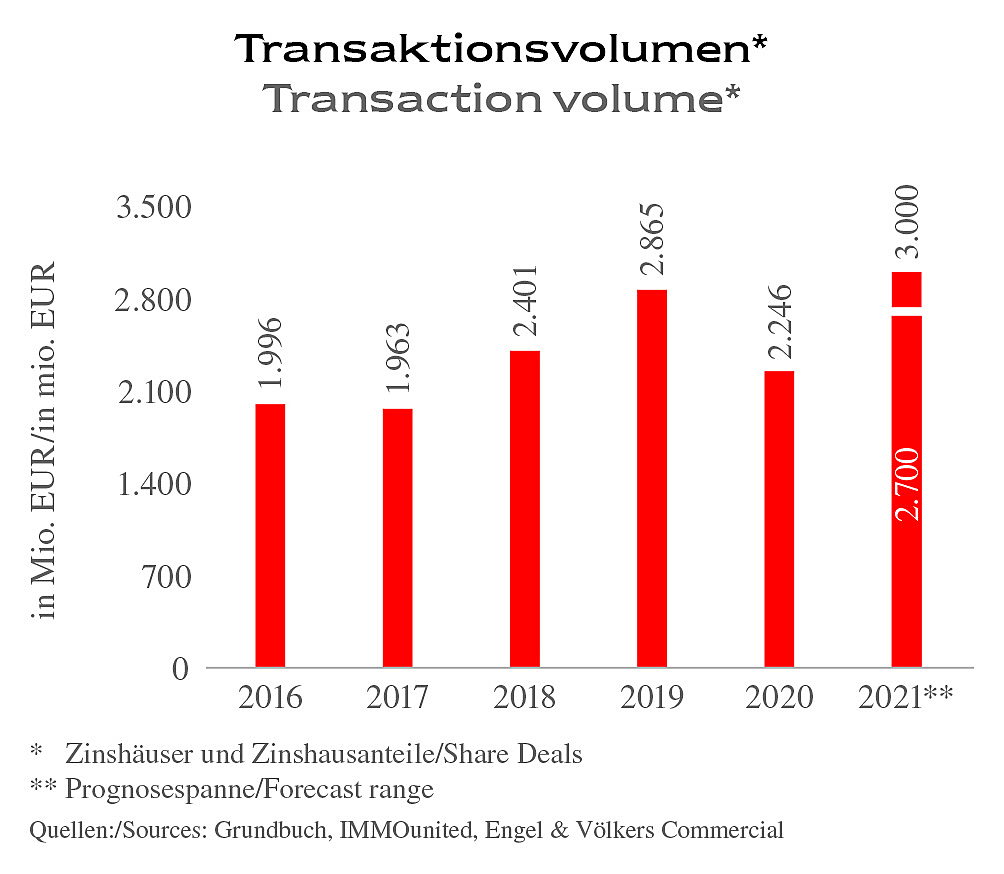 High prices in central Vienna mean shift in focus to peripheral areas
Despite increasing prices throughout the city, there are significant differences between the individual districts. The 1st district, 'Innere Stadt', in particular is characterised by square metre prices ranging from 8,000 to 12,000 euros – the highest prices in all Vienna. There is a growing scarcity of property offerings in the city centre and investors are reacting to this by turning their focus to peripheral areas and the hinterland. In addition to this, yields in excess of 2.5% can only be achieved in outlying districts.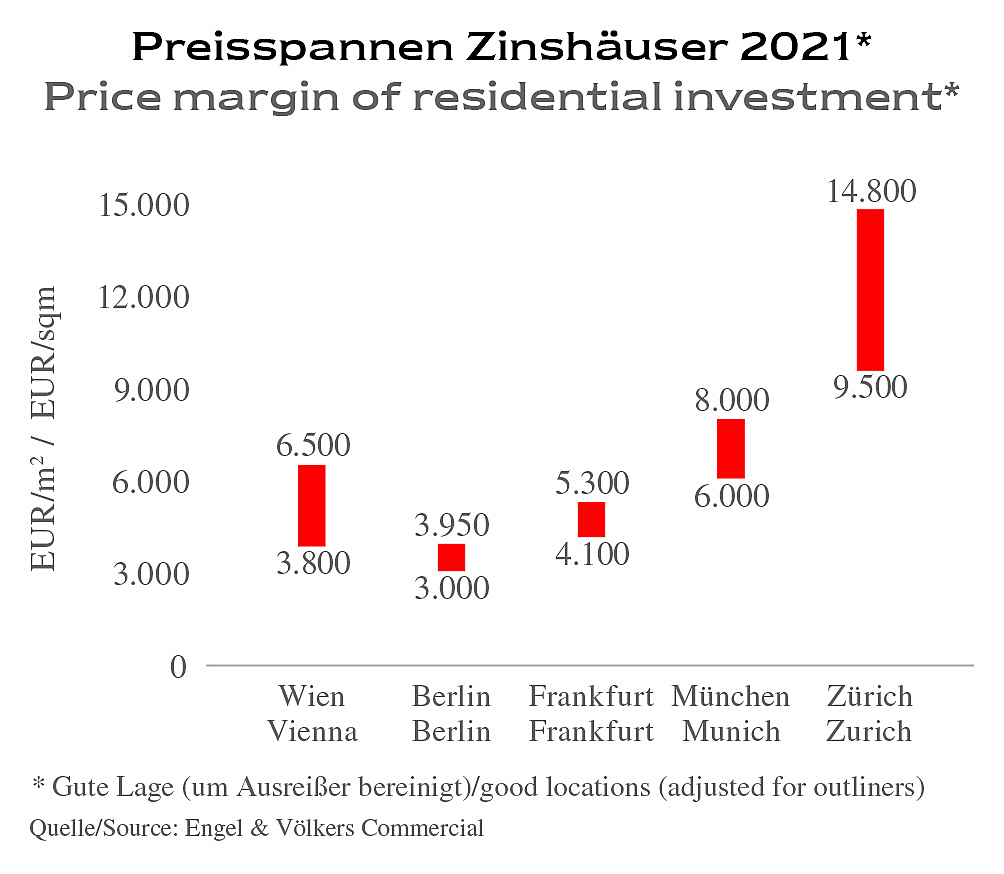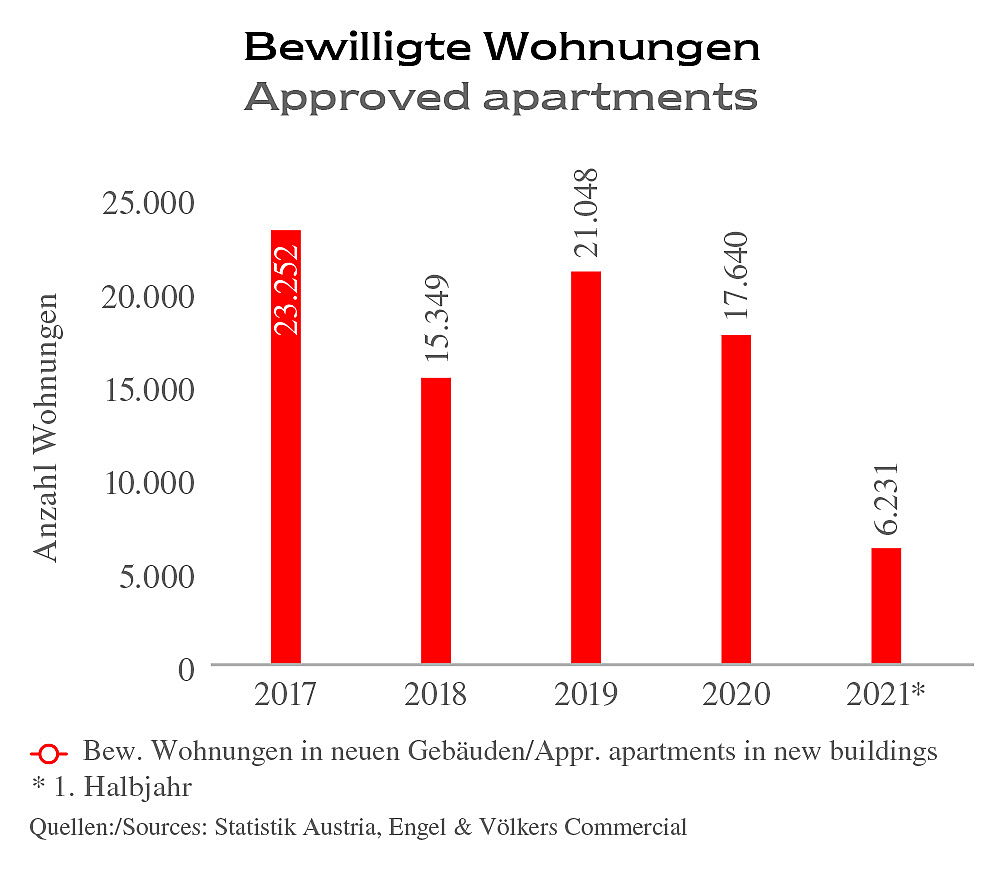 New housing urgently required
At 7.3 new homes per 1,000 inhabitants, the volume of new housing in Vienna in 2020 was significantly lower than the national average, with the city ranking third to last in a comparison of all federal states. The large number of people moving to the city however means that demand remains strong. Development projects are primarily taking place in the Donaustadt, Favoriten and Floridsdorf districts, with many targeted to the needs of large investors. As a result the market for smaller investors is becoming narrower and more challenging. Although there is a shortage of building plots, the conversion of centrally located office buildings into apartments offers limited options to create additional housing. Over and above this, there is extremely high demand for properties offering potential to convert attic space.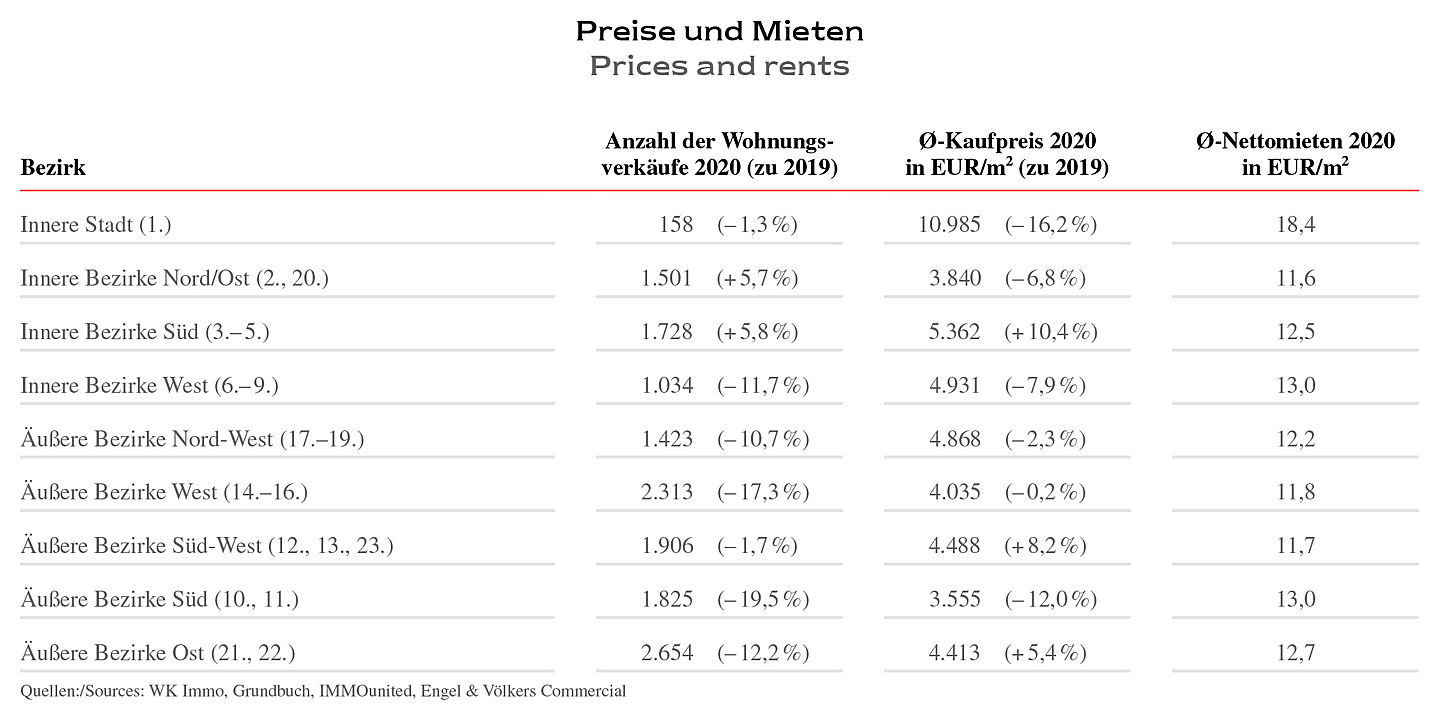 A "safe bet" for long-term investors
As long as central banks maintain their current monetary policies prices on the Vienna real estate market will continue to rise. Alternative investment opportunities are lacking and current strong demand for housing in Vienna's metropolitan region is not expected to change in the foreseeable future. Rising prices for raw materials are also resulting in higher construction prices and consequently new housing has become more expensive. Engel & Völkers Commercial expects the number of transactions in 2022 to remain stable, while there will be a slight increase in the transaction volume. Vienna will remain Austria's go-to location for long-term, security-oriented investors.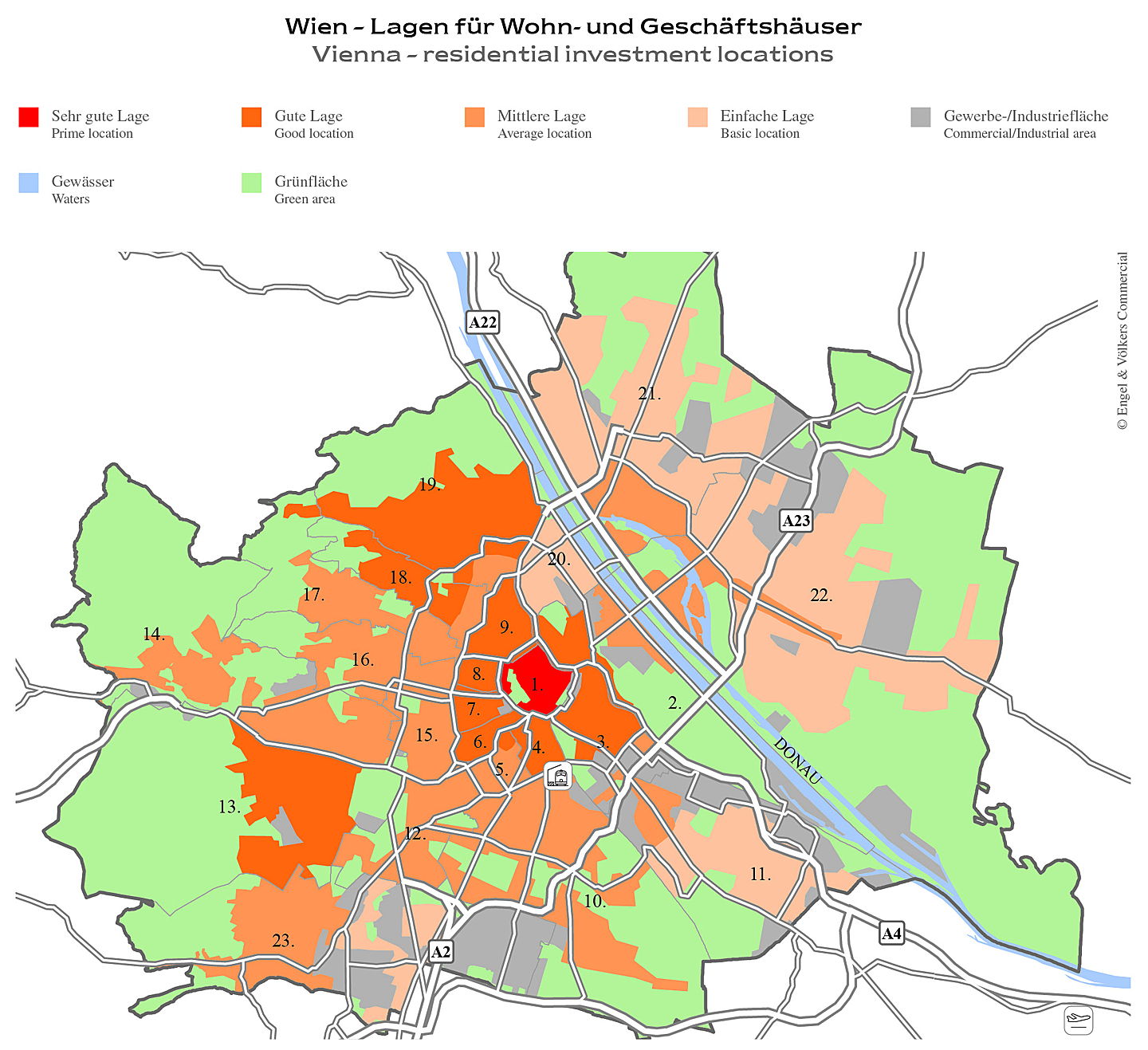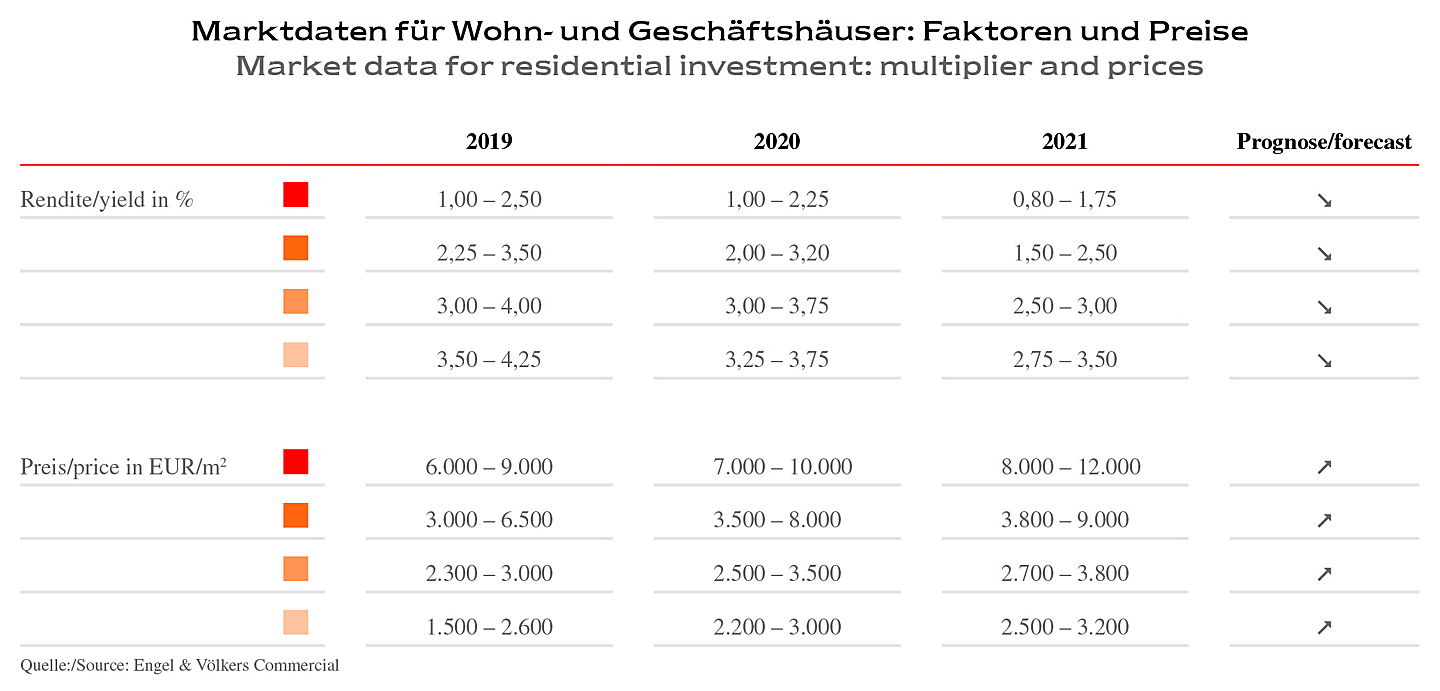 Contact us now
Engel & Völkers
Licence Partner Wien Commercial
Mo - Do von 8.00 bis 18.00 h
Fr von 8.00 bis 15.00 h
Sa / So nach Vereinbarung