E&V Prague - your gateway into the world of exclusive services
The Prague office of the global real-estate agency. Engel & Völkers has been active on the Czech market since 2008. Over the years, our branch has undergone intense dynamic development leaving us uniquely positioned to provide clients with the most thorough and professional care whether purchasing, renting or selling real-estate property.

Currently, our branch is comprised of three departments:
– RESIDENTIAL Real Estate: focusing on the sale and purchase of villas, flats, family homes and residential development projects.
– RESIDENTIAL Rentals: offering our clients' a wide selection of residential real estate.
– COMMERCIAL: catering to your needs in the case that you are interested in purchasing or selling a commercial real-estate investment or apartment building.

Our offices are located in a beautiful historical building on the west (left) bank of the Vltava River, at Janáčkovo nábřeží #23 Prague.

Come meet us at our offices and enjoy the unparalleled quality of the service we provide. We are looking forward to meeting you,

Your Engel & Völkers Prague team

Our Team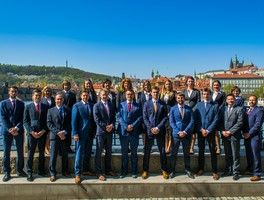 Engel & Völkers - Anděl Prague West
Janáčkovo nábřeží 1101/23, 150 00 Prague 5
Phone
Fax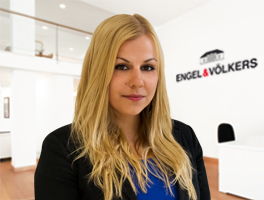 BcA. Jana Gondzsalová
HR Specialist
Send me your CV: jana.gondzsalova@engelvoelkers.com
Phone
Fax