A new piece of Berlin

From the Master Plan to a Vibrant City District
Where in the early 20th century the revered Friedrichstrasse-Arcades gleamed and later morphed into a legendary house for art, the city theme is being redefined across an area of 25,000 sqm. Between Oranienburger Strasse, Friedrichstrasse and Johannisstrasse a vibrant urban space for living, working, shopping and culture will be created by 2023. The history of the place is reinterpreted in a unique manner by the holistic urban planning concept. The most exciting urban planning project in the metropolis.
Making Urban Space More Attractive
The renowned architects Herzog & de Meuron, Grüntuch Ernst and Brandlhuber+ Muck Petzet Architekten are designing ten impressive buildings - at once unique and futuristic. Seven residential buildings, of which five will be sold as condominiums, with exciting and cosmopolitan architecture of the highest standard. Three office buildings create space for modern working worlds full of creativity. The green public spaces of the urban quarter will be lined with retail stores and restaurants. Behind its original facade, the former Kunsthaus Tacheles will once again become a venue for culture. With much history and even more future.
In 2023, the residential buildings of AM TACHELES will be ready to move into. To experience the exclusive materiality and special architecture of the condominiums in advance, we invite you to visit the recently furnished SUITES AM TACHELES show flat. Only a few units are currently left to choose from - take advantage of this unique opportunity to secure an architectural monument in Berlin's prime location.
Selection of condominiums
Quality of life in Berlin Mitte
Unique architecture that can be experienced in the heart of Berlin. Each of the five residential buildings has its own distinctive and individually customised furnishing concept. In combination with exclusive interior design, condominiums for the highest demands are created. Owners will have access to the AM TACHELES Health Club and Spa which is located in the urban quarter. The club offers amenities including swimming pool, gym, saunas and steam room. Residents will also benefit from premium Owners Club membership, which comes with a range of benefits and brand partners, as well as a concierge services. A place is envolving here that will redefine quality of living.
Would you like to know more about this unique project? Write us an email or give us a call - we are happy to assist you!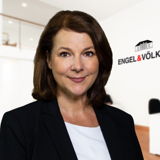 Petra Schramm
Project Consultant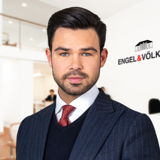 Andreas Raftopoulos
Project Consultant
Thank you for your request. We will contact you shortly.

Your Engel & Völkers Team
Commission clause
This offer is commission-free for the buyer.
Contact us now
Engel & Völkers
Licence Partner Projektvertrieb Berlin
Joachimsthaler Str. 1

Germany
Mon - Fri: 09.00 to 17.30