Property rental in Barcelona - Real Estate Barcelona
The real estate market in Barcelona has been in an enviable position for a few years now. In fact, it was one of the least affected by the economic crisis and the one that managed to leave all the troubles behind quickly, thanks mainly to the strong demand for property rentals. So if you are thinking of letting your home and want to get the best possible price for it, then we at Engel & Völkers in Barcelona, ​​the best known luxury real estate agency in Europe, can help you.


Reasons to trust an Engel & Völkers' consultant to rent out your home

Letting a property in Barcelona may seem like a quick and easy task. However, if what you want is to find the perfect tenant and, in addition, at the best possible price, things can get rather complicated. It is essential to speak with a qualified adviser who knows the area in which the property is located. This experienced agent will proceed to assess the property and estimate a monthly income based on its condition. The advisers who work for Engel & Völkers are perfectly qualified for such tasks.
Once the monthly rental amount that you wish to charge has been clarified taking into account the aspects already mentioned, it is the turn of putting together an adequate advertising strategy that will allow you to find the perfect tenant. Undoubtedly, the first step should be the acclimatisation and optimisation of the home with the purpose of presenting it through ads on the Internet and other effective means.

Normally, once the advertising part has completed, the interested parties start knocking on your door. In fact, if you trust Engel & Völkers, you may not even need to wait for that step. Right now, we have a portfolio of potential tenants, both nationally and internationally, who are waiting for the opportunity to rent a home like yours, thus making the process faster and more efficient.

Thank you very much for contacting us. We will contact you shortly. Tel: +34 93 515 44 44 Email: Barcelona@engelvoelkers.com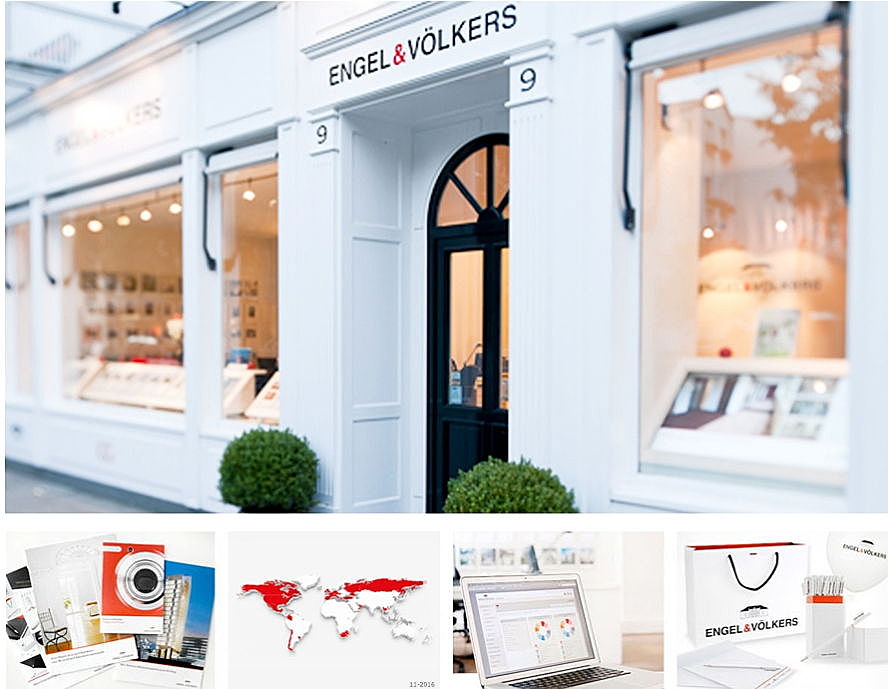 Engel & Völkers offers a service like no other real estate company when it comes to letting a property
Apart from the fact that Engel & Völkers currently has 700 property shops spread over four continents, the company's success is also the result of its more than 35 years of hard work. Thanks to this, we have managed to create a network of interconnected franchises that make it much easier for us to find the ideal tenant for each and every home in a very short time.

Do no forget that Engel & Völkers offers a totally personalised service and this will start the very moment you get in touch with us. In fact, not only will our service be extended until the signing of the contract, but after that you can also ask us what you want. In this way, we will make sure to meet all your needs and give you the help you need.

Is it a good idea to let your home exclusively through Engel & Völkers in Barcelona?
The answer is yes. In fact, in many cases, when the owners decide to put their homes up for rent through several real estate companies at the same time, they don't encourage any competition this way. In fact, they end up discouraging advisers and real estate companies because they will have no guarantee of getting any commission and will not make much effort on finding tenants for the property.

However, if you choose Engel & Völkers in Barcelona as your exclusive real estate company to let your home, we will make sure that you find the perfect tenant in the least amount of time possible. At the end of the day, we are just as interested to find a tenant in the quickest possible time as you are, but without neglecting all your requirements.

In fact, thanks to our previous experience, you will only receive the best candidates who comply with the requirements that we have set in terms of their rent affordability since we carry out detailed research on each one of them.
Our work strategies

We want to end this post by briefly reminding you of our work strategies so that you can better understand why they are so effective. The following will disclose all the strategies we can provide you that no other real estate company does:

1. Step by step personal advice.
2. Estimated rental price based on the condition of the home and the market situation.
3. Exclusive advertising.
4. Individualised marketing.
5. Selection of candidates based on specified criteria by the owner.
6. Viewing management according to your needs.
7. Regular reports on the rental status.
8. Contractual procedures.
9. After sales service.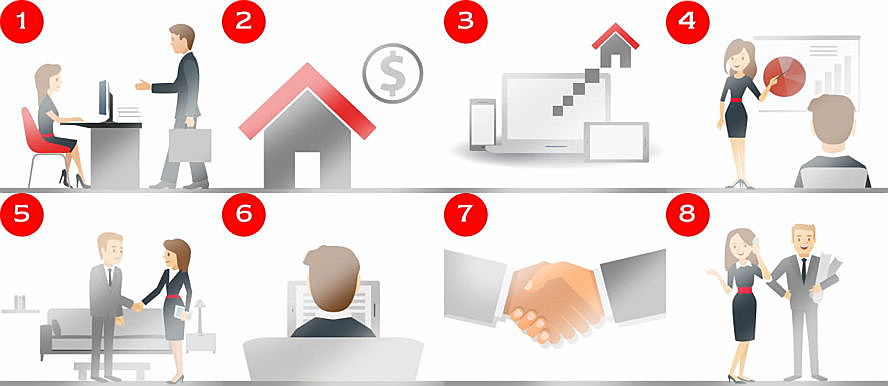 We are collaborating with the main Spanish portals
Idealista
Fotocasa
Habitaclia
Pisos.com
En Alquiler

And also more than 130 international real estate portals
SeLoger
Immobilienscout24
LeadGalaxy
Juwai

We have our website available in 11 languages:
Spanish
Catalan
English
German
Italian
Russian
French
Portuguese
Dutch
Chinese
Swedish
We work with the virtual tours of the latest technology created with Matterport.

Discover our offices in Barcelona

If we have convinced you by now or you want to know more about us and how we can help you rent out your home in Barcelona, ​​please contact our team of advisers through the form that you will find here. Fill out your details and within a few minutes, one of our team members will write or call you to give you more information.



Contact us now
Engel & Völkers
Barcelona