House, land in Bolvir, Corona, Golf, Espiraltes, Pleta, Golf Cerdanya
Municipality of Bolvir in Cerdanya

Bolvir is an excellent location
As a paradise that treasures the sun's rays in a valley full of history and art, Bolvir stands out as one of the favorite locations for those looking to buy a second home in which they can connect with nature and leave behind the stress of the city. Everyone who visits Bolvir is captivated by its culture, music, cuisine and people. In addition, its architecture offers a magnificent view that mixes a modern rustic style, imposing buildings loaded with history and houses in which anyone would like to live.



A beautiful valley to explore


Bolvir, a neighboring municipality of the Cerdanya region, has a very ancient origin that is marked by its Roman history and settlements of other cultures, such as the Iberian people of the Pyrenees, the Ceretans. In fact, some of its locations have been preserved for safeguarding historical treasures, such as El Castellot archaeological site. As if that were not enough, the environment offered by this town is quite privileged: surrounded by mountains and with the sunniest days, it is characterized as a dreamland that melts the best of Catalonia with the neighboring cultures.

A quick look at the municipality of Bolvir


Bolvir is perfect for vacations and for buying a second home, whether it's a house, an apartment or a plot of land. Its territory, located more than a thousand meters above sea level, is divided into two zones: La Solana, which is close to the border with France, and Talltorta, which is located further south. As a center of culture, it is notable for having impressive architectural works that have been surrounded by exclusive holiday residential developments, such as La Pleta de Bolvir or La Ferratgeta. The art that can be enjoyed in the places of interest of this territory stands out for its Romanesque, Gothic and Baroque style, as it happens with other municipalities of Cerdanya.

Its emblematic and picturesque architecture is adorned by natural landscapes worthy of a postcard and several mountain ranges, such as the Sierra del Cadí. It is enjoyable in any season of the year, although the occupation tends to be greater in the winter months, when the environment is painted white and becomes a paradise for those who practice winter sports such as skiing or in summer when visitors and locals enjoy a wide variety of outdoor activities on sunny days with mild temperatures.

One of the advantages of Bolvir is that there are options for all tastes: from attending world-famous events -such as the jazz festival in August- to enjoying horseback riding, mountain hikes, activities near lakes or gastronomic routes.

Places of interest and attractions in Bolvir



This area of ​​the Pyrenees has unique attractions that catch the attention of all tourists, amongst which stand out La Fortaleza, the remains of a walled castle that was modeled with carved stone or the Romanesque church of Santa Cecilia, a temple that dates from the 12th century with its perfect barrel vault and its 15th century altarpiece. As in other municipalities of Cerdanya, religious architecture is famous in the locality: for lovers of this style there are other sites of interest, such as the Chapel of the Virgin of Hope, the Shrine of Our Lady El Remei, the Church of Sant Climent de Talltorta and a part of the route to Santiago de Compostela, one of the most visited tourist attractions after El Remei.

But not all buildings are so old: The Torre del Remei, an icon of power of the Catalan bourgeoisie of the twentieth century, stands as a modernist palace designed by the famous architect Freixa, creator of other works such as the castle of Torre de Riu in Alp or the Casino Ceretà in Puigcerdà. Converted today into a famous luxury hotel, El Remei, this modern style mansion offers a very exclusive luxury service thanks to its privileged location near the Cadí Moixeró Natural Park and extensive gardens, all of which make it one of the most visited sites of the municipality of Bolvir.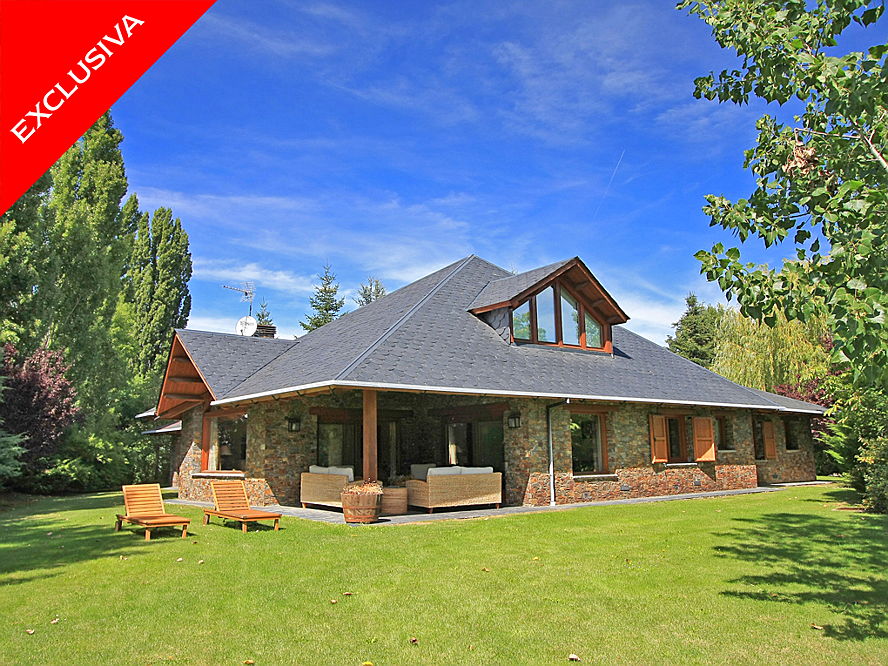 Other interests: gastronomy and the Real Club Golf Cerdanya


In addition to the above, Bolvir is recognized as one of the most frequented places by golf lovers in Europe. Rated by professional golfers as one of the world's most preferred, the Real Club de Golf Cerdanya is the first golf club in the province of Gerona and the third oldest in Catalonia. In it you can enjoy national and international competitions, in addition to other outdoor activities.

On the other hand, the town has a quite varied gastronomic offer that includes, of course, the Mediterranean diet, specialties of the French cuisine and other typical dishes of the area. Among its most famous restaurants are La Torre del Remei and El Chalet del Golf. The municipality is also recognized for the elaboration, manufacture and distribution of products of the highest quality, such as butter, cheese, honey and jam.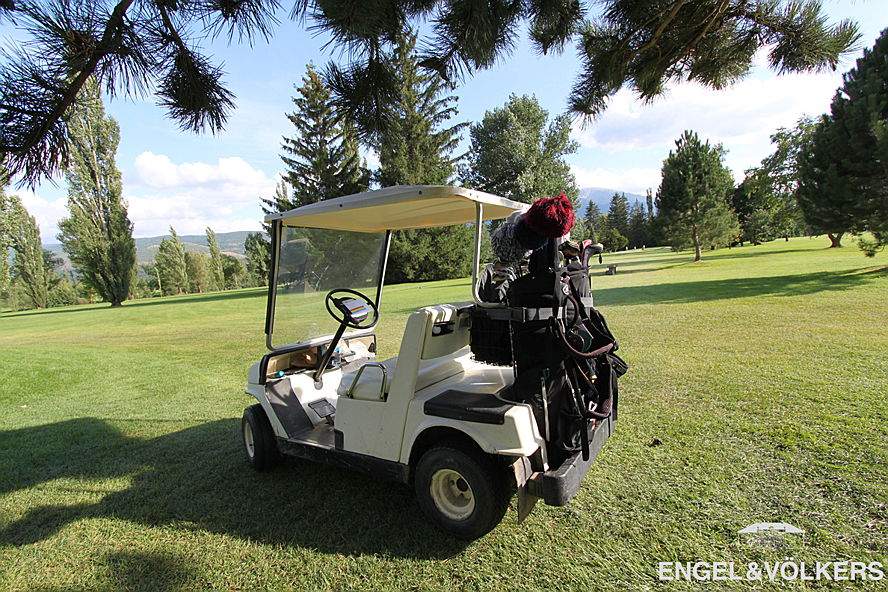 Bolvir a destination to live unforgettable moments
The town of Bolvir is a success in every way: its privileged location makes it one of the most sought after places amongst those seeking to make a real estate investment buying a house, flat or land, being it at La Solana, La Devesa del Golf, La Pleta de Bolvir, La Corona de Bolvir, La Ferratgeta or Les Espiraltes, some of the locations most in demand, including world-class artists, businessmen and athletes.

The Real Estate Agency Engel & Völkers Cerdanya offers beautiful and exclusive houses with panoramic views and dream locations at La Corona, The Real Golf Club, Les Espiraltes and all other prestigious developments. The houses stand out for its luminosity and a rustic concept mixed with modern lines, extensive gardens, terraces with a dazzling panorama, beautiful chimneys and unique stone and wood finishes that will make anyone fall in love.

Buy the house of your dreams in this paradise of the Pyrenees! Visit our catalogue of real estate investments - be it house, flat or land in Cerdanya and enjoy the benefits of this magical land.


Real Club Golf Cerdaña en Bolvir