Montecarmelo, a demanded neighborhood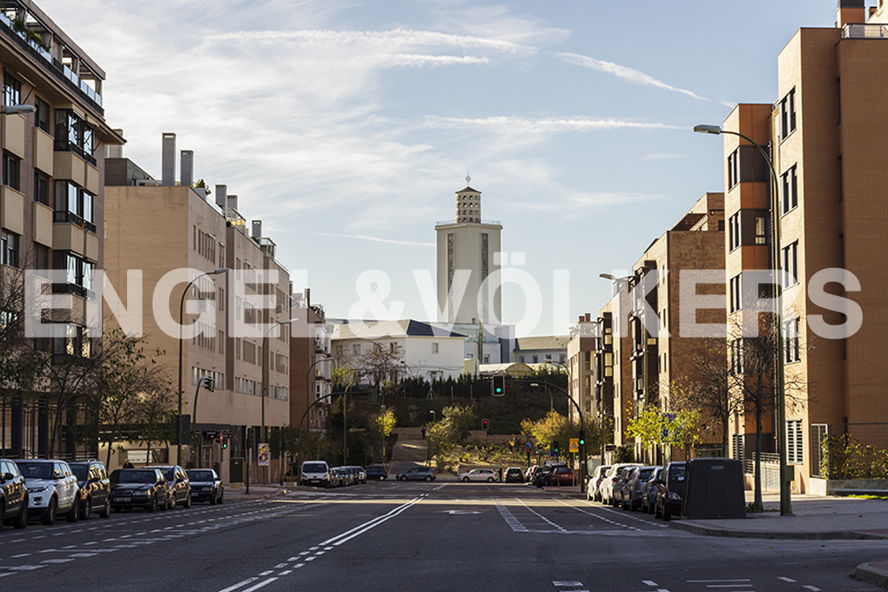 Located next to Monte del Pardo, the highway of Colmenar and the M-40, the birth of Montecarmelo was created in the early nineties. With more than half a million square meters for residential use-8,500 homes, both free and protected-, it became the destination of hundreds of young couples who saw in this neighborhood a place to install their homewhile they went to the center every day. from the capital to their work. It was born, like Sanchinarro or LasTablas, as a bedroom district, but nowadays it is a direct witness of the 'heater' that the prices of the soil suffer again.
The growing interest in the area is more than evident. It is fully consolidated, due to its location, next to Valdemarín,Mirasierra or Puerta de Hierro, the profile of the buyer is usually of a very high socio economic level and, unlike Sanchinarro or Las Tablas, has chalets and single-family homes, not just blocks in height.

The proximity to a reference school causes micro-markets and peaks of demand in certain neighborhoods. Rentals, above all, fly in some buildings
The school stage carries many expenses (parents know it well) but some, in addition, have to add an expensive school route or wear to take them and pick them up every day. For this reason, many families choose to bring their home as close as possible to the educational center, causings pikes in real estate demand in certain neighborhoods, and even in just a radius of four or five streets. There are neighborhoods where it has been living with this circumstance for many years, and prices are more or less stable, and there are others where the opening of a new school causes a sudden effect called.
We know that Madrid moves through micro-markets and,in some of them, it has surpassed that 6% increase due to school proximity. This is the case of the neighborhood of Montecarmelo, north of the city, where it moved in September 2016, after more than 54 years in the central street Concha Espina, the German School of Madrid. His move to a spectacular building cause da rush of residential demand in a neighborhood that, on the other hand, was already well positioned, so that in a few months the available housing offerwas clearly insufficient
This neighborhood is a unique case because there are different circumstances, on the one hand there was already a strong demand in the area, being the most pleasant neighborhood and the best commercial offer of the PAUs of the north, in addition to the one that suffers the least traffic jams. The arrival of the German school was the last thing to make it increase.
Germans,or mixed German-Spanish couples, have a clear preference for this area.
For all these reasons now is a good time to sell in this neighborhood, in Engel & Völkers we have an extensive portfolio of customers who demand to buy in this area with a high purchasing power and native German customers who trust us to find their ideal home.