Apartments and houses in Chamartin for sale and rent - Real Estate Madrid
The Chamartin district is one of the most exclusive in Madrid. Located in the north of the city, it is as emblematic as the regions of Prosperidad, Hispanoamérica, Nueva España, district of Jardín, City Garden and, above all, El Viso. Moreover, its strategic location in the capital bordering the district of Salamanca, Tetouan, District of Lineal and the Fuencarral-El Pardo. The population, according to the last census, consists of more than 140,000 people, many of whom have high purchasing power. Undoubtedly, its peaceful atmosphere and its wide range of leisure facilities are the most attractive aspects.



Why live in Chamartin?

The Chamartin district is ideal for families seeking tranquility. It is an ideal environment for people who need to take the car out regularly to reach their work place. This is mainly because it has enough parking spaces as it is well connected with the M-30, the main highway of the city. In addition, it accommodates business centres like the towers Business Area, the Kio towers and financial area of ​​the M-30.

The famous Santiago Bernabeu Stadium, a soccer field hosting the matches of Real Madrid is also situated in this district. Therefore, football fans will find this area an emblematic place to enjoy watching their favourite game. In addition, it also has the second largest train station in the capital, ie, the Madrid-Chamartin, which connects to all parts of the city by commuter service and the suburbs.

On top of all this, the houses in the neighbourhood of Chamberí tend to be very spacious and comfortable and neighbouring communities are characterised by how much peace and quiet they offer to residents.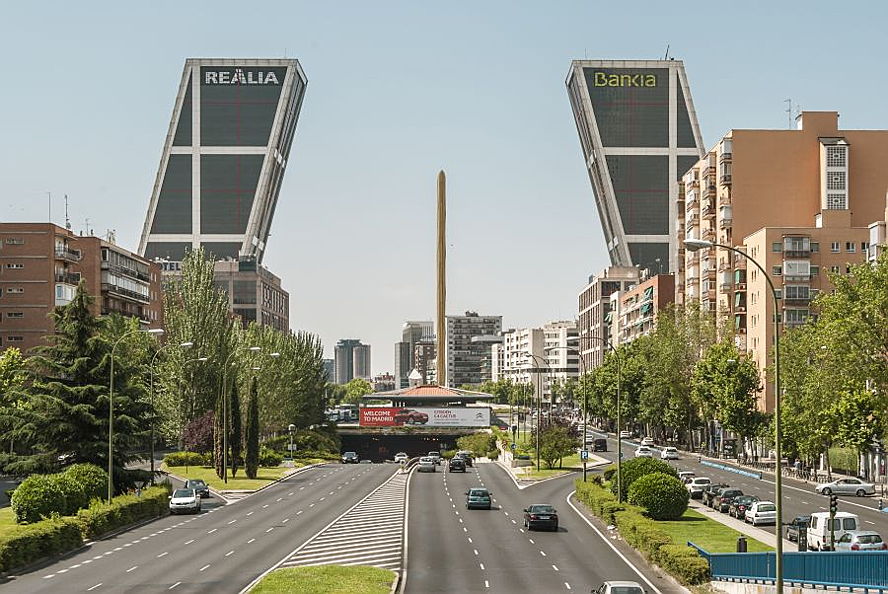 Services

The work of cleaning services in the district of Chamberí is remarkable. In fact, some of the neighbourhoods that make this area, for example, El Viso, have private services responsible for maintaining the streets and inside the complexes are in excellent condition. In addition, there are many entertainment venues and exciting concerts including bars with terraces and the finest dining in the entire country.

Additionally, we should not forget the number of well-equipped gyms and public and private pools that fit perfectly there. In addition, residents can make use of the excellent sports facilities and roads that are especially created for running or cycling. For its part, as emblematic as the Estilo y San Patricio, the schools have been chosen among the top ten in Madrid and have their headquarters in this area. This is why living in this neighbourhood gives your children an excellent, quality education.


Residents' profile

It is not easy to establish a fixed pattern on the characteristics of the Chamartin district residents because of the variety of people that live in this area. On the one hand, it can be considered one of the finest in Madrid and in Spain because in some of its areas, the price per square metre is sky high. It is what happens, for example, El Viso, a place in which the high-class personalities from all areas live in and the housing price goes up around EUR 15,000 per square metre.

Also, many workers and middle-class students buy or rent an apartment in this neighbourhood in order to enjoy its excellent communications network and be practically in the centre of Madrid without paying exorbitant amounts. In fact, in this area there are many blocks of high-rise buildings that alternate with smaller exclusive buildings. In brief, almost everyone has a place to live in the Chamartin district.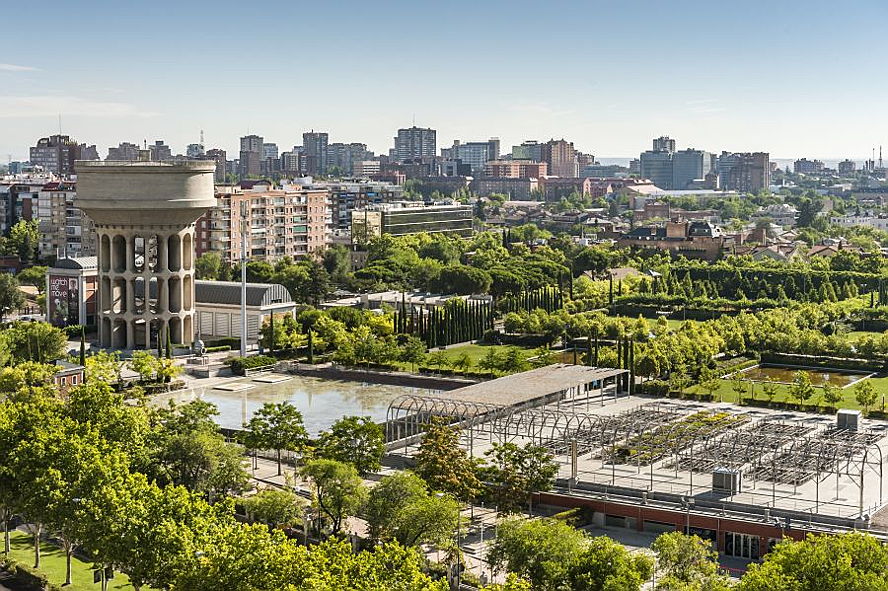 The types of properties in the Chamartin district


These are the most typical types of properties available in Chamartin:

- Flats: in Chamartin, there are a lot of apartment buildings of varying sizes. In this sense, it is so common to find properties with multiple bathrooms and three rooms as well as small apartments and studios for one or two people.

- Penthouses: obviously attics, whether duplex or not, are the most sought after homes in Chamartin. And the fact of having large terraces and good views of the capital of Spain is really attractive and gives value to these types of homes.

- Chalets: there are individual villas and terraced communities in the most exclusive areas of Chamartin. In any case, they all enjoy every luxury and comfort on offer and are surrounded by a really quiet and desirable living environment.


In the luxury real estate Engel & Völkers Madrid, we have a wide variety of apartments, houses and penthouses in the district of Chamartin as featured in our catalogue. So if you want to buy or rent a home in this area, do not hesitate to contact us today. We are happy to advise you and help you make the best decision about your new home.