Impressive Equestrian Estate in Mallorca
This romantic-looking manor house dating back to 1730 makes connoisseurs of Mallorca rave about, because here are many criteria that seem impossible elsewhere: On almost 31.5 hectares of land cavorting with sheep with the typical for Mallorca bells, goats, chickens and ducks.
Horse lovers will find a true training paradise with several riding tracks, horse boxes, paddocks and grazing areas. In addition to the four-legged residents, there are all kinds of agricultural land: In addition to the numerous citrus fruits and organic areas for herbs, salads and vegetables for their own use, there is a private olive cultivation with nearly 1,000 trees.
"Predio Son Font" is the own protected designation of origin of the outstanding, virgin olive oil.
Water is sufficiently available due to the two own wells. The mansion itself consists of various residential units, a romantic patio with a fountain and its own, typical Mallorca chapel.
If you prefer a truly stately residence instead of the various generous living units, you can reopen the closed passageways with relatively simple means. In addition to beautiful views of the UNESCO protected Tramuntana mountains, the Predio Son Font offers magnificent sea views across the southwest coast of Mallorca and on clear days all the way to Ibiza.
Although you will be surrounded by pure nature, the Predio de Son Font offers you an excellent infrastructure: in a maximum of 4 minutes by car you reach the village center of Calvia, which covers all needs of daily life.
In 15-20 minutes you can reach every place of the southwest.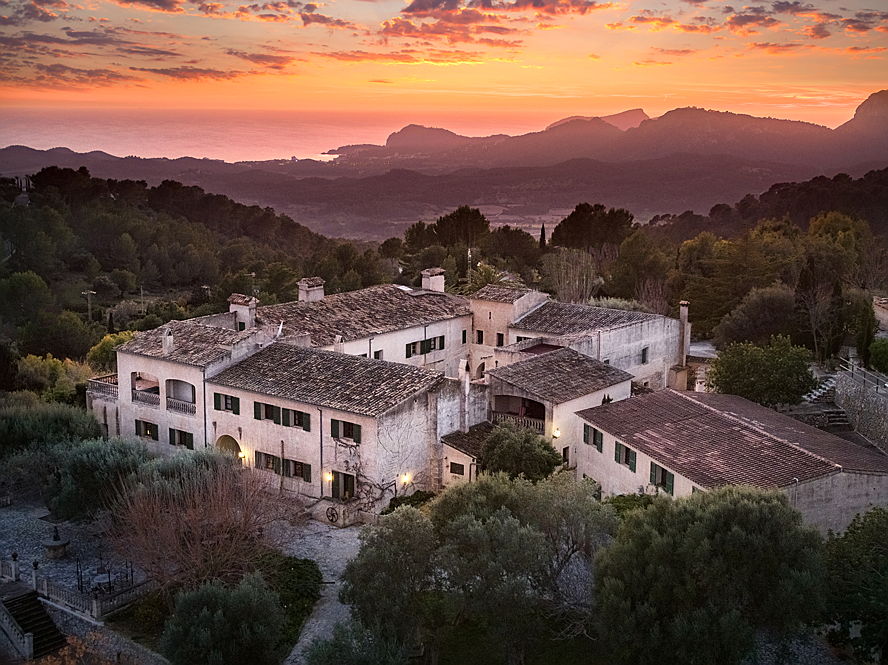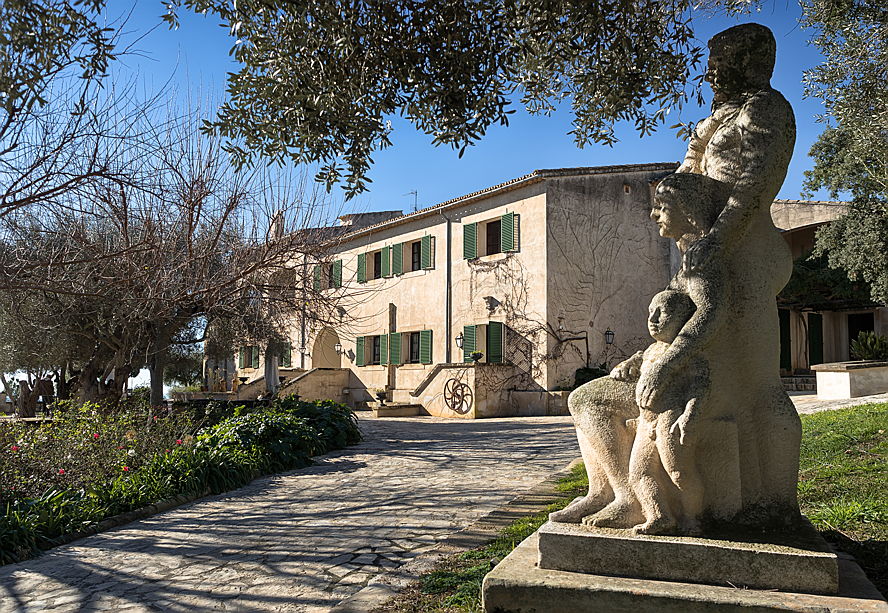 Located close to the traditional Mallorcan village of Calvia and overlooking idyllic countryside the almost secret area of Son Font lies at the foothills of the Sierra Tramuntana, now declared a UNESCO World Heritage Site.
This romantic setting, with panoramic views across the island to the sea is surrounded by nature and close to villages, the coast, marinas and beaches making Son Font a highly desirable and exclusive area.
Since 1730 the Son Font estate has been carefully divided up into large plots of around 4,000 m2 which offer ample space and privacy. Most importantly, the strict building regulations here ensure that the harmony of this picturesque environment is maintained.