Las Jaras Villa in Tarifa
Magnificent villa with views in Tarifa
The refined lines of the design of this house marks a minimalist style, committed to the philosophy "less is more", the house is formed by three clearly defined volumes, which mark the uses.

The first volume corresponds to the communication that hinges the other two, another volume corresponds to the common areas: living room and kitchen, marked by the use of glass framing the wonderful views of the housing on the Strait. And the other volume on two floors of private areas of six rooms, three of them are suite style with bathroom inside, all rooms of the house have windows to the outside.
The house is built on a plot of 2600m2, of verbena meadow and a pool of salt water treatment, attached to the volumes fly a series of terraces that make the outside participate with the interior of the house.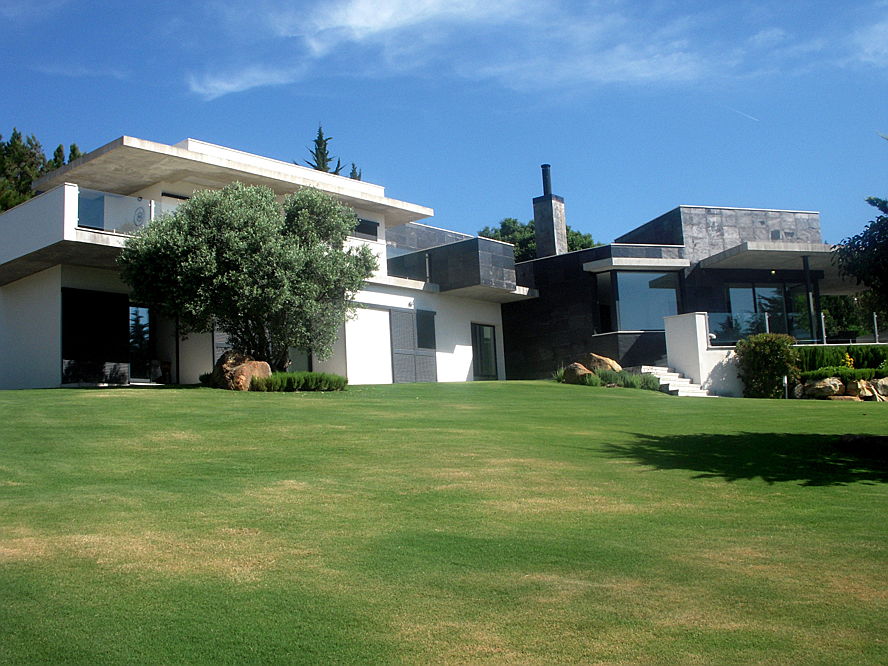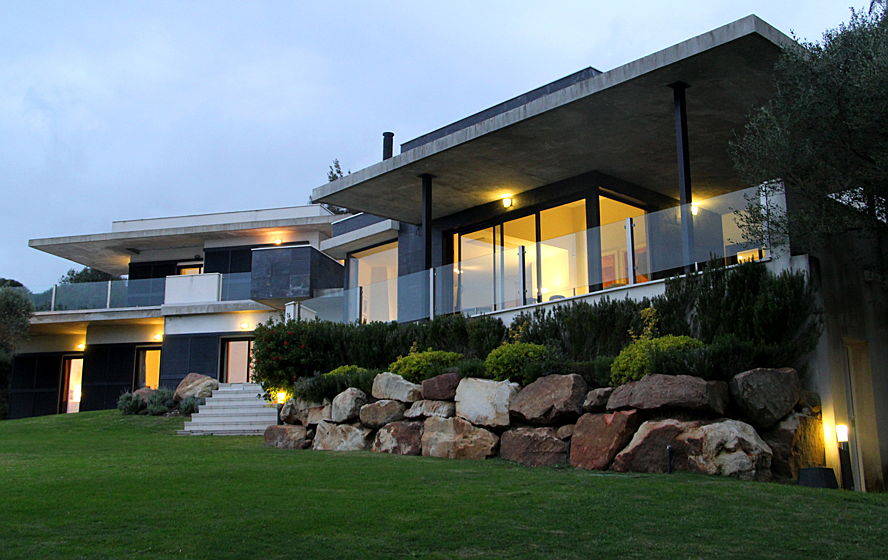 Located in the urbanization El Cuarton, in the natural park of Alcornacales, surrounded by an area characterized by its tranquility and its views over the Strait of Gibraltar, and the coasts of Africa.
It is located 8km away from the town of Tarifa, a realm of windsurfing and kite surfing, famous for its amazing beaches, with infinite dunes of fine sand, its crystal clear waters and unrivaled sunsets.