The most exclusive residential resort on Marbella's Golden Mile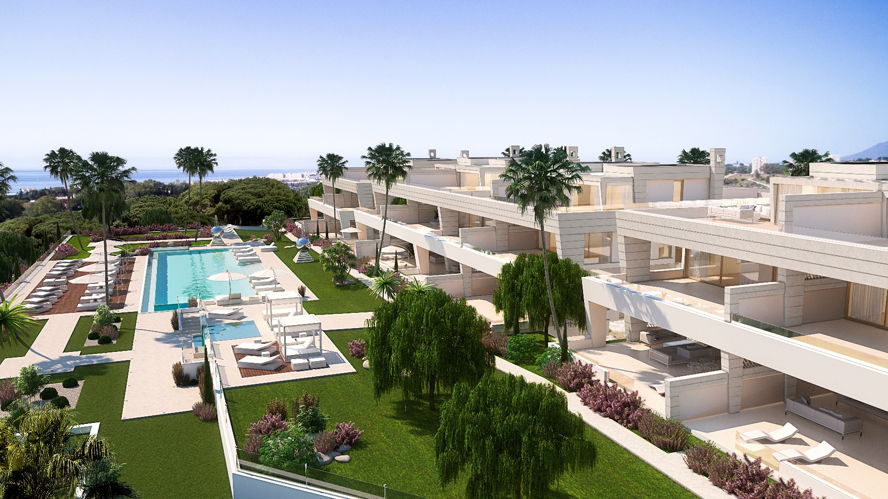 Exciting news! The most exclusive residential resort consisting of apartments and penthouses has just come out on Marbella's Golden Mile! The resort is the absolute luxury living in the best location within walking distance to the Puente Romano Beach Resort & Spa, Marbella Club Hotel and the best beaches on the Golden Mile! This new standard of luxury living includes:
- Spa with heated indoor swimming pool, state-of-the-art gym and sauna
- 24-hour security and full concierge services
- 6.000 sqm of communal area with large outdoor swimming pool and sun deck
- Designer gardens with jogging track
- Spacious duplex garden apartments with large terraces, entertainment area and fitness room
- Spacious duplex penthouses with terraces and large solariums with fantastic sea views
- The highest quality materials and interior fittings
- New generation of eco-friendly materials and the latest technologies
- Advanced SISMO system for high thermal and acoustic insulation
We work closely with a developer that with over 30 years experience in construction of luxury real estate in Marbella assures the best real estate product.​
Don't miss out! Only 20 units left! Reserve the best one now!
Click to see more details HERE