Cascada de Camoján
Cascada de Camoján stands as a lavish and exclusive residential enclave nestled at the foothills of La Concha Mountain in Marbella. The region is renowned for its captivating natural waterfall, ensconced within a lush, verdant forest, enveloped by towering trees and an abundance of diverse flora and fauna. The allure of Cascada de Camoján lies in the striking natural beauty that characterizes this community.
Positioned between the Sierra Blanca mountain range and the Mediterranean Sea, this area features magnificent properties due to its elevated terrain. Simultaneously, it provides homeowners with tranquility and privacy, complemented by 24-hour security. With panoramic vistas of the coastline and the surrounding landscape, residents can relish the proximity to Marbella's city center, marked by the prominent copper tower that signifies the edge of downtown Marbella, located just 1.9 kilometers away.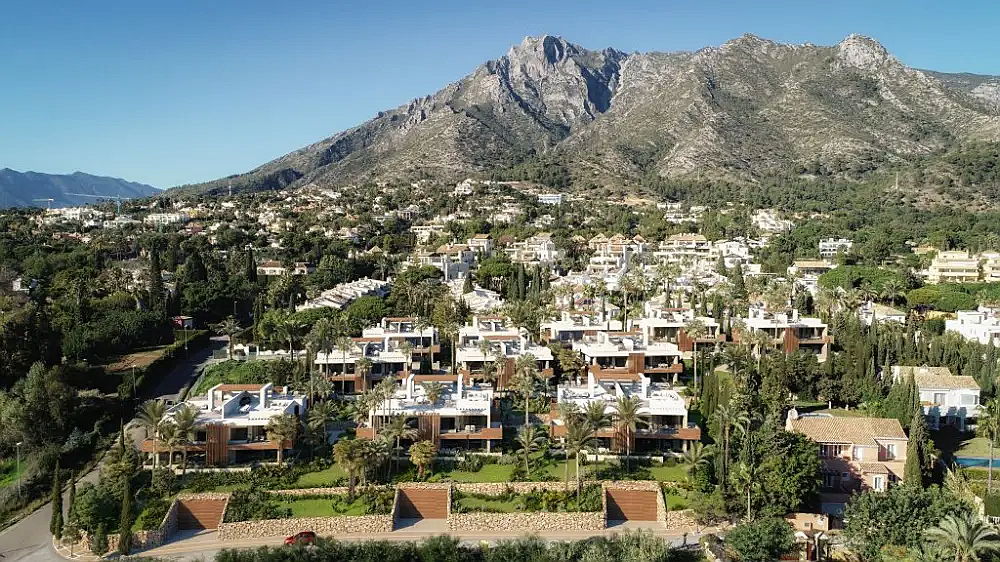 The region offers convenient access to Marbella's renowned Golden Mile, outstanding golf courses like Aloha, Las Brisas, and Los Naranjos, shopping centers, international educational institutions, and healthcare facilities. Moreover, the picturesque beaches of Casablanca and Fontanilla are just a short 3.5-kilometer distance away. Additionally, the Puerto Banús marina is easily accessible by a brief drive, providing a diverse range of leisure and entertainment opportunities.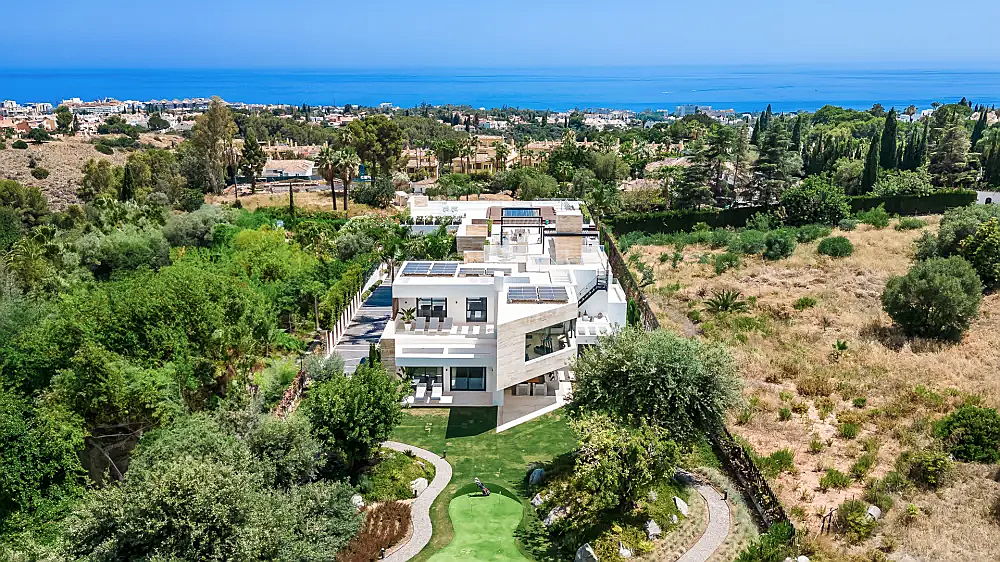 To the north of the Golden Mile and the AP7 toll road, Cascada de Camoján finds itself enveloped by protected green spaces. These encompass the northern foothills of Marbella's iconic La Concha Mountain, the perennial Arroyo Guadalpín to the east, and the equally prestigious neighborhood of Sierra Blanca to the west. Cascada de Camoján stands as one of the most exclusive areas along the Costa del Sol. Opulent luxury villas, most of which enjoy splendid sea vistas extending toward Africa, grace expansive parcels surrounded by pine groves, providing the cherished seclusion sought after by many discerning homeowners.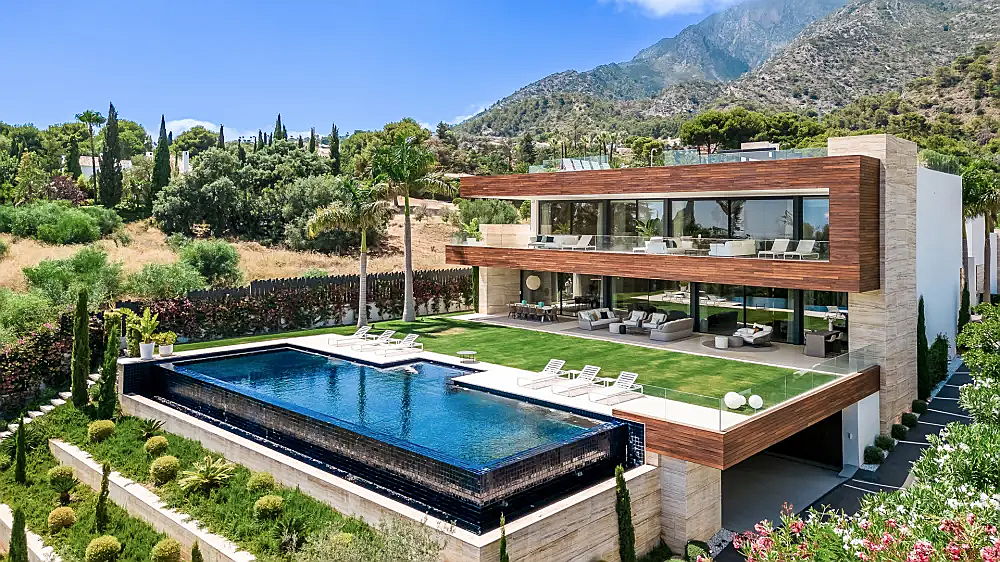 Cascada de Camoján comprises opulent villas and gated estates, each displaying a diverse range of architectural styles, spanning from traditional Andalusian to contemporary designs. These properties are celebrated for their top-tier craftsmanship, expansive living spaces, and contemporary amenities such as private swimming pools, meticulously landscaped gardens, and state-of-the-art security systems.

Luxury villas are the hallmark of Cascada de Camoján, each uniquely crafted and constructed to exacting standards, featuring premium finishes and lavish conveniences. Common architectural styles within this area encompass Mediterranean, Andalusian, contemporary, and modern designs. Moreover, many of these villas boast extensive private gardens, swimming pools, and panoramic vistas overlooking the Mediterranean Sea and the surrounding mountains.

Contact us now
Engel & Völkers
Licence Partner Marbella
Blvd. Príncipe Alfonso de Hohenlohe CN 340 KM 178,2 - CC La Póveda, Local 5

Spain