New Project Sitges - New Development in Barcelona
New construction promotion in Sitges

Project consisting of 9 townhouses in Sitges


Nice open views and private pool


Excellent design and high-end materials


Option to choose many extras during construction and layout
2 Floors of 225m² with a 100m private garden with pool and garage. 5 Bedrooms, 3 bathrooms and equipped kitchen. Price: 650.000 €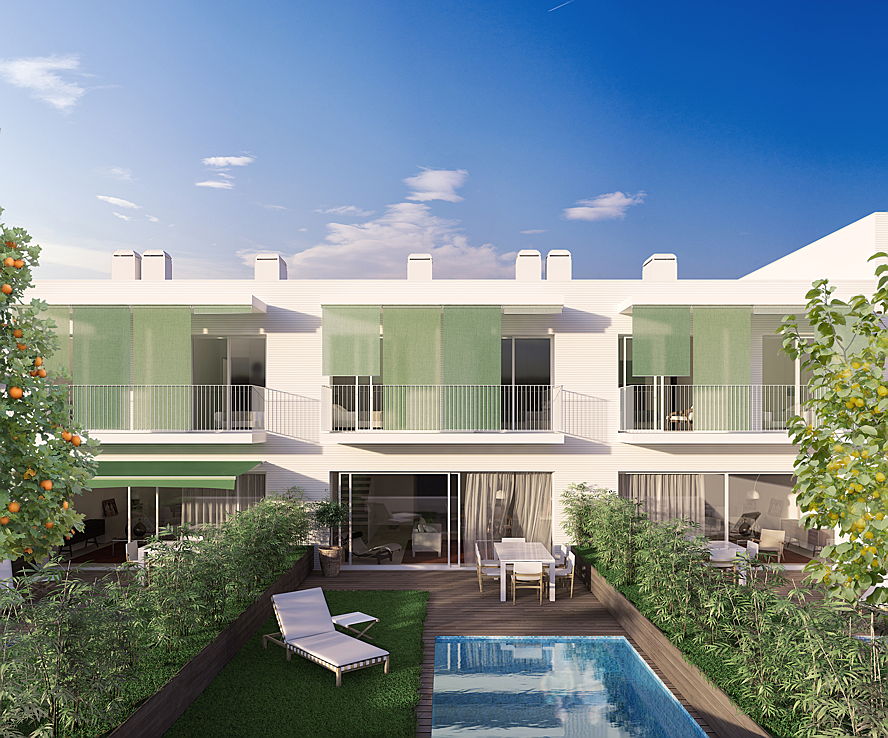 In one of the new development zones of Sitges, just seven minutes from the trainstation, there is a development project to build nine terraced houses with a largegarden area and open views to the sea where the modern design predominates theviews, making life More pleasant and comfortable.
Sitges is a Mediterranean coastal city located in ​​Garraf in the province of Barcelona,Spain. Sitges has a warm "microclimate" that allows you to enjoy outdoor activities almost every day of the year.
The International Fantastic Film Festival of Sitges in Catalonia or Festival Internacional de Cine Fantástico, the Carnival, the Mayor Festival, the Theatrical Festivals, theBarcelona-Sitges Car Rally, the Harvest Festival, the concerts, and much more can beenjoyed in this town.