Sell your property at the best price and with maximum transparency
Owner App

At Engel & Völkers in Spain, we want to become your trustworthy and reliable service provider so you can sell your home knowing that you have a team of professionals at your disposal. To do this, we take advantage of new technologies by putting the new Owner Application at your fingertips. This is a tool you should know more about right now.


Information About the App

The new Owner App will provide you with access to relevant information that's specifically related to the property you have placed in our hands.
Through this app, you will know in detail the procedures and strategies that we are following in order to obtain the best possible price for your property. This app will help us carry out the process in a transparent way and also keep you updated at all times.
The application is available for smartphones, tablets and PCs. Thus, you can access your information at any time and find out the exact moment the property is sold.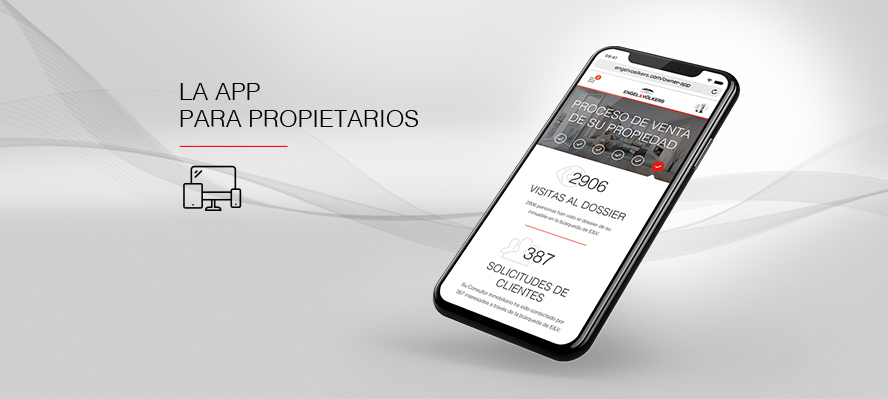 Any Questions?

The other excellent feature of the Owner App is that it always enables you to contact an agent in case you have any questions or concerns.
You will get a personal response from the agent rather than an automated one thanks to this application.
Simply choose the contact option by email or phone so that the person responsible for the sale of your property can attend to you directly and personally.
Speed, clarity and professionalism are the characteristics of Engel & Völkers in Spain and all these have transferred to this new application.


Monitoring the Sale Process Service

The application that we have put at your fingertips is designed in a way so that you can monitor and follow the sales process down to the smallest details.
This tool includes information from the initial consultation all the way to the completion of the sale.
At Engel & Völkers in Spain, we want to place our market knowledge and experience at your disposal so that you can get the most out of the task you have undertaken with us.