Our services to sell your house or apartment in South Tenerife
OUR SERVICES TO SELL YOUR PROPERTY

SELL YOUR PROPERTY RIGHT WITH ENGEL & VÖLKERS COSTA ADEJE!
Do you want to sell your property in Tenerife quickly and at the best possible price? We can't promise to find the right buyer straightaway, but Engel & Völkers, as one of the top real estate agencies in Tenerife specialising in the sale of prime residential properties, can guarantee a comprehensive service that begins immediately after initial contact.

When choosing a reputable real estate agency in Tenerife, one thing to bear in mind is that the way the company presents itself will be the way this company will present your property to potential buyers.

What advantages does Engel & Völkers provide to assure you that your property is sold "right"? The best possible selling price! Our concept of a standardised office, which projects a stable brand image, is what differentiates us, strengthening the presence and credibility of your property on the market. What's more, we give you access to a broad portfolio of international buyers of good financial standing directly from our own global network.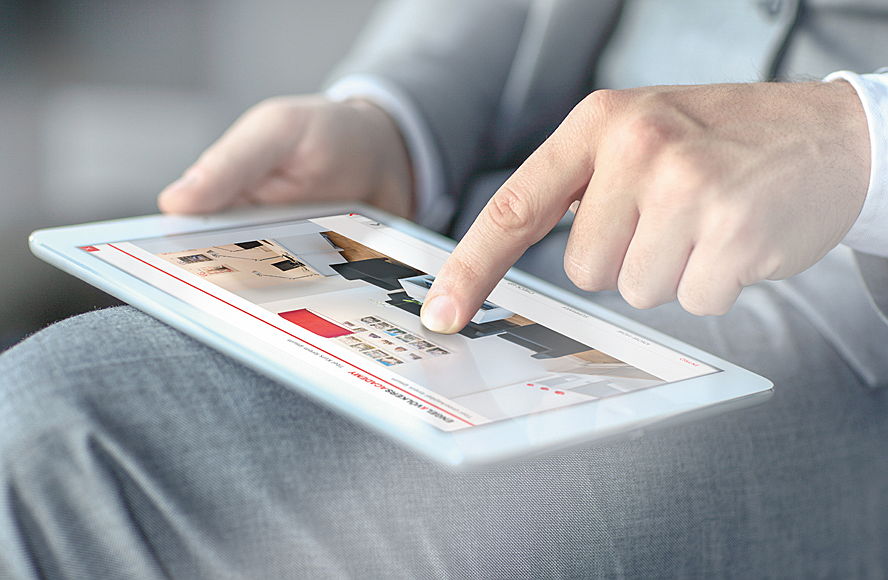 OUR COMMON GOAL: THE OPTIMAL SELLING PRICE FOR YOUR PROPERTY!


Successfully marketing your property begins with an accurate valuation. Our real estate consultants have in-depth knowledge of the market and were trained at the Engel & Völkers Academy, acquiring specialist expertise necessary to successfully close any transaction. Together with you, they will determine your property's sales potential on the market.
At each Engel & Völkers office, you will be personally assisted by a team that will create a valuation of your property. The optimal price is always the price that the potential buyer is willing to pay for your property. All our activities are focused on determining the highest obtainable price on the market and finding the right buyer for you. The promise of reaching the highest possible selling price is not the only important aspect; the reasons justifying it also matter. Our position on the market makes it possible for us to give you a valuation consistent with the current market.
Some possible measures to estimate the best market price are:
• Detailed analysis of the target group
• Determination of the selling price on the current local market
• Ongoing research on the market and its trends
• Preparation of market reports
• Analysis and comparison with other properties currently for sale on the market
• Calculation of property value in cooperation with specialist companies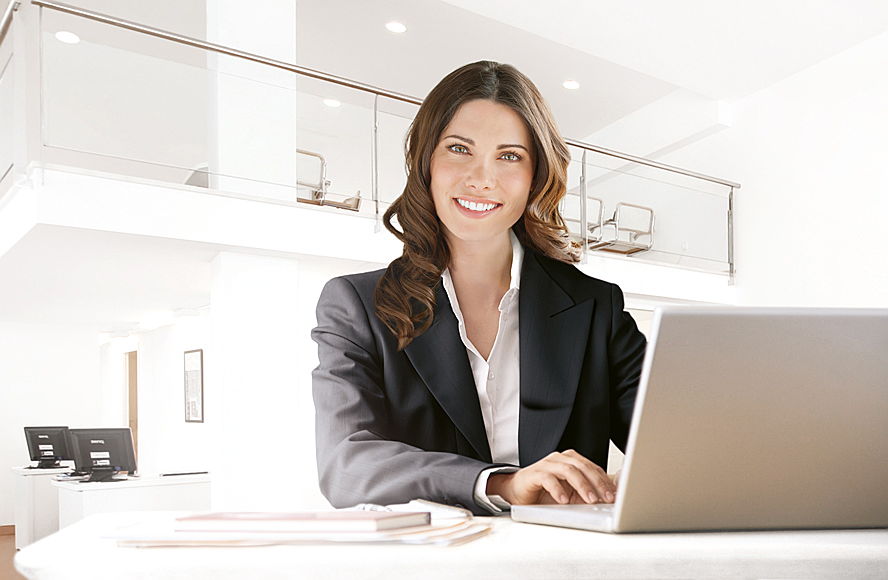 EXCLUSIVE CONTRACT FOR TARGETED MARKETING

Once all relevant information on the property for sale is available, the best selling price has been agreed and the optimal marketing strategy has been defined, the terms and conditions for the listing agreement will be put down in writing.

An exclusive listing agreement is the only way to reach maximum potential in terms of time, services and our marketing activities. Meeting up is the first step; working together leads to success!

What advantages are there to an exclusive listing agreement?

• Personalised and customer-focused consultancy services
• Cross-selling with Engel & Völkers offices all over the world
• Professional photo report
• Creation of a virtual tour
• Individualised marketing concepts
• Evaluation and optimisation of marketing measures based on responses
• Selection of potential customers
• Sending of information and feedback on activities carried out: marketing, visits, etc.
• Access to our new and exclusive app called "Owner App" from your mobile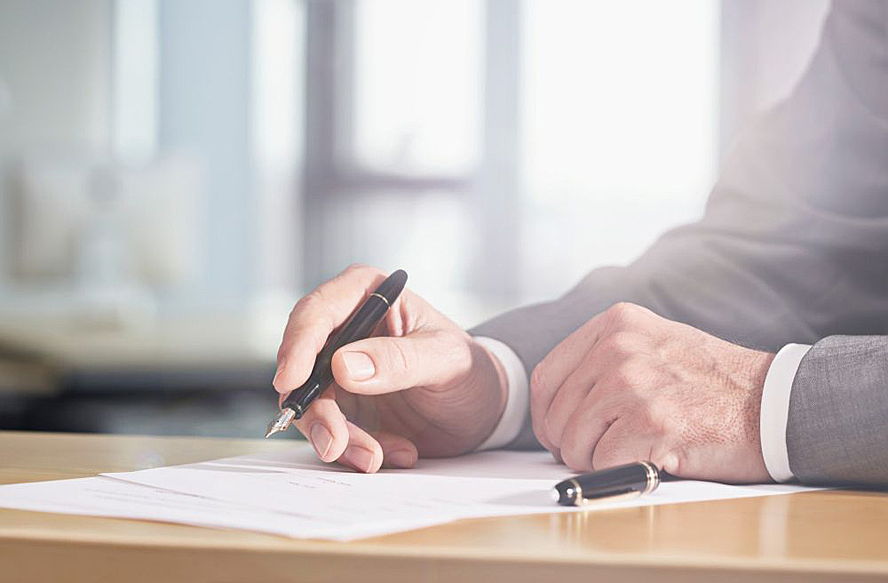 TARGETED MARKETING STRATEGY FOR YOUR PROPERTY​
To emphasise the uniqueness of your house for sale in Tenerife, we create an individual and personalised marketing concept for your property's target market. In the first place, we discreetly and selectively offer your property to our registered potential buyers.

In case we do not find the right buyer for your property among the more than 300,000 customers of the Engel & Völkers network that are actively looking to buy property, we will deploy - always with your consent - a new marketing strategy.

Initially, marketing activities are focused on customers found near your property. To reach potential buyers in your immediate vicinity or those who are actively looking for a property, we generally use the most effective means of local advertising: putting a "FOR SALE" sign in front of your property.

Some of our other local and national marketing tools are: creating a complete information package on your property for sale (exposé), adding your listing to our window display, advertisements in local newspapers and magazines, direct marketing such as mailings, presentation on our website and open house.

If no potential buyer from the area near the property is found, most of the other real estate agencies will solely rely on their personal or regional contacts. In contrast, Engel & Völkers also offers you access to the full potential of its global network of international customers. We offer you an international marketing network for your property: National and international marketing tools, worldwide access through our website www.engelvoelkers.com, cross-selling activities between Engel & Völkers offices all over the world, advertisements in our very own GG Magazine - the exclusive in-house magazine of our brand Engel & Völkers, with articles on lifestyle and personalities, advertisements in newspapers, as well as national and international magazines.

Contact us right now to receive more information on buying or selling property in South Tenerife and our team of professionals will be more than happy to advise you with no strings attached.

You can contact us by calling +34 922 71 95 73, sending us an e-mail to adeje@engelvoelkers.com or visiting our website where you can view our broad portfolio of attractive properties in the south of Tenerife.


We look forward to hearing from you very soon!

Your team from Engel & Völkers Costa Adeje

Contact us now
Engel & Völkers
Licence Partner Costa Adeje
Avenida Bruselas 18, Terrazas del Duque, Local 11

Spain
Opening hours
Monday - Friday: 10:00 - 18:00
Real Estate Agency Engel & Völkers Costa Adeje in Tenerife South
Our real estate agency Engel & Völkers Costa Adeje in the south of Tenerife opened its doors in 2011. Since then our international and multilingual team has turned our store into the leading real estate agency in the south of Tenerife. Engel & Völkers Costa Adeje has a deep knowledge of Tenerife's southern market and wants to help you either sell your property or find a perfect home in the South of Tenerife. We can offer you all types of properties, such as apartments, houses, villas, townhouses, semi-detached houses, farms and plots of land. Our license area extends from Los Gigantes, passing through Puerto Santiago, Santiago del Teide, Guía de Isora, Playa Paraíso, Callao Salvaje, La Caleta, Adeje, Costa Adeje, Golf Costa Adeje, Torviscas, Roque del Conde, Fañabé, San Eugenio, Playa de las Américas, Los Cristianos, Palm Mar, Arona, San Miguel de Abona, El Médano, Granadilla de Abona and even reaches the town of Arico. In addition, our office is conveniently located in the high-end tourist area of Costa Adeje.

Invest in the south of Tenerife
The southern area of Tenerife is one of the best and most popular tourist destinations in Europe. With its mild and warm climate all year round and with more than 300 sunny days, it attracts a large number of international buyers and investors. With more than 6.1 million visitors and 25.2 million annual overnight stays, Tenerife offers a wide range of investment opportunities. Furthermore, the Canary Islands have one of the best tax regimes in Europe and is located in a strategic enclave between Europe, Africa and America. Tenerife, which is the largest island in the Canarian archipelago, has seen economic growth with rates above 2.6%.

Quality of life
Not only is the south of Tenerife best known for having the best climate in Europe, it also enjoys a great quality of life thanks to its security, its good infrastructure, its multicultural society and the easy reconciliation of personal and professional life. Tenerife, also called "the island of eternal spring" offers a diverse educational programme, a quality public health system and first-class leisure options.

Spanish Golden Visa
Another key factor in the interest of the foreign public to invest in the South of Tenerife is the business law called "Golden Visa", which was decreed in 2013, and which introduces visas and resident permits for investors who are not members of the European Union; all that is required is that they make a real estate investment in Spain for an amount equal to or greater than € 500,000.

Profile of property buyers in Tenerife South
The south of Tenerife is a holiday home market dominated by international buyers, such as Germans, Swiss, Austrians, English, Italians, French, Belgians, Dutch and Poles, who invest their money in buying second-home houses and apartments. However, there are also national and international buyers who change their residence, as well as small and large investors seeking stability along with profitability.

Buy apartment in Tenerife South
If you want to buy a house or an apartment in the south of Tenerife, do not hesitate to contact us. We offer a wide and updated portfolio of properties: houses, flats, apartments, penthouses, duplexes, semi-detached houses, single-family houses, villas, etc. located in the most exclusive areas of Tenerife.

Free valuation of your apartment or house in the south of Tenerife
At Engel & Völkers Costa Adeje we value your house or apartment free of charge and without obligation. If you want to sell your property, contact us.

Sell house in Tenerife South
To sell a property in the south of Tenerife, Engel & Völkers Costa Adeje is your trusted real estate agent. Thanks to a complete assessment made by our specialised real estate consultants, we will get you the best possible sale price. Your property is marketed by experts with more than 40 years of experience as well as being treated with the utmost professionalism. At Engel & Völkers Costa Adeje we work with values such as transparency, communication, adaptability, honesty and consistency so that the sale of your property is a complete success.

New developments in the south of Tenerife
A brand new house is a unique experience and an opportunity to enjoy a cutting edge product with contemporary and high quality finishes. At Engel & Völkers Costa Adeje we have a large stock of new build and off plan opportunities so that building your dream house is within reach.


Real Estate in Tenerife South | Houses in Tenerife South | Apartments in the south of Tenerife | Costa Adeje and surroundings | Playa de las Américas and Los Cristianos | Abama Resort | Los Gigantes and surroundings | El Médano and surroundings | New construction promotions in Tenerife South | Free valuation of your property in the south of Tenerife