The Oktoberfest is also celebrated in Italy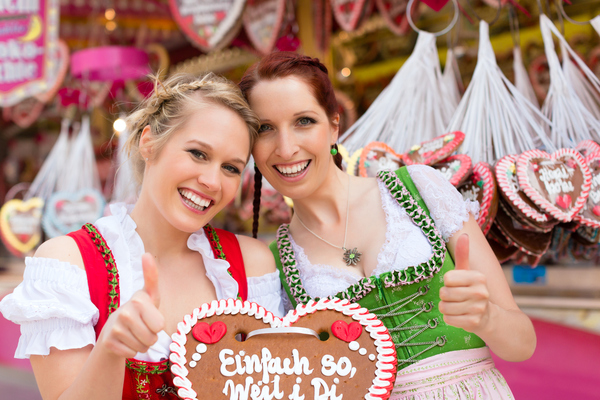 With an average of 6 million visitors per year, the
Oktoberfest
is without doubt the main popular festival in the world. Global reference point for travelers wishing to have the widest choice of fantastic places to stay. The Oktoberfest is held in
Germany, Munich
, and is the number one destination for all beer lovers and enjoying fun days between traditional costumes, colorful shows, giants and giant brezel.
This year, the festival takes place until October 3, in a beautiful location just outside Munich city center, although its presence will feel almost all over the city. Oktoberfest's popularity is growing steadily all over the world, so that last year, according to Booking.com's data, Americans, Chinese and Australians were among the most popular nationalities in Monaco during the festival. Do not be surprised that Monaco is recommended for beer, sightseeing and shopping! If it was not possible to attend the festival, there are beer festivals all over Europe.
But who says you have to go to Germany for Oktoberfest? Even in Italy we have many beer-related events taking place between September and October, absolutely not to be missed. Certainly not Munich, but if you are looking for a nice party where to drink good beer here are the events that make for you.
Until Sunday, September 24th, Genoa celebrates the eighth edition of the Oktoberfest in the central Piazza della Vittoria.
Beer and German specialties also in Turin, another Italian festival "recognized" by Bavaria and respects the traditions of the most famous festival in Munich.
Even in Trento you can enjoy the great Bavarian beer. Not at all the first Oktoberfest of Monaco history was organized by an Italian, Andrea Dall'Armi, originally from Trentino ... And the Oktoberfest of Trento, arrived at the sixth edition, celebrates the idea of ​​this illustrious citizen.
OktoBeer is the name given to Oktoberfest in Milan, which will see 5 days, from September 27 to October 1, where the main character will be the Bavarian tradition with beer, food, theme music and many activities. With 3,000 sqm, including 1,200 sqm indoor, the OktoBeer will be the Carroponte of Milan.
Also in Cittiglio near Laveno Mombello, a few steps from Lake Maggiore, celebrates October Stì from Friday 29, Saturday 30 September 2017, Friday 6, Saturday 7 October 2017, Traditional October beer festival Monaco, typical Bavarian dishes and the typical music of the October Festival of "The Mc Chicken Show". Dj Max & Ste's evening bar (Friday, September 29), Free Umplagged (Saturday, September 30).