Val Grande, the largest wilderness area in Italy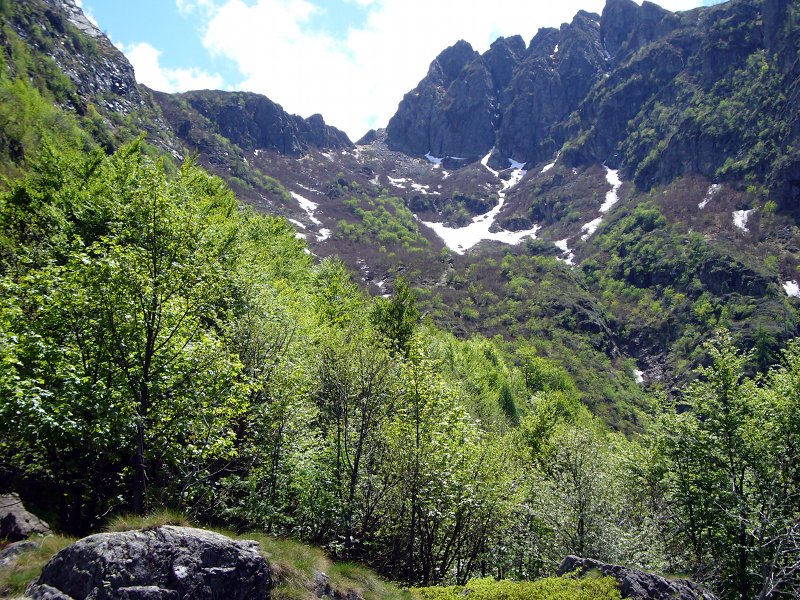 Val Grande, National Park
The largest wilderness area in Italy Val Grande: the largest wilderness area in Italy but also the open-air museum of the past alpine civilization.
The stop of the use of alpeggi and the practice of deforestation meant return to the wilderness: nature becomes a mistress. Richness and varieties of vegetation are one of the greatest attractions, with impenetrable bushes and "colorful" flora.
A park with many secrets: timid animals, steep and windy valleys, limpid waters in gorges defended by large overhanging walls and picturesque views from Monte Rosa to Lake Maggiore.
The Val Grande National Park, just a stone's throw from Lake Maggiore, is the largest protected area in Italy.
From Milan it is less than 100 km and 150 from Turin. A unique valley, out of the world, dominated by silence, where nature is queen.
A sanctuary of the environment, to be attended with absolute respect. But the Great Valley is also a story. The long story of a mountainous civilization told by the locals and people of the countries that surround this area between Ossola, Verbano, Val Vigezzo, Valle Intrasca and Cannobina. And even those who are content to get to the threshold of such a wilderness, stopping at one of the centers that make them crowns, has the chance to seize the sensations of a wilderness area. Because the Val Grande, before being a Park, is a valley of great emotions.
Protecting the environmental integrity of the Val Grande has always been the rough and rocky mountains that surround it. In 1967 the area of ​​the rocky massif of the Pedum is destined to the integral natural reserve, the first of the Italian Alps.
The decisive push for the creation of the National Park came in the second half of the eighties, thanks to the involvement of local authorities and the involvement of the Piedmont Region and the Ministry of the Environment itself.
Established officially in 1992, the Park extends over the territory of the following municipalities: Aurano, Beura-Cardezza, Caprezzo, Cossogno, Cursolo Orasso, Intragna, Malesco, Miazzina, Premosello Chiovenda, San Bernardino Verbano, Santa Maria Maggiore, Trontano and Vogogna.

The fascination of historyThe Val Grande not only looks for mysterious and wild aspects, but also fragments of alpine civilization, which testify to the past, when the two main activities were those of alpine and deforestation, wear and tearful forms of life that arouse interest and admiration for the Ability to adapt to such a difficult and dangerous territory.
Another point of interest is given by the "Cadorna Line", military fortifications made during the First World War in fear of an Austro-German attack through Switzerland. The ragging of June '44 was, for many mountains, one of the causes of the definitive abandonment. And for the Great Valley, the return to the "wilderness" with the nature of the mistress of the valley.