"Lake Como Rises Again" - Our article in "The Wall Street Journal"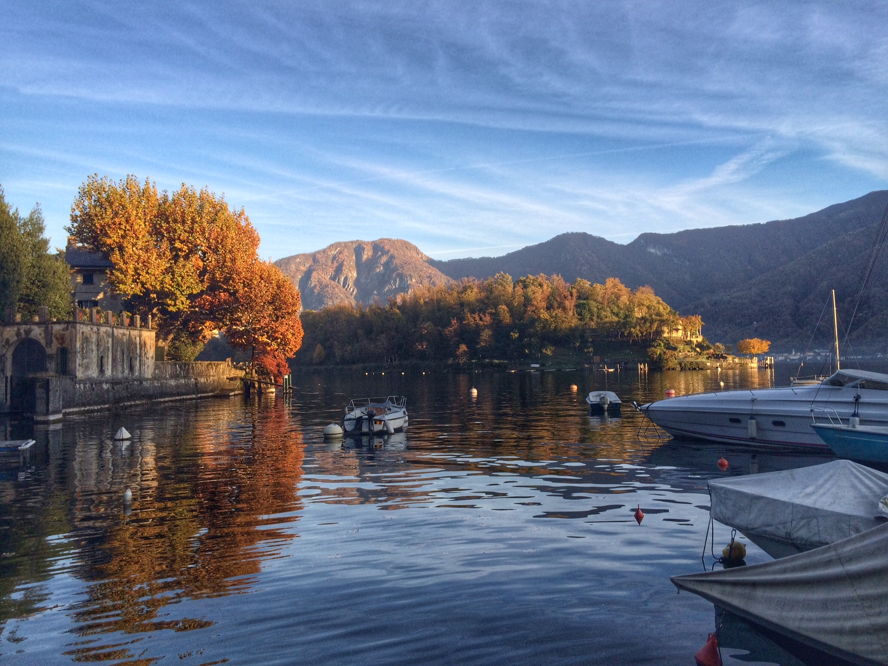 Lake Como, tucked against Italy's border with Switzerland, has been home to ancient Roman grandees, Renaissance cardinals, Milanese industrialists and, most recently, to Russian billionaires and actor George Clooney. Now, with the dollar rising, a new wave of American buyers is taking an interest in the area.The lake, about 40 miles long, has an array of towns and villages along its shore, running the gamut from high-priced resorts to rustic outposts. Prime properties include lakeside villas dating back to the 17th and 18th centuries, with outdoor pools, private piers and original details such as parquet floors and frescoed ceilings. Top prices range from $23 million to $32 million.(...)
The area represents several distinct real-estate markets. Deep-pocketed international buyers stay at their lakeside mansions for a few weeks in the summer, while budget-conscious Italians buy primary homes around the lake's southern reaches and commute to Milan or Switzerland.The mix also includes German second-home buyers looking near Varenna on the upper eastern shore, where prices are lower and lots are bigger than in the lake communities closer to Milan. Commuting Swiss also are a growing presence, happy to find that one million Swiss francs (about $919,000) can get them a grand Lake Como apartment instead of a two-bedroom flat back home in Lugano, 20 miles away.
Some of the distinct markets overlap in the southwest arm of the lake: "the first basin" stretches from Como, the charming lakeside city that is the region's hub, up the lake's western edge to Laglio, where George Clooney has a villa. In-between are Cernobbio, a resort rising up into the hills, Moltrasio and Carate Urio.
Cernobbio's Villa d'Este hotel, a 16th-century palatial villa first turned into a luxury hostelry in the 1870s, is a deluxe watering hole that draws visitors and residents. In high season, rooms average $1,100 a night. Lakeside villas on the Como-to-Laglio shore start at $5.3 million, says Yasemin Rosenmaier, managing partner of Engel and Völkers, Lake Como, adding that they often need some renovation.(...)
To the north in Mezzegra, Guido Mina di Sospiro—a Milanese writer now based in Annapolis, Md.—has put his family's 19th-century villa on the market for $17.6 million. The 8,073-square-foot home, with seven bedrooms and six bathrooms, is on a 1½-acre lot.Mr. Mina di Sospiro, 55, is a longtime observer of the Como scene.(...) "Some of the new people are very interesting," he says, citing a resident German record producer, "and some of the old people are very boring."He also has noticed the recent shift in buyers. "There used to be a lot of Russians, but now because of the strong dollar, Americans are coming back.
"Americans appreciate the Menaggio and Cadenabbia Golf Club, located farther north on the same western shore, says Ms. Rosenmaier. The club is the area's premier course, dating to 1907. Carate Urio, she says, appeals to those who want to be "close to Clooney," but others like the two small resorts of Tremezzo and Menaggio, which are blessed with Belle Époque mansions.
Read the original article in "The Wall Street Journal"