Pope Francis, we are waiting for you!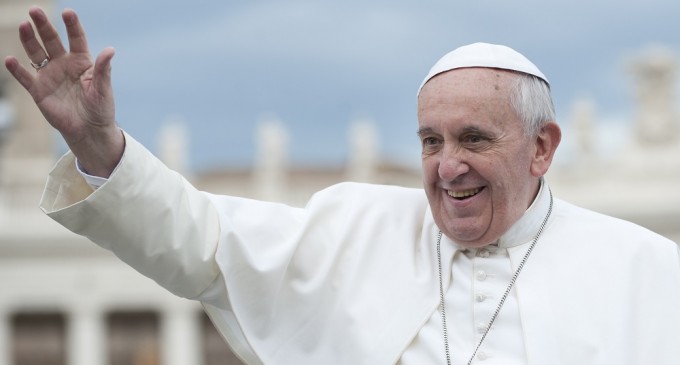 "I will accept with love and affection the whole of humanity.
Especially the poorest, the weakest, the little ones, the hungry, the thirsty, who is foreign.
I want to welcome Pope Francis. "
7 days till the arrival of Pope Francis in Monza and almost a million faithful people are preparing to receive him.
The program
After the visit the Duomo of Milan, at 1:45 pm Pope Francis will leave San Vittore to reach Monza; Mass will be celebrated in the Park, in the former race track, location that combining the beauty of nature and spiritual values. At 4:30 pm will visit the Meazza Stadium in San Siro, where, at 5:30 pm, will meet the candidates boys, parents, godfathers and godmothers.
Thanks to the availability of sponsors, entrepreneurs and artisans who wanted to give a contribution to the event, a scarf has been made which will be donated free of charge as a gadget to all the faithful people present in the memory of the day.
The viability
The private traffic in Monza will be prohibited; the pilgrims will reach the place of the Mass only by train, bus GT organized by parishes, by bicycle or on foot. Inside the park you can enter only on foot, except the disabled. Inside the park, it must meet the safety rules provided by the authorities.
Find information
"Pope in Milan in 2017" The App dedicated to the technological people to find the latest information, or through the number 039.2372101 24h/24h.
Official hashtag
#accoglimi the official hashtag to share along these days of waiting.
We are ready! See you soon Pope Francis!