Special wedding at San Galgano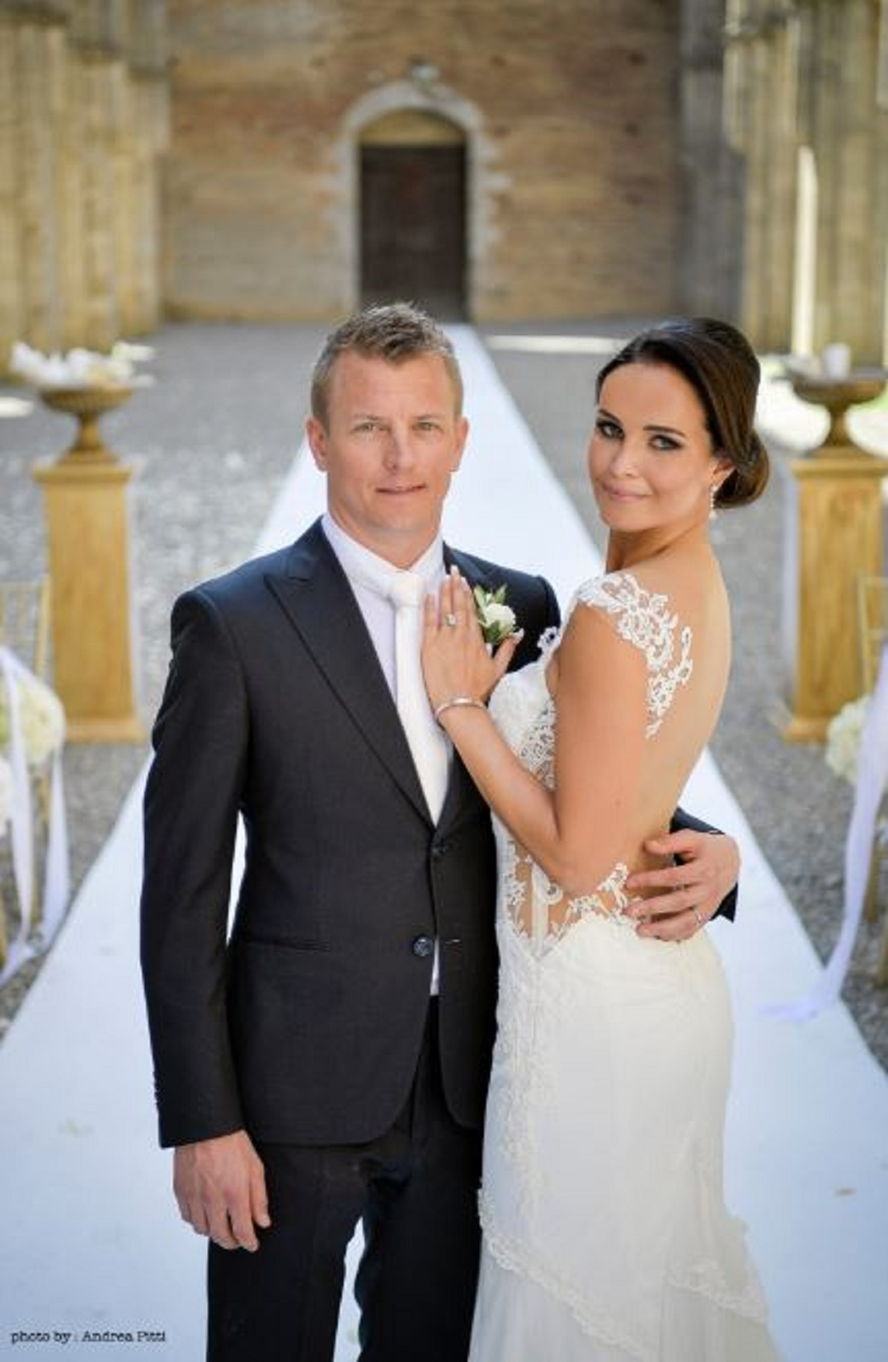 We recently celebrated the wedding of the famous champion of "Formula uno" Kimi Raikkoned and the model Minttu Virtanen in the picturesque setting of the Abbey of San Galgano, near Siena.
The peculiarity of this beautiful location is the perfect Tuscan setting, among fields of wheat and sunflowers, and the singularity of the structure itself saw the lack of the roof of the abbey; The monastery is famous throughout the world for his church without the roof, in the Gothic style.
The abbey's foundation is 1218, by the Cistercian monks. It was built to accommodate the many pilgrims who flocked to the nearby hermitage of Montesiepi. In the fourteenth century, the abbey enjoyed great power and glory, thanks to the privileges granted by various emperors, including Frederick II, and the munificent received donations; to which was added the exemption from tenth on the part of Pope Innocent III.
San Galgano has become over the years as one of the favorite locations for the celebration, both with religious ritual in a civil ceremony, a fairy-tale wedding.
The wedding of the champion of Formula 1 and the model have attracted the attention of many visitors, however, kept away by the various guards to ensure the privacy of the ceremony. The Maranello team were present Maurizio Arrivabene and Gino Rosato. After the 'yes' the newlyweds and their guests, many arrived in Tuscany directly from Finland moved to a hotel built in an old XIII century villa.