The Gran Premio Nuvolari in Siena
The most charming car race will cross the Tuscan city with its 315 vintage cars from all over the world
The Gran Premio Nuvolari, one of the most beautiful car races in the world, will pass from Siena on September 16th from 13.08, on the second day of the race. The race, with its extraordinary historic cars, will start on September 15th from Mantua - the city from which the Grand Prix will start and end - with cars from the timeless charm in order to celebrate the myth of Tazio Nuvolari: one of the most important sportsmen of the 20th century.
An extraordinary showcase of vintage cars with their perfectly preserved bodywork that reminds us of a past going from the first years after the war to the legendary 70s, passing through the unforgettable style of Dolce Vita. The legendary cars, excellence of the world's automotive production, will depart from the historic Sordello Square, the cultural heart of Mantua, ready to snap into one of the most affluent races in the world. Today Tazio Nuvolari's positive myth is strong and present thanks to the many enthusiasts who during the race share the emotions of an extraordinary journey on real masterpieces of history, mechanics and design.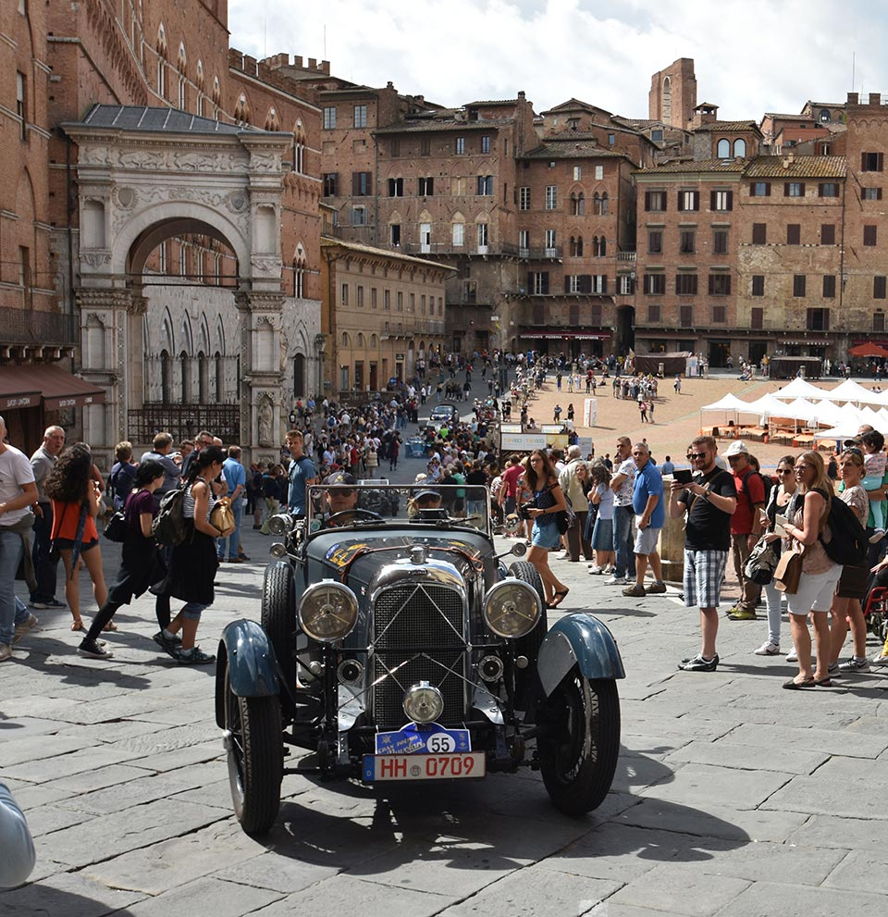 What's new about the Gran Premio Nuvolari 2017:
Presence Records: The 315 crews exceed 2016 to confirm the success of the Gran Premio Nuvolari format.
The period of acceptance of the cars: this year it will be from 1919 to 1972.
The circuits: Modena and Misano Adriatico circuits are included in the Gran Premio Nuvolari.
The route: The 2017 Edition offers a new path: 1000 km between the beauties of Italy, a combination of history, passion, tradition and exclusive hospitality.
- First stage: from Mantua, hometown of Tazio Nuvolari, through the Po Valley and the Apennines, to reach the Adriatic.
- Second stage: from Rimini, through the beauties of Tuscany, Umbria and Marche, and back to Rimini.
- Third stage: from Rimini along the coast, through the towns of Emilia Romagna, until the arrival in Mantua.