MontBlanc: the Granfondo of the roof of Europe.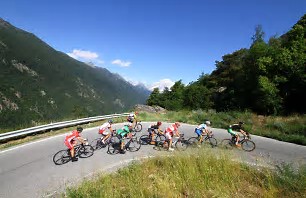 Here we are at the gates of the fifth edition to be held on 23 and 24 June 2018.

Unique experience in the most beautiful mountains!

Cycling event that took part in 2013 and with great success continues over the years to be present and bring new paths to allow everyone to participate.

Set aside the skis until next winter, we find breathtaking views in this summer, and it is with the bicycle that we can enjoy the surrounding colors, the alpine scents and hear the verses of the surrounding alpine wildlife.

This year, there are three routes on the beautiful mountains of Valle d'Aosta at the foot of Her Majesty the Mont Blanc:

- La Granfondo, a true 116 km alpine stage, which extends over a large part of the Valle d'Aosta territory and which accumulates 3210 meters of positive difference in height.

- Mediofondo, surrounded by nature, 88 km route and with 2030 meters of positive difference in height.

- The short route is 45 kilometers and 1050 meters in altitude.


Participate in numerous, Courmayeur awaits you!


To stay in Courmayeur, click on the link:

http://www.courmayeurmontblanc.it/it/pianifica-la-tua-vacanza/elenco-hotel-bandb-rifugi-campeggi-trova-la-tua-sistemazione